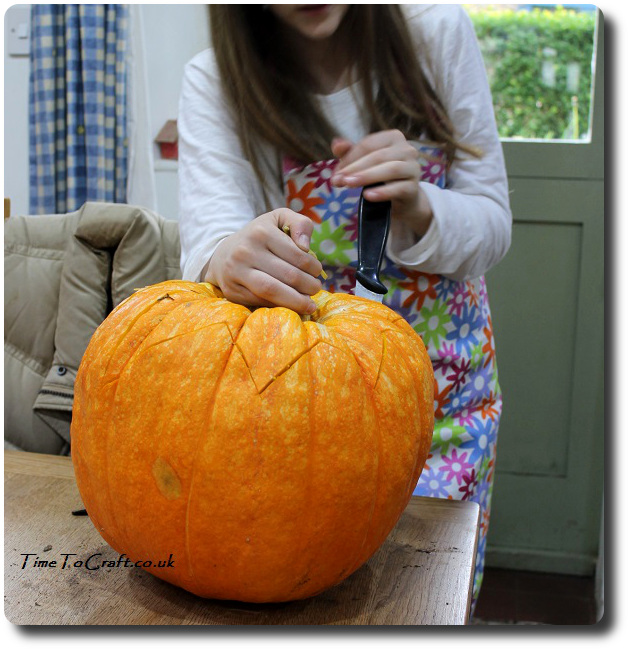 I was going to share a few photos of the children dressed up, ready for the Trick or Treat party they went to, but they looked too frightening. So instead, I'm seeing October off with pumpkins.
We grew our own pumpkins, so this year we passed by the cart of pumpkins at our usual farm shop and bought a few squashes instead.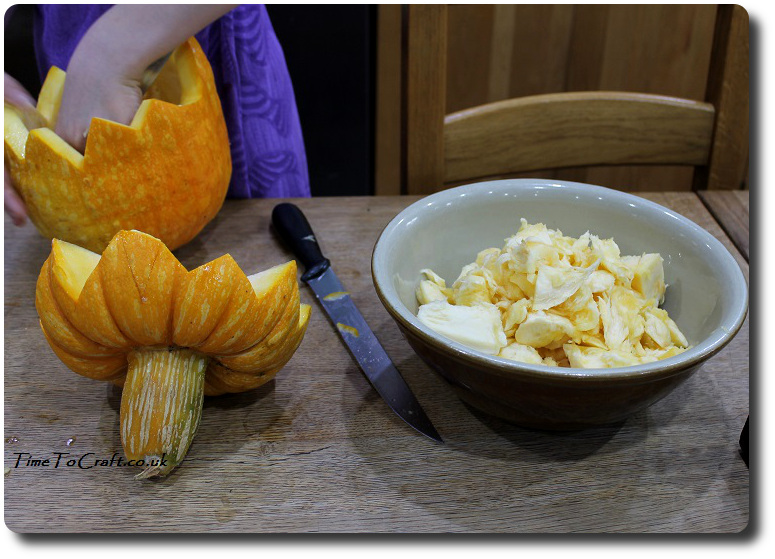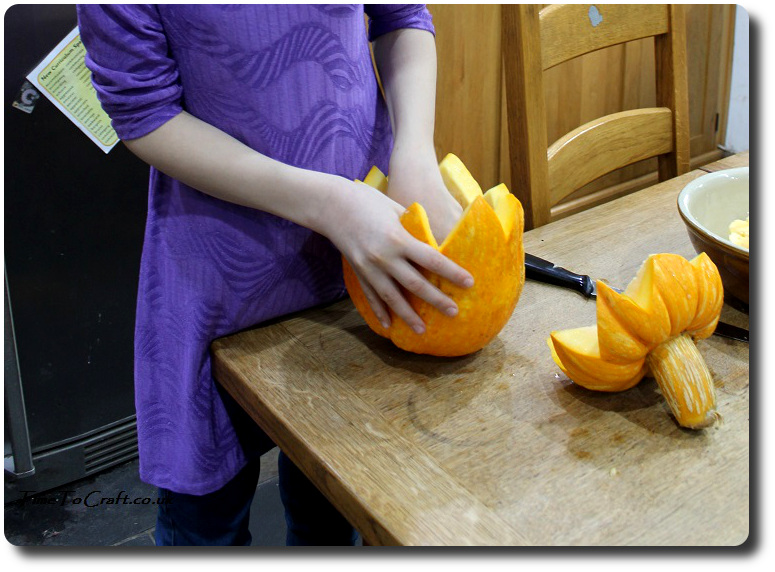 Our pumpkins had no seeds in them this year. Never seen this before. The pumpkin walls are thick, so plenty of pumpkin flesh to cook up, at least.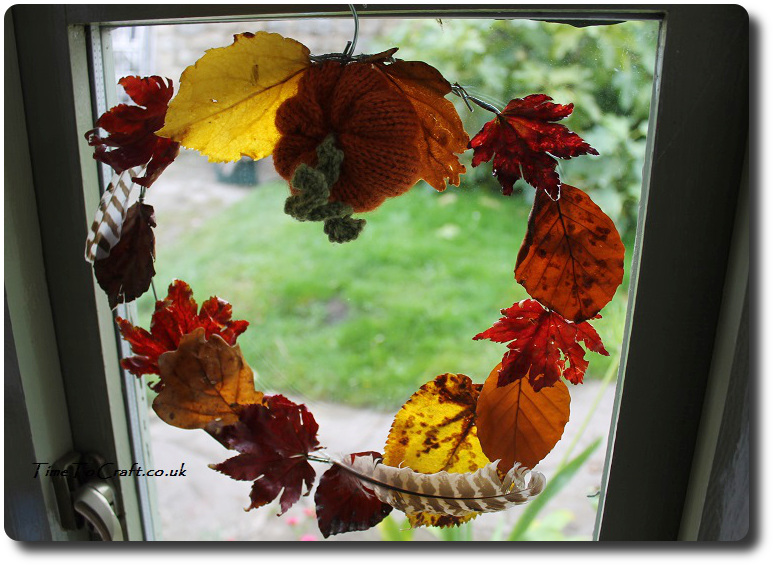 Some of our waxed leaves used in a wreath for the kitchen door.
A month filled with exploring, crafted and harvesting.
Goodbye October. It's been fun.