Machrie Moor Stone Circles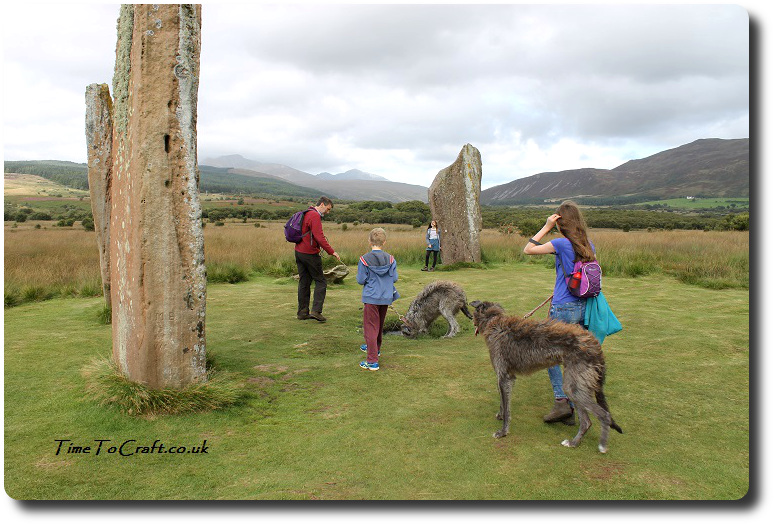 Looking out over the landscape, I could not have ordered more perfect weather. A remote landscape. Wide open vista. The chance to visit a pre-historic site. It's purpose lost in time.
It could only be windy and overcast, with the hint of rain. Perfect.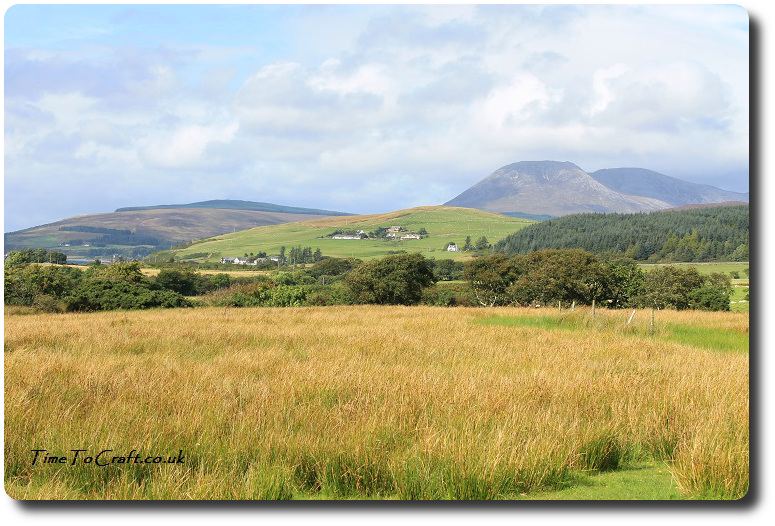 We had crossed over to the Isle of Arran for the day. On our list was a tour of the island, a visit to the Machrie Moor standing stones, followed by a stop at the Isle of Arran distillery.
There are six stone circles. Access is along a farm track, making it an easy walk. It takes over an hour. There is a small car park, but I noticed walkers waiting at the bus stop, so this looks a good way to reach the stones.
We knew we had enough time to complete the walk, visit the distillery and catch our pre-booked ferry, back to the mainland.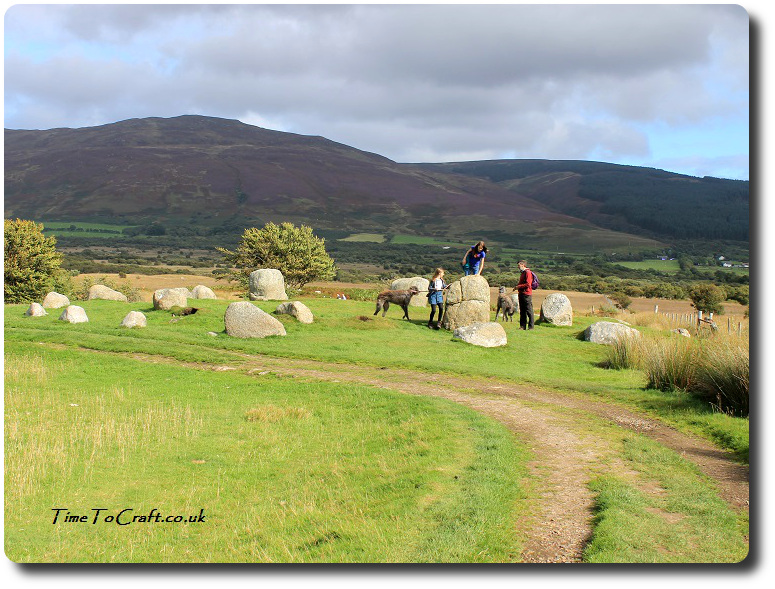 The children love this kind of walk. Turning the corner to find another circle or the ruins of a more modern farm. Imaginations sparked.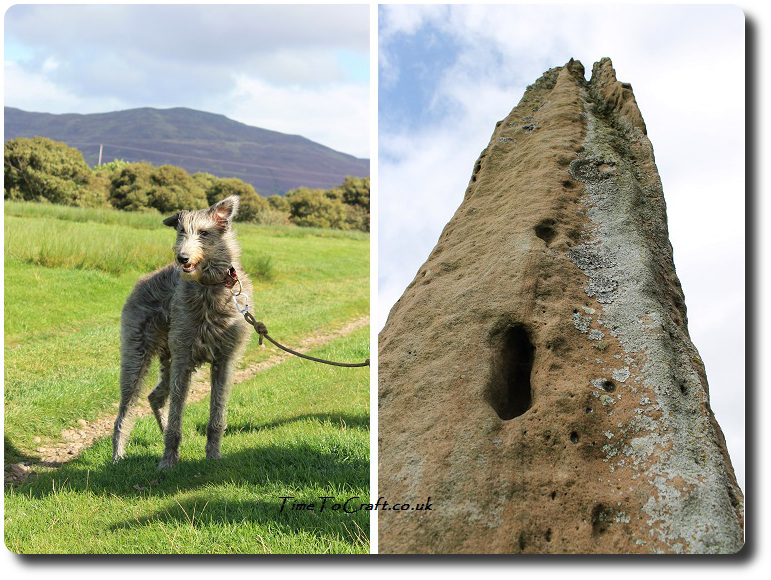 I think we've reached the stage where they no longer moan at the mention of a walk. Maybe they realise there is no point. Maybe they have started to enjoy it. Whichever it might be, this time they raced ahead. Exploring. Taking turns to hold one of the dog leads.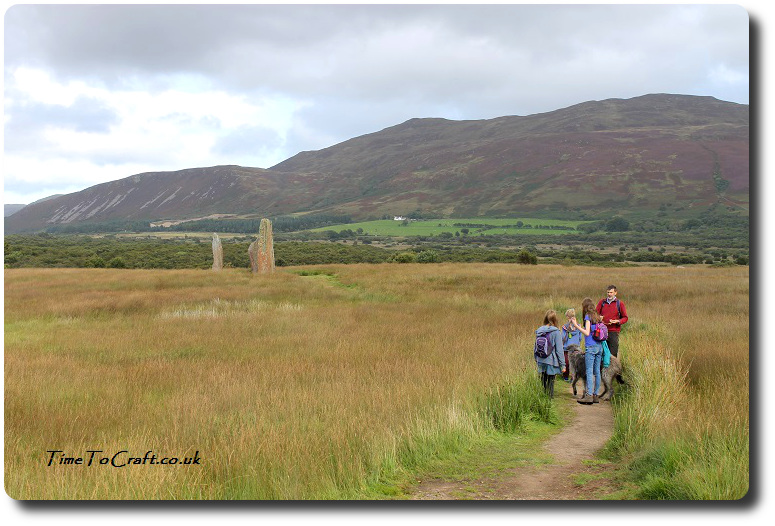 The views were amazing. There is something so soothing about the sight of heather clad hills. Later we saw herds of red deer on the slopes. Herds of 50, munching happily. Fortunately, with the dogs in our group, we only encountered sheep on this walk. (Sheep avoid us, while deer have a strange attraction to the dogs. I think they are confused by their shape and think they are deer.)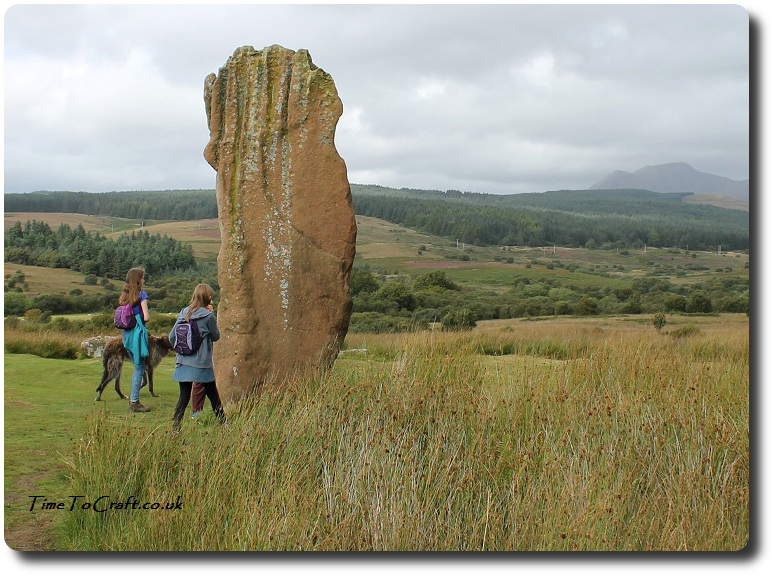 The stones are amazing. They are thin and tall. We are used to Avebury and Stonehenge, with their mammoth stones. These ones seem to almost defy the laws of nature. Surely in such an exposed location, they should have been blown down. Instead they seem to almost stand on their tippy toes.
It was a good walk.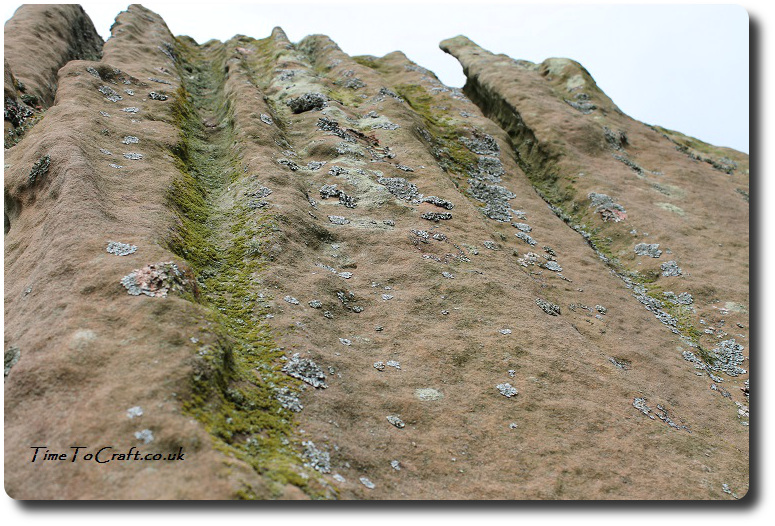 So did we make it to the distillery? Did we miss the ferry?
We managed it all. Next time we will leave more time to visit the distillery properly and do the tour. It would be great for the children to see the process. We did pick up a bottle of whisky. How could we possibly not?