Culzean Castle: National Trust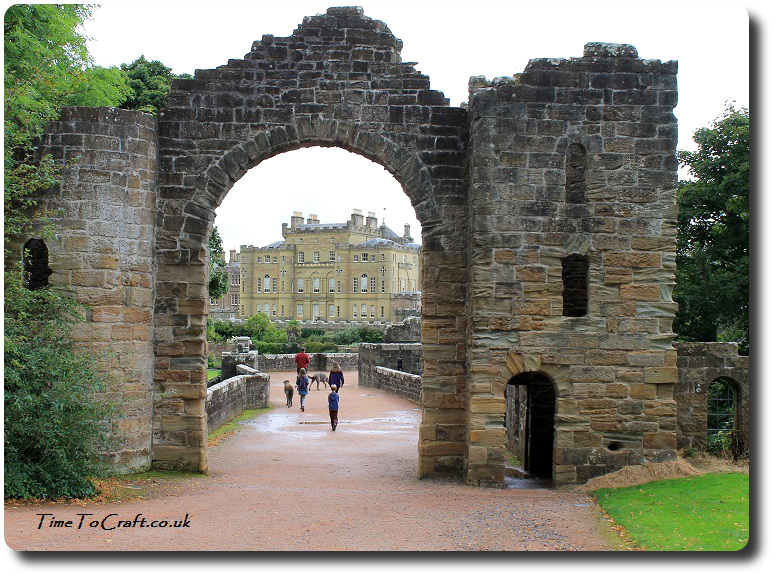 This time last week, we were up in Scotland visiting Culzean Castle in Ayrshire. Now school has started, it feels like it could have been months ago, but it really was last week.
The castle and country park are owned by the National Trust for Scotland. As National Trust members, we were able to go in free. I've got to say that of all the properties I've been to, this one is worth the subscription alone. If we lived locally, it would be a perfect pop-in-when-we-have-a-moment venue.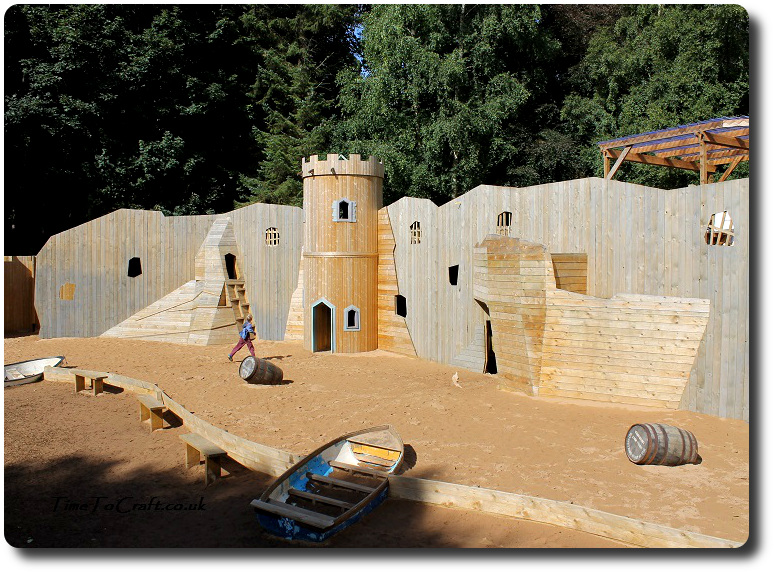 To start with they have a fabulous adventure park. We don't go to play parks very often. The children loved this one. There are two sides to it. One, which I forgot to photograph. I suspect it is aimed at the younger age range although my three loved the zip wire.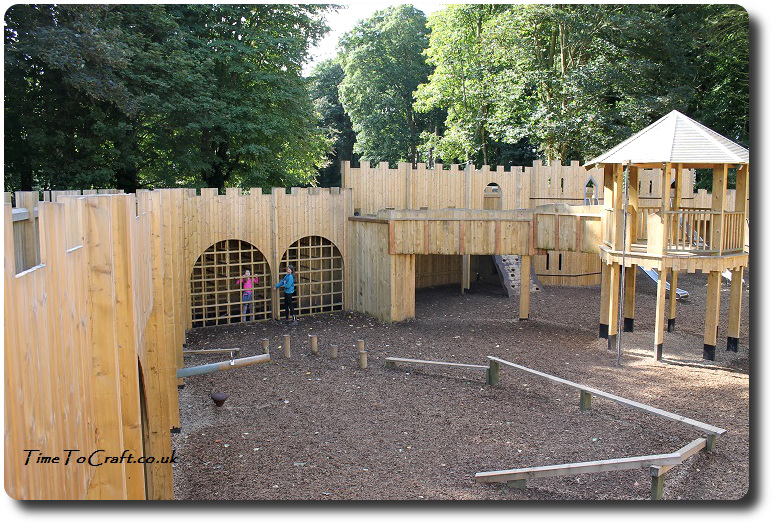 The other side gave them space to run and explore. There was plenty to fire their imagination. It is a big area so they were constantly on the move (and difficult to photograph).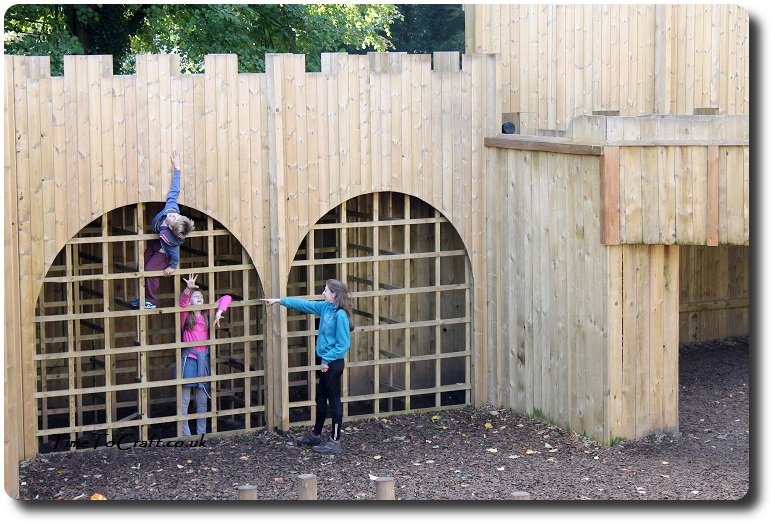 Although Eldest did manage to capture the other two at one stage. Oh, to be the eldest.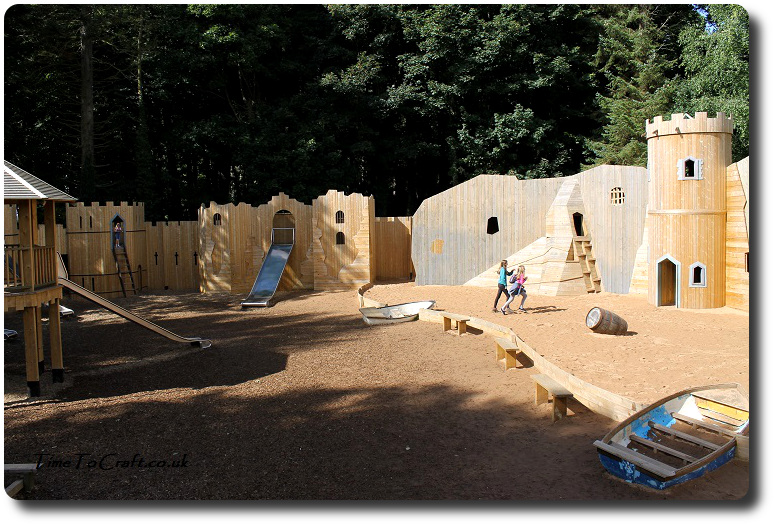 We pretty much had the whole place to ourselves as most schools had gone back. Even on a more crowded day, I think they would have found it fun. I had to bribe encourage them to move on to the rest of the grounds. They would have stayed considerably longer.
We headed up to the Pagoda next. Where the exotic animals were once kept. There was an amazing bat experience. No bats but we did walk through pitch black tunnels to tiny viewing points. More fun than educational although the point may well have been lost on me.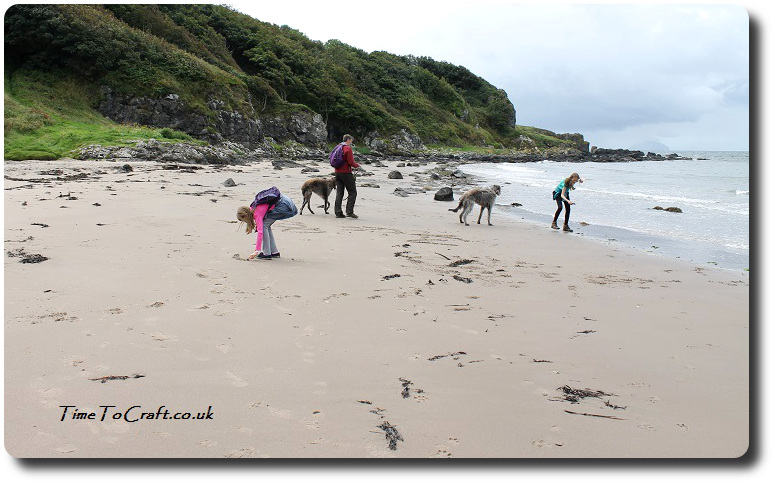 Next down to the smugglers cove. A perfect cove for smuggling, if I ever did see one. I'm sure there were caves hidden in the cliffs, covered by the undergrowth. If the odd cask or two of brandy have not been smuggled into this bay, in years gone by, then I'm a monkey's uncle (and none of my nieces or nephews want that).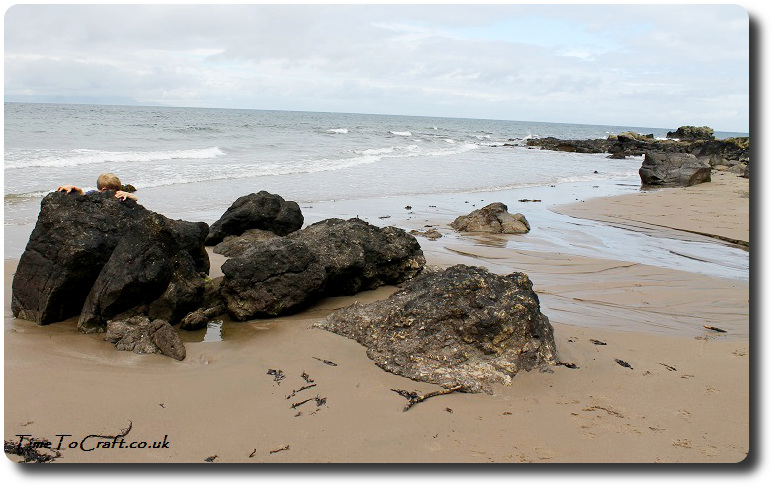 We had the cove to ourselves. It will always amaze me how quickly the children busy themselves as soon as they hit a beach. Writing messages in the sand. Exploring rock pools. Daring the waves.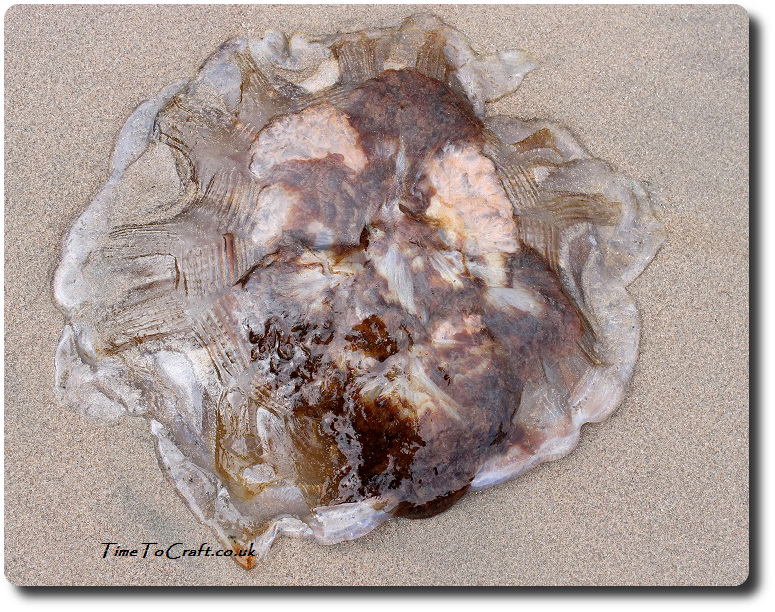 We noticed plenty of jelly fishes washed up on the beaches we visited this holiday. This beach was no exception.
There are oodles of walks to do in the country park. We headed off to the cliff top walk and dropped down to the swan pond.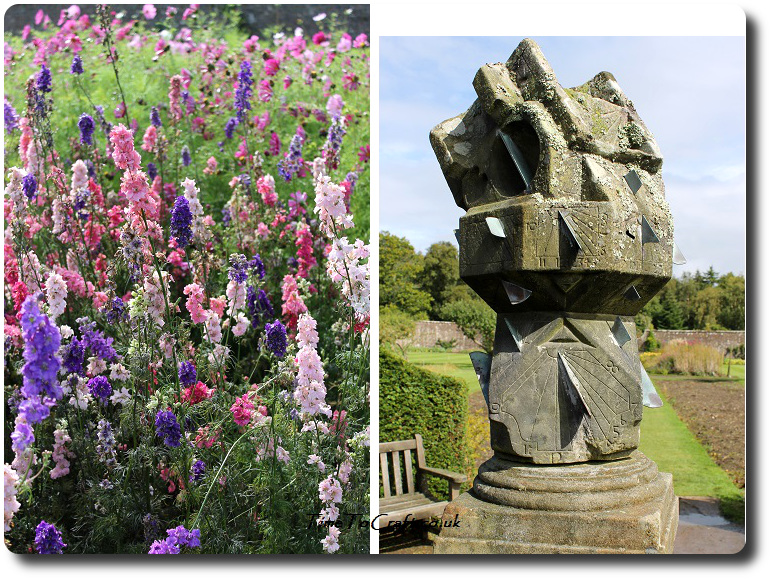 Next, we explored the castle's walled garden. I love walled gardens and took lots of photos for inspiration. My garden notes are expanding fast.
They had an interesting way of adding in wild and cutting flowers, in narrow beds. Looked tidier than our wild garden. Might try the approach next year.
By this stage in our walk, waterproofs were required. My husband had valiantly carried them around in his rucksack, all week. Up mountains and along beaches. We had so little rain during our week in Scotland. I think this was the only moment we had to pull them out of the bag. Thinking about it, he did extract the coats with remarkable speed.
In the walled garden, the flower beds were full of colour and quite a sight. Also the kitchen garden. I'm unable to resist the lure of kitchen gardens. Part of this one was chained off, but there was still plenty to view.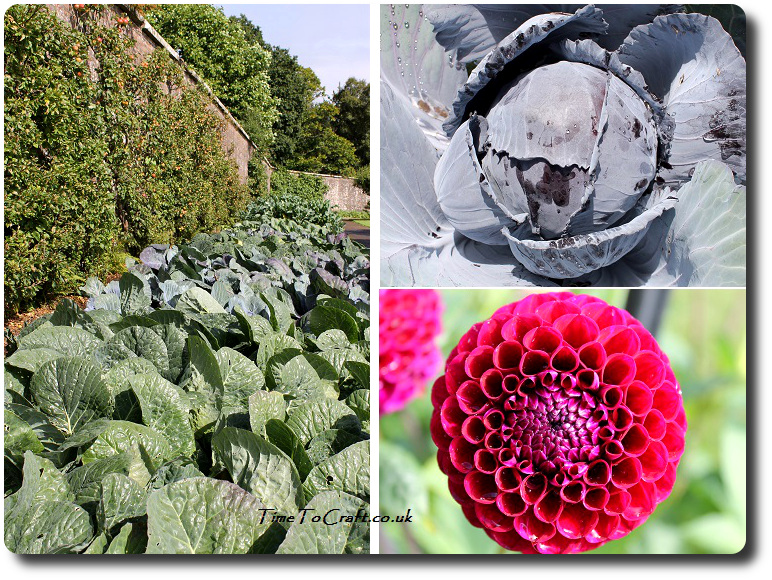 And the castle?
Almost forgot.
Yes, it was impressive. I especially liked the outside.
To be honest, I only saw the outside. I sat outside, as we had the dogs with us, while the rest went inside.
I read a book about scottish hauntings, which I'd picked up from the castle's second hand book shop (worth a visit in it's own right), while holding the dogs and being eaten by midges.
The rest of the family enjoyed the castle. They even spotted a photo of a dog like ours.
The people at the castle door kindly let the dogs and me shelter in the door way when the heavens opened, so I did glimpse a bit of the inside. Maybe next time.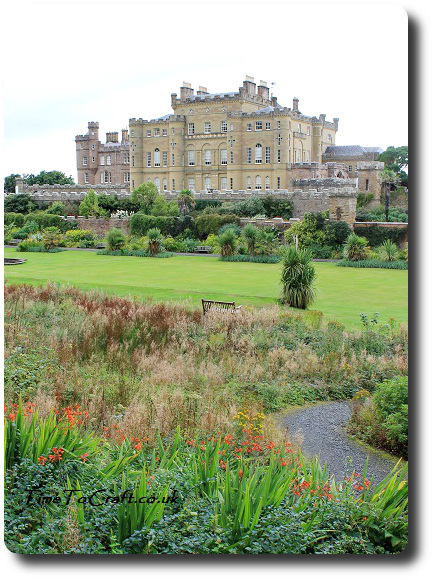 We could have happily spent more time at the castle and park. There is so much to see, that I'm not sure it can be done in one day.