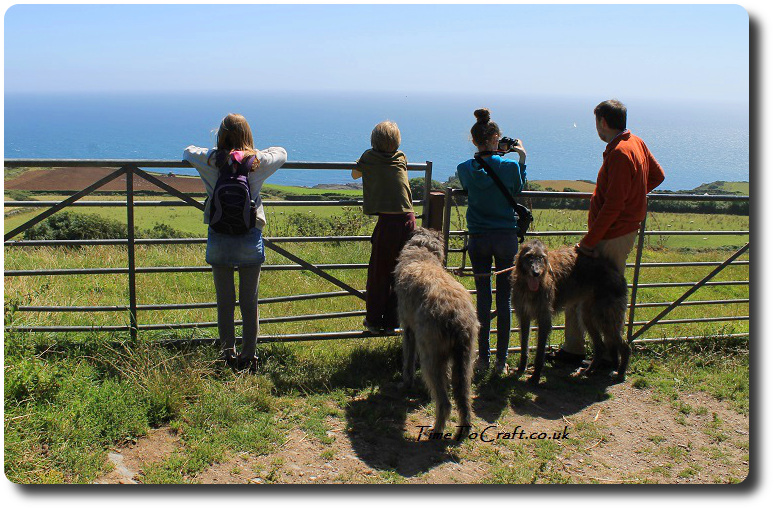 Here's an admission. Two of my children have never gone camping. Never slept under canvas in a field. They've reached the grand ages of 9 and 11 and not woken up in a place miles from anywhere. I'm not sure how this has happened.
Before you feel too sorry for them and declare me the worst parent ever, they have been away in our caravan, when we had it, to isolated farm sites. They have camped in the tent in our garden many times. They have made a wigwam and slept several nights in it. Again in our garden. (They've also been on lots of other holidays, too)
The lack of further flung camping in a tent does seem an oversight. Before children, we used to take our 2 man tent out on a regular basis. We upgraded to a family tent when Eldest arrived. She's been camping. In fact the last time we went camping in a tent, I was 6 months pregnant with Middle child, so technically I'm sure we can call that a camping trip for her too.
OK. Maybe not. She would indeed agree with you.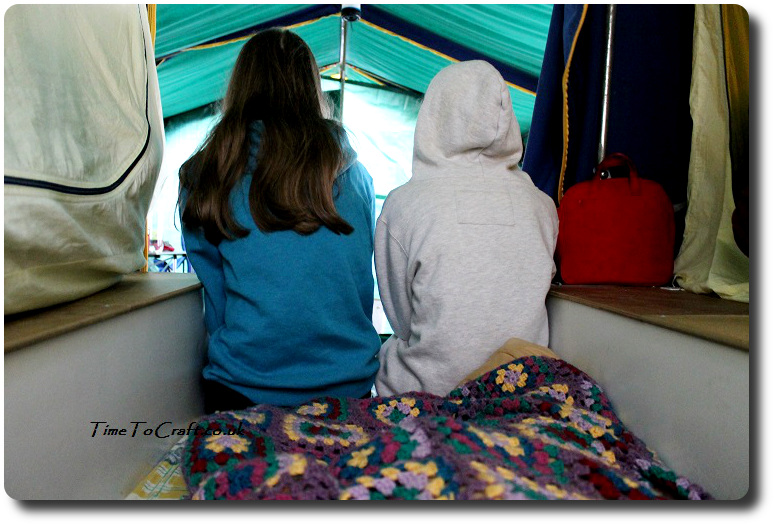 (my view while drinking the first coffee of the day)
Last week, we put it right and took them camping in Devon. Wild camping. No electrics. No flushing loos. Water from a stand pipe. Canvas above their heads. More stars to see than they have ever seen in their lives.
They were a little concerned by the concept of compost loos before we arrived at the site. I soothed their concerns by telling them how one of my first camping trips, we were supplied with a trowel and pointed in the direction of the woods. This didn't seem to comfort the children much.  It seems that sometimes only reality can help. By the end of our holiday, they had no problem with the idea. Trowel jokes were greeted by groans.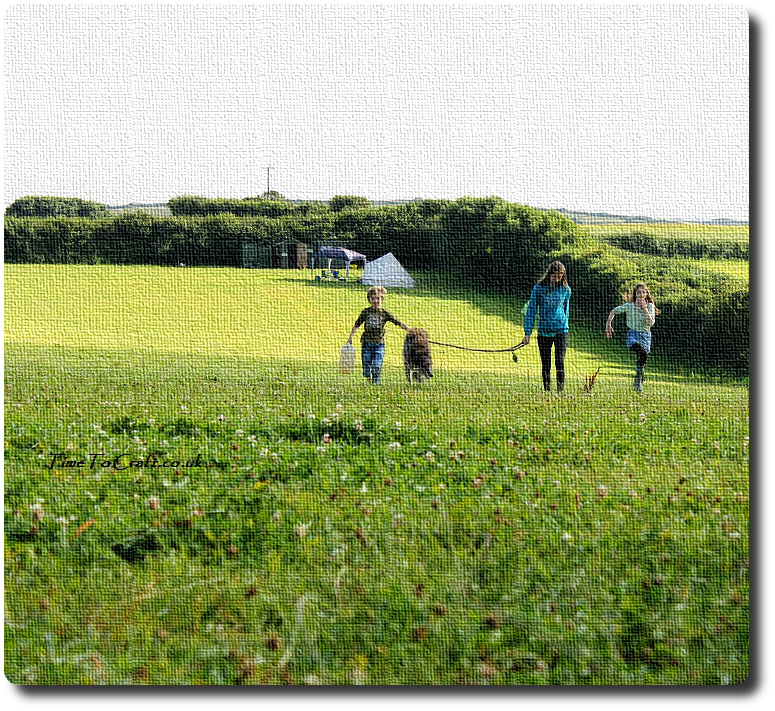 (collecting water)
They soon got into the rhythm of camping. They enjoyed collecting water, walking up to the small farm shop and taking the dogs for a walk. By themselves. There was a tyre swing in a tree which proved the perfect fun and a great way to meet other children. We watched a barn owl swoop around the field in a hunting pattern at night. We admired the Milky Way and a sky filled with stars. We flew kites in the day. Simple (non-screen) fun.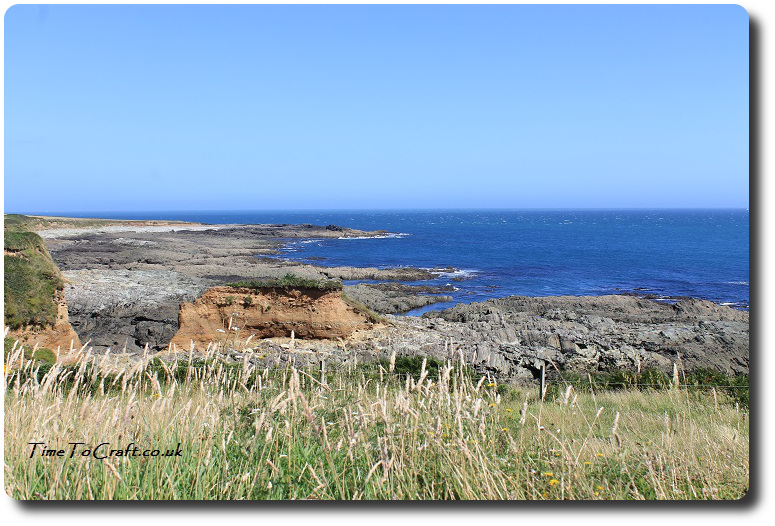 We took them for a walk to one of our favourite places – Start Point. Partly to see Cirl Buntings which can be spotted flying in small flocks along this part of the coast line.
The view of the sea is irresistible. As we sat, looking out at the sea, I realised that there were seals bobbing up and down below us. Diving for food.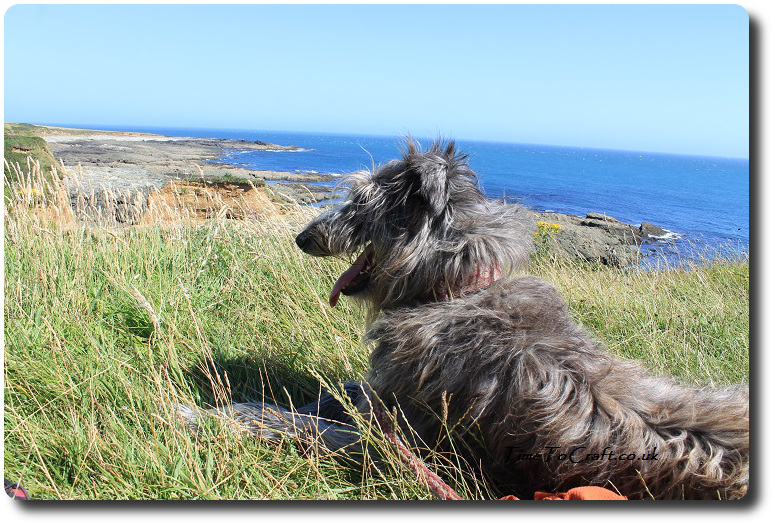 Kicking myself for not bringing my longer lens, but I just managed to capture one head of a seal in the photo above.
What, you can't tell?
If you look past the dog, who was thoroughly unimpressed by spotting wild seals, and look to the far right, half way down. Yes, the black speck, that you probably mistook for a spot of dirt on my lens, is in fact a seal. Small, I know, but you'll have to take my word for it.
Hmm. Unconvincing I admit. Next time, I promise to carry my long lens, whenever we go on a walk.
Linking up with Fiona's inspirational #CountryKids linky.