Need a bigger kitchen garden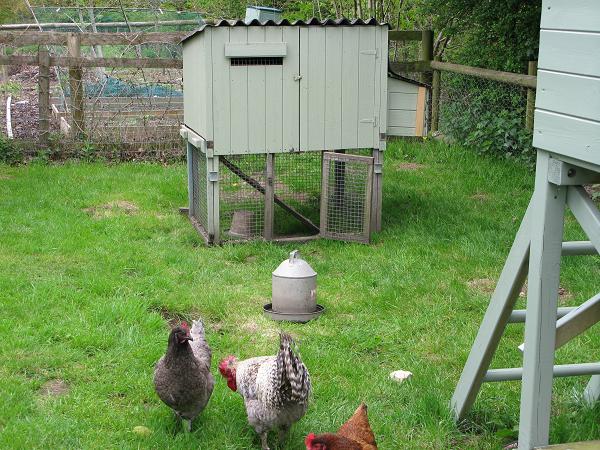 Today we moved the hens into their summer quarters. It gives them more shade in the summer and also frees up the winter quarters for planting. Moving them involves moving the hen house, which is heavy. The chickens watched us move it.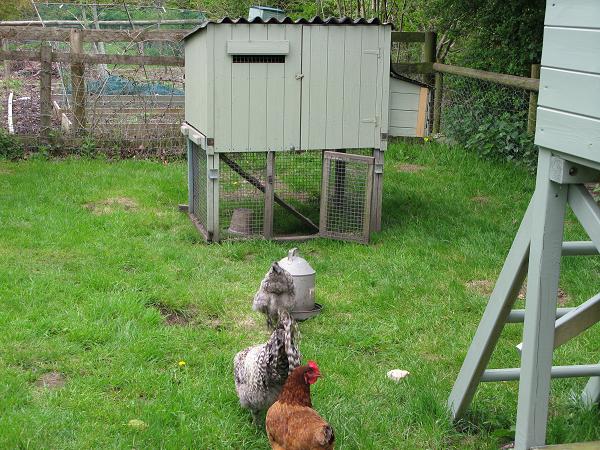 See, they even played follow my leader. One laid an egg in the hen house, in its new position. When it came to shutting up time, they were not in the hen house. Even though we knew they knew where it was. We had an egg as proof that at least meant one of them knew. They were found huddled up together where the old house used to be. Looking lost. In the end we had to herd them into the house in the new position.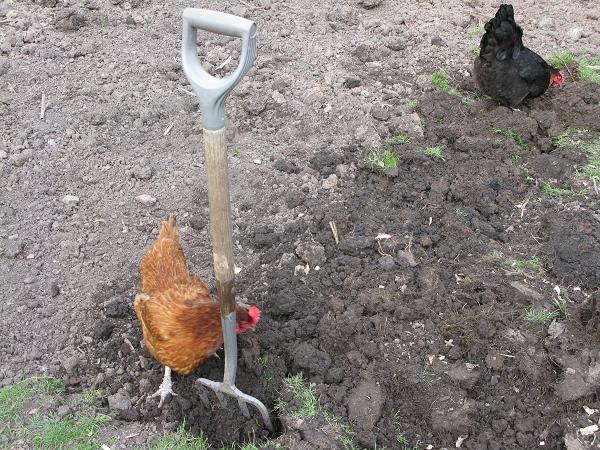 Once the children were home from school, I set to work on the vacated plot. If I am going to be more understanding about sharing our harvest with the wildlife, then it is going to be easier if we have more to start with.
Last year we grew 50 sweetcorn plants on the hens winter area. We ate sweetcorn everyday, for what seemed like weeks and even had enough to share with friends. Sweetcorn is really best and sweetest when eaten soon after picking. We can vouch for it. The children know the difference, as we discovered one lunch at a restaurant. ("Yes, it is sweetcorn.  Yes, I am sure.")
Anyway, this year I decided to try the beans and peas in this area. I dug it over last week, in readiness. Now if I am going to grow more of everything, having more growing space is a step in the right direction. There is also a bit of creative planting, I have planned, which I will share with you as I do it.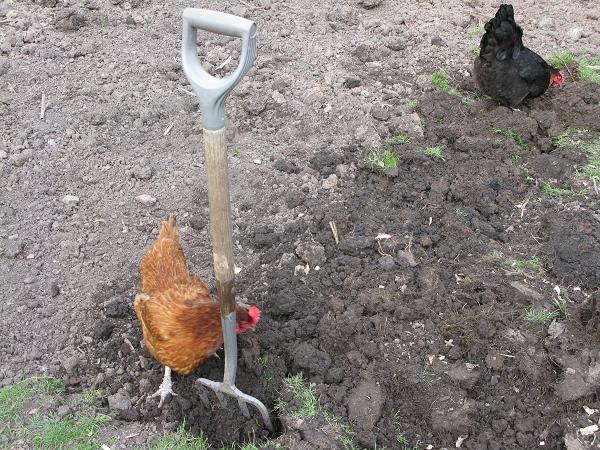 So today, I doubled the plot. The earth is better than I imagined. We have a lot of heavy clay in some parts of the garden, but this earth is beautiful. I'm going to plant potatoes in this newly dug area. I'm late putting in but they are going to be in a really good sunny spot. As ever, I can do very little without someone turning up. Babs was literally under my feet as I dug. How I didn't catch her feet, I really don't know. The hens enjoyed the worms, millipedes and ants nests that I dug up.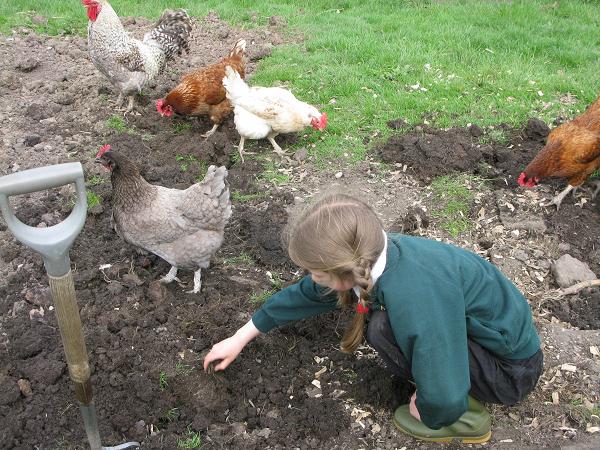 Apparently they needed help finding worms. So kind of AJ to help.