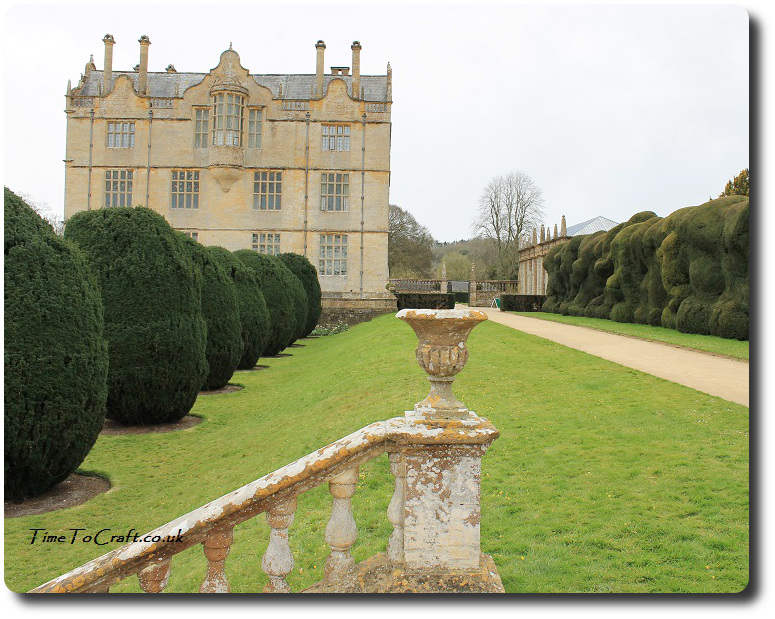 Last Sunday, we headed off to Montacute House in Somerset. Not the brightest of days, but that was OK. We were looking forward to showing the children the house's art collection. Especially along the 53 metre Long Gallery.
I hadn't realized that they had a room of samplers, which were beautiful and varied. I could have easily spent more time in there, studying the stitches. Intricate designs and motifs.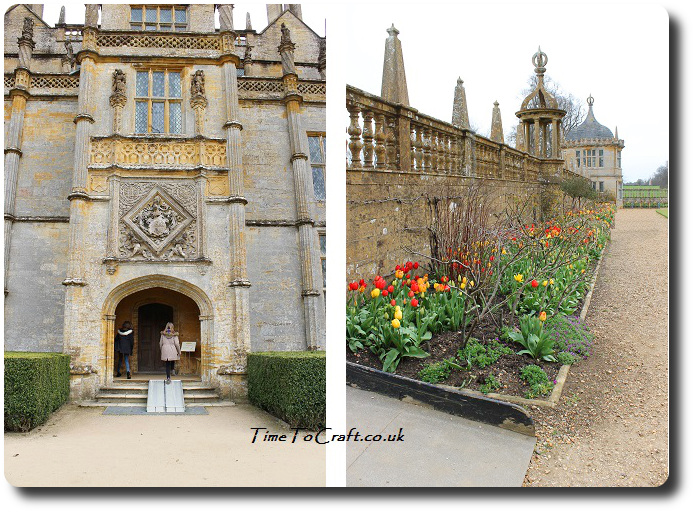 You can take photos inside. I felt it would have got in the way, so all my photos are outside. I found the huge box hedging which inspired me over a decade ago, to do the same in our garden. I bought one plant and took cuttings. I now have a well established hedge and other plants around our garden. Not on the same scale.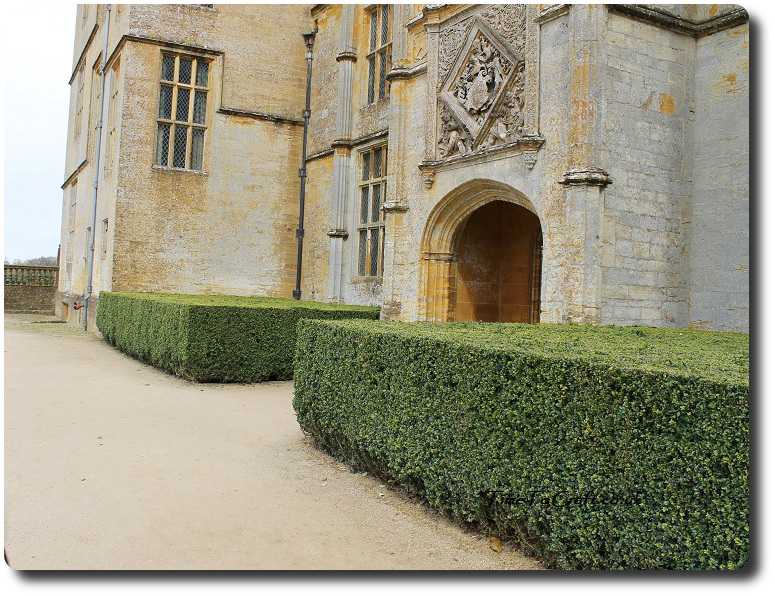 The children had fun trying to figure out how they achieved a uniform flat top on such a large area. They came up with a few over the top ideas.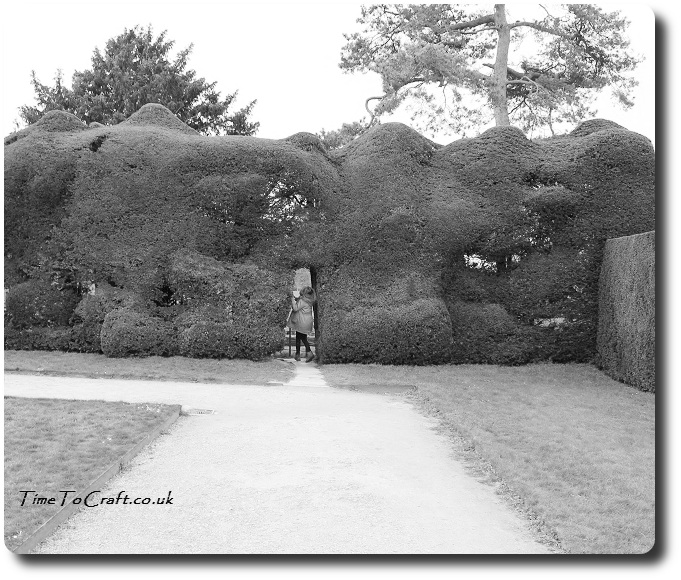 They enjoyed exploring the garden. Finding an archway through the wibbly wobbly yew hedge, down to the Ice House.  They tell me.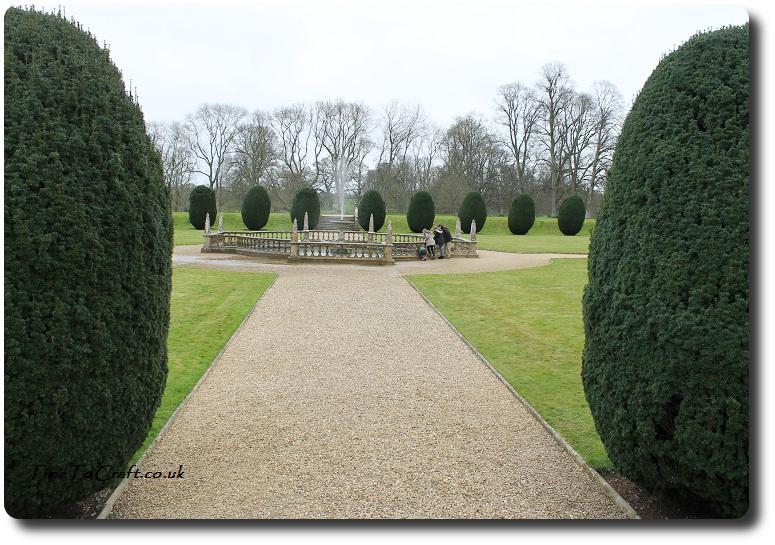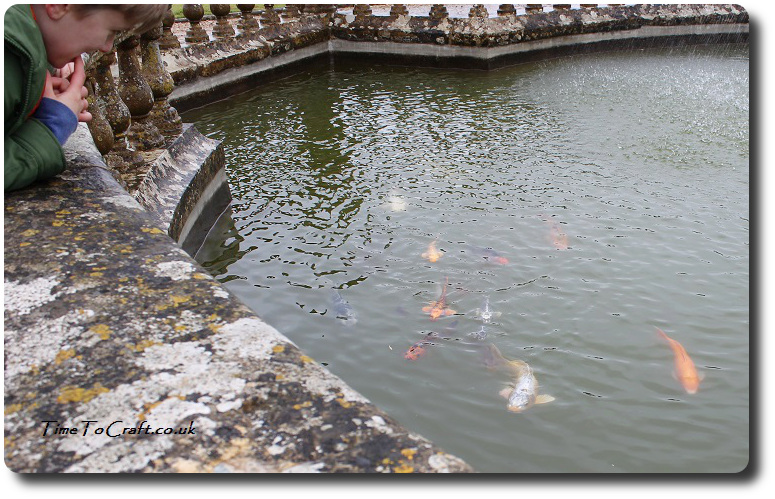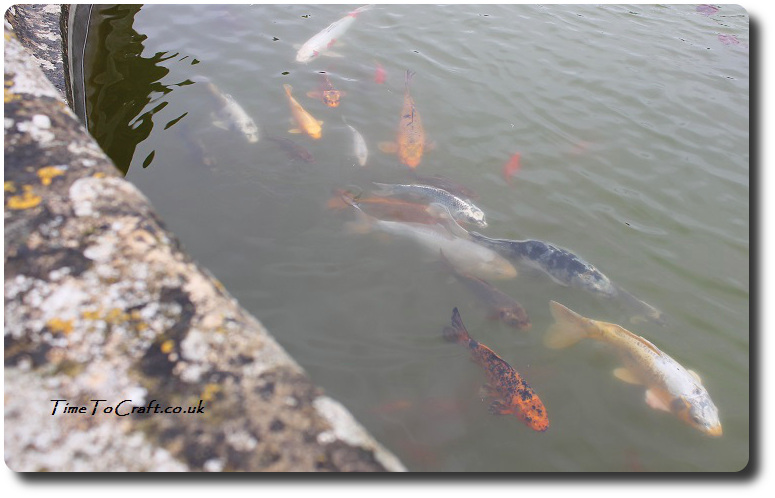 The children loved the fish in the fountain. The wind blew the spray of the fountain around, dowsing passers-by every now and again. The children soon worked out the the fish would follow them around the pond. Possibly mistaking us for the member of staff who fed them.
The fish have inspired me. Hopefully, I'll share a new craft project soon, based on the fish and their intricate markings.
It's still early in the year. The orangery is closed for repair. I loved the borders filled with a sea of tulips. Shoots of peonies, showing promise. All protected by a cage of woven twigs.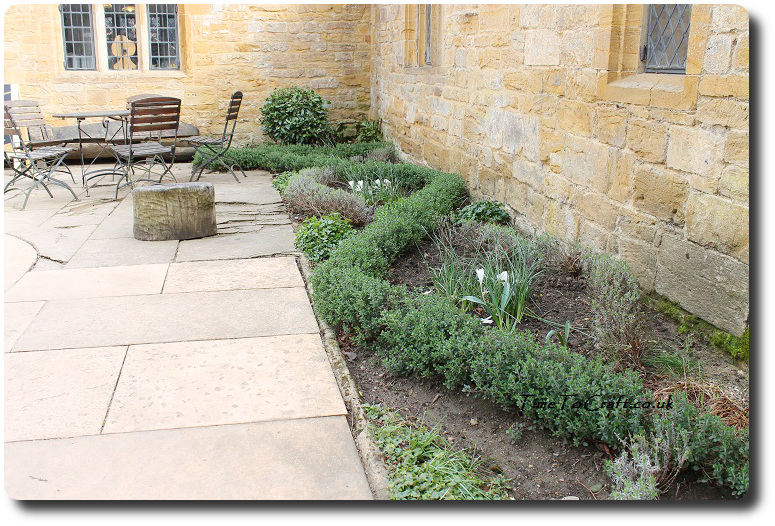 I have plans to replicate the interwoven pattern made by the dwarf lavender and the box hedge. Very clever.
The day may have been windy and cold, but we enjoyed our outing. Heartily glad of the cake and hot drinks in the courtyard cafe.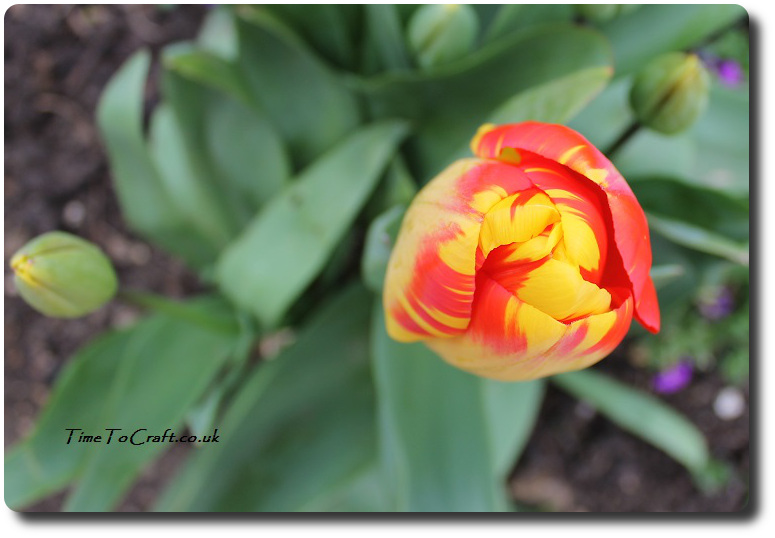 Linking up with Fiona at Coombe Mill again. A wave to all the other #CountryKids.