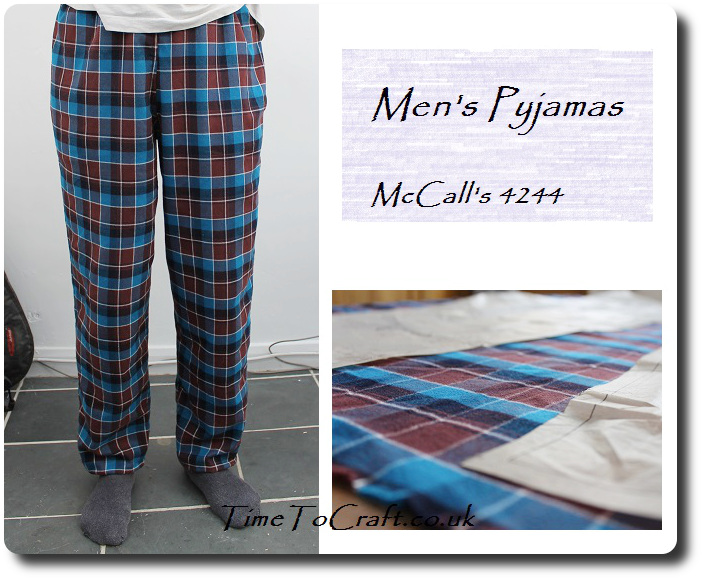 Yesterday, the sun was streaming through my sewing room's windows and for the first time this year, I felt the call to do a bit of dressmaking. My sewing room is the old wash house. We did it up a few years back, but it's not the cosiest room, so the sun makes all the difference at this time of year.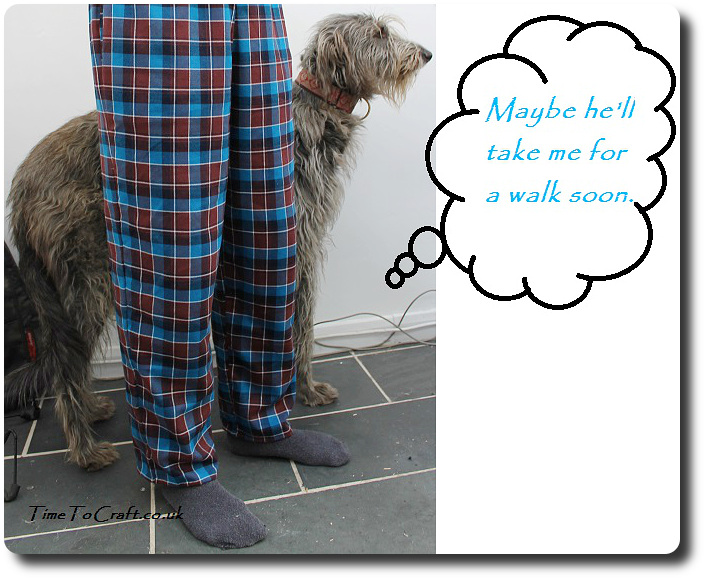 I cut out a pair of pyjama bottoms for my husband, a couple of weeks ago. Ready for his birthday. I missed the deadline, but only by a few days. He doesn't mind. My husband is a patient man.
The fabric is truely soft and lovely to work, but frays like crazy. Like watching a slow puncture. You know what will happen, but can't reverse it.
I neatened all the seams, using french seams to encase the edges. Not the kind of garment that you need tickley threads left to their own devices.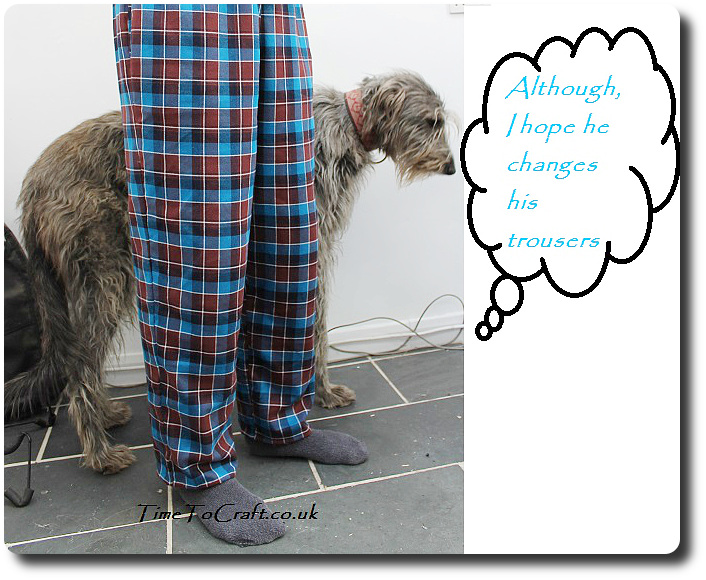 Of course, I totally meant to change the direction of the print for the legs. Matching legs is so last year. You didn't notice? You are my newest best friend!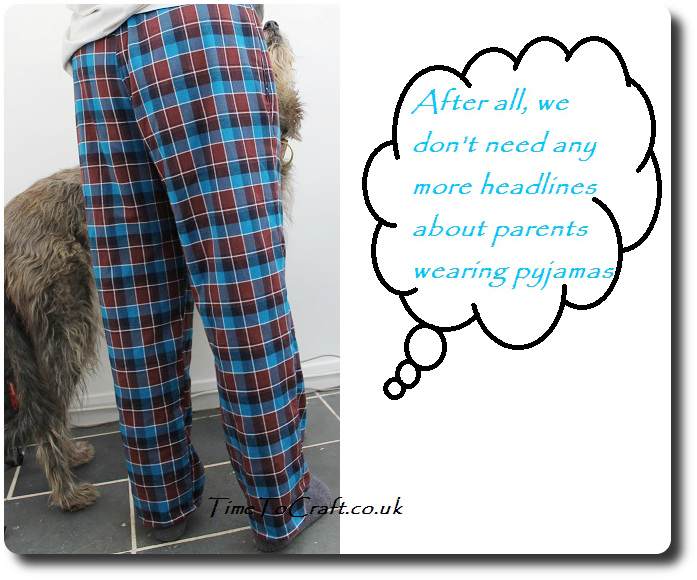 Ha! Only on a sewing/family lifestyle blog would you see photos of the man of the house modelling pyjamas. He says they are great to wear.
Sewing details:
Pattern: McCall's 4244. Local fabric shop
Fabric: Local fabric shop. Brushed cotton.
Changes: The pattern calls for metres of thin elastic. I think it's meant to be looped through the waistband several times. I opted to use a wider elastic and loop just once.
Verdict: Pattern is straight forward. Only four pieces of fabric required for the pyjama bottoms. Four more, for the pockets. Took an afternoon for me to sew up, with the usual interruptions.
*In the photos, the Pup is referring to a headline back in January, reporting a headteacher's request for parents not to wear pyjamas when they drop their children off at school.
Linking up to Sara's wonderful Crafty Schooling Sunday. Always so many inspiring projects.