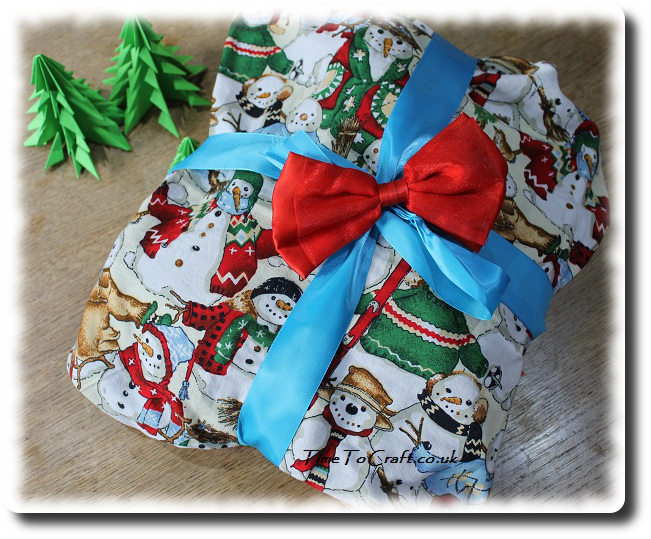 (homemade present in homemade wrapping)
Each year, running up to Christmas, I love making gifts. There are so many reasons why I prefer to make. Don't get me wrong, my children do receive bought presents too, but mixed up in their gifts are a few homemade goodies too.
(homemade printed wrapping paper)
I was reading an article about how Christians are the least stressed European community running up to Christmas. The long and short of the article was that they seemed more protected from the heightened commercialisation at this time of year. It got me thinking.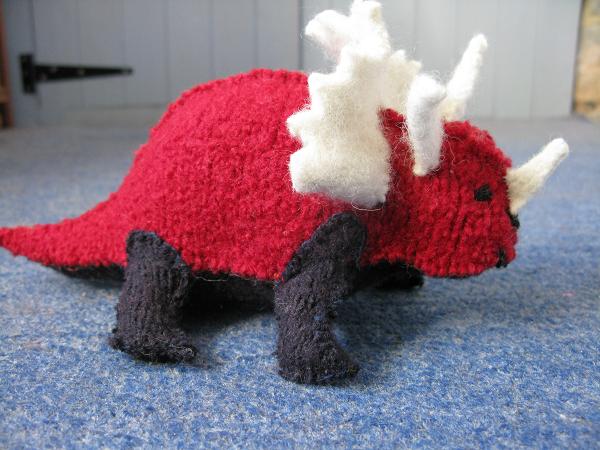 (Handmade triceratops made from old felted jumpers)
I'm not going to defend or refute the findings, but I did find the concept interesting. Was it that they spent less time shopping, or that they spent time in other activities which balanced everything out?
It made me look at how I portion out my time.
I love the Christmas events, that having children in the house, inevitably brings. I miss the nativity plays, now mine are too old, but there is always something to join in with. We have so many wonderful family traditions at this time of year, that cannot be missed out. Plus family to visit.
(heat bag cover made from felted reclaimed wool)
I also like to handmake some of the presents. It gives me time to think about the person I am going to give it too. Every stitch added is woven with the hope that they will like it. I can add in their favourite colour. Or incorporate their favourite animal. By the end, it should be a gift that says that I know them and have spent time getting it right.
Not that I always get it right.
Nor is my handmaking restricted to just the children. I also love to handmake something to give to the wider family. Often these are edible goodies. Sometimes just cosy.
So how does handmaking gifts relate to less stress running up to Christmas? It should add more stress surely.
To start with, I'm not the keenest shopper. Apart from finding myself in fabric or yarn shops, most shopping is soul destroying. Food shopping is a drag. Honestly, if I could outsource it, I probably would. Fortunately, I try to shop from local suppliers, where a shopping trip turns into a catch up with old friends .
(Yes, that is us collecting the turkey on one snowy Christmas Eve)
With gift shopping, I find searching for presents often leaves me feeling harrassed, as all the choice and advertising becomes too overwhelming. Add in all the hustle and bustle, and I'm not really in the state of mind for finding the perfect present for a loved one. As a result, I keep it brief. I have a list and I know where I am going. Short and sweet.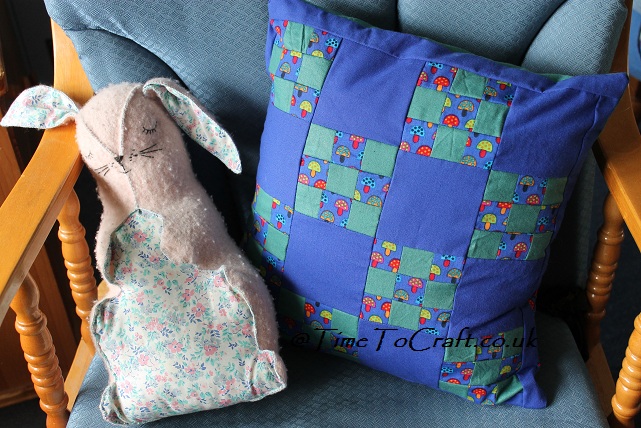 (cushion made from fabric wrapping)
Contrast that to handmaking a gift. As I craft, I am calm and thoughtful. There is no stress. If I don't hit the deadline, then I don't hit the deadline. They will get the present later. They understand. There is time to get it right.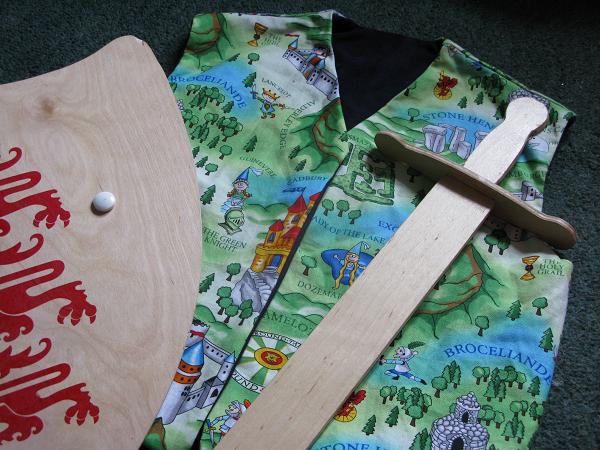 (Handmade knights waistcoat for role play)
I think the time spent making, gives me the quiet that I need to counterbalance the busy-ness of this time of year. An activity which is more to do with slow and quiet thinking. Taking time to reflect.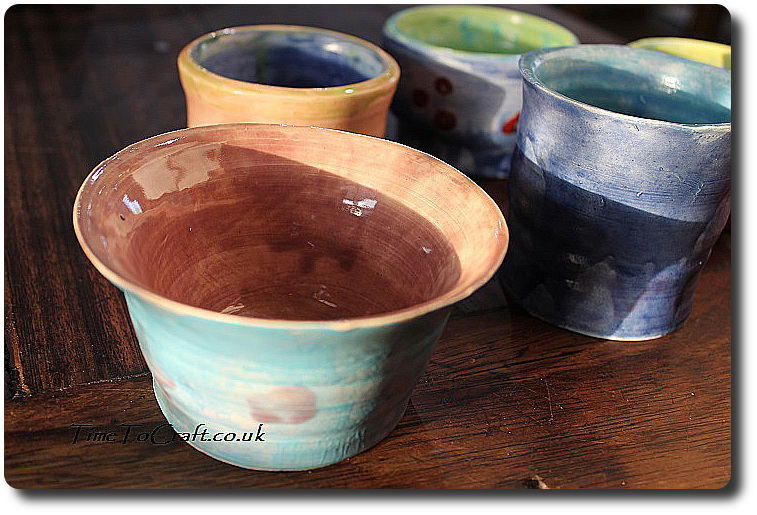 It works for me.
The most common question at the moment, is "Are you ready for Christmas?" The most common reply is "No". It is the same each year.
So, I'm interested. How do you keep the balance at this time of year?