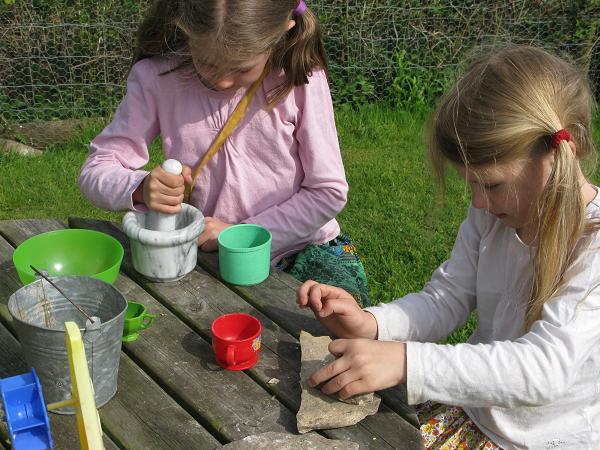 A couple of weeks ago, we bought a new sack of chicken corn. We've been out of corn for a few months. For one reason or another, when we have been at the farm shop for the chicken feed, we've forgotten to pick up a sack of corn. The children love feeding the chickens corn. They squeal when the hens eat it from their hands.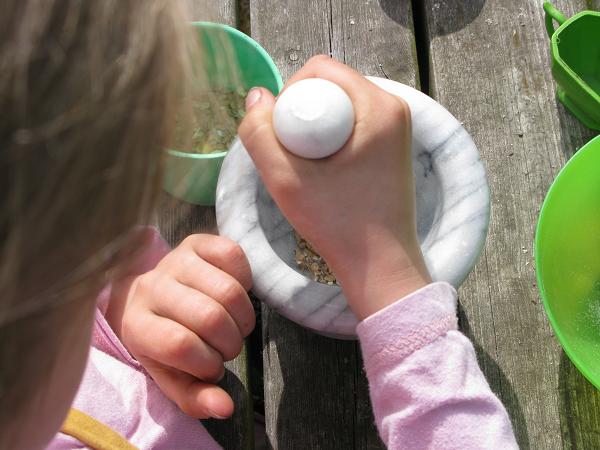 Today, the girls decided to grind the corn and make bread. They found two stones and started grinding. Our local stone is fairly soft, so they had as much stone dust as flour. I suggested that they use my pestle and mortar. They took it in turns to grind. Chatting as they did it. It transpires that this project was inspired by the little red hen story. I missed the photo of the chickens all lined up, waiting.
We decided that it probably wasn't the right sort of corn for baking. It did not diminish their enthusiasm to grind the corn. I'm glad they kept going. I love when they think up a project and do it by themselves. Without me interfering. Just offering gentle encouragement. AJ lead.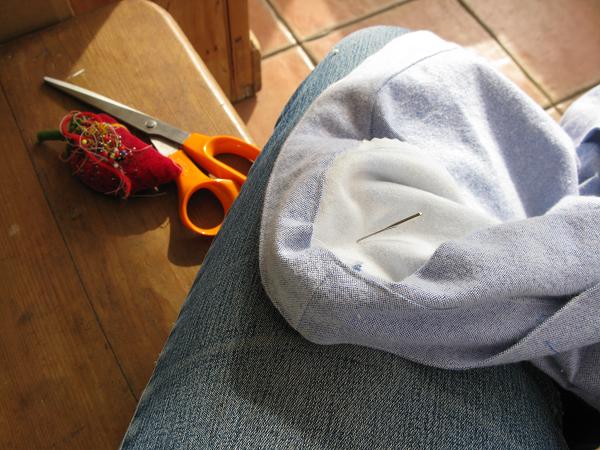 I had my own project to distract me. Last night I sewed the pockets, of the pyjamas I'm making, on the wrong way round. I suddenly realised what I had done, as I was drifting off to sleep, last night. Too late. So today, I unpicked them. They are now sewn up again and I'm finished.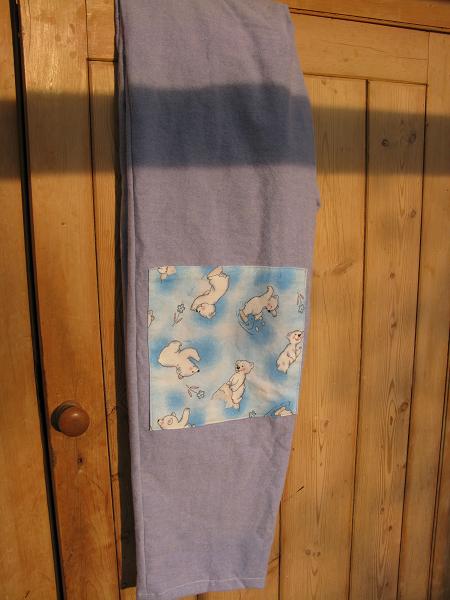 In my enthusiasm, I made the waist too big. That is easy enough to put right, as it is elastic. I bought the polar bear material last summer and made each of the children a pair of pyjamas. I bought a t-shirt for each of them and appliqued a heart shape from the same material.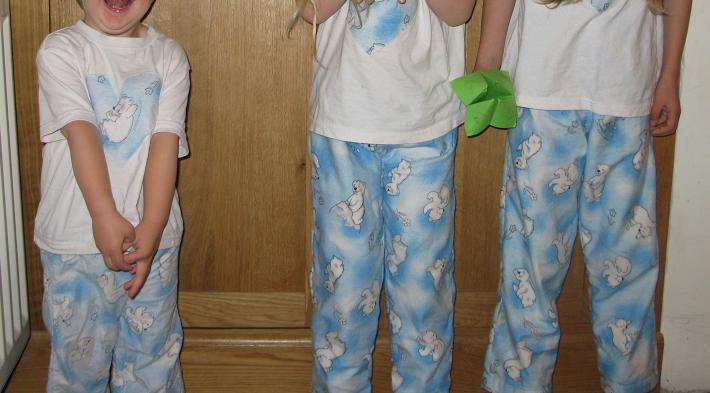 They were so pleased. TF's are faded as his were finished first. They were worn and washed for a few months before I finished the girls'. My husband spent the next few months dropping less and less subtle hints. So for Christmas I promised him a pair. There was not enough polar bear fabric to make a grown-ups version and the shop had run out. So my husband is making do with polar bear knee patches and pockets. I wonder if I can get them all to line up for a photo!