A new handmade dress for me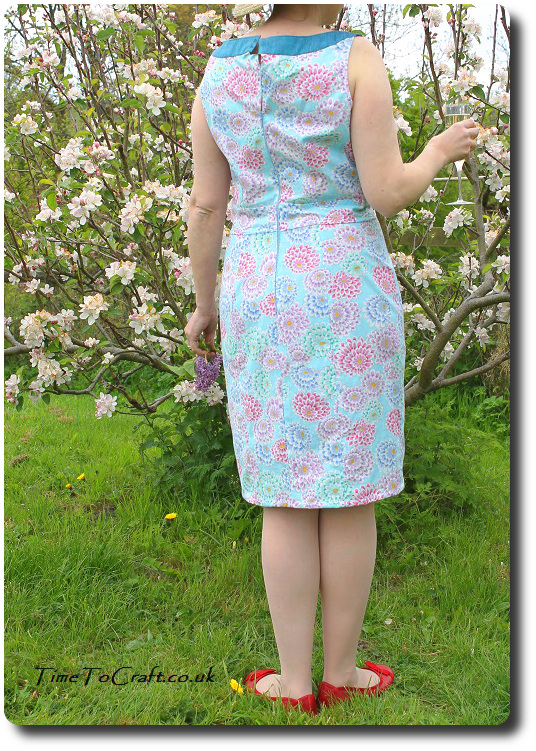 I started making this dress a few years ago, to wear to a friend's wedding. Not wishing to turn up in the same outfit as another guest, I always make a dress for special events. I once made two dresses in a week running up to a best friend's wedding. Same pattern, two fabrics. I just couldn't decide which fabric I liked the most. I was tempted to take both dresses and change half way through. But that's me.
Going back to the current dress, I missed the deadline. For a good reason. I used the time left to make a dress for one of my daughters to wear, and only had enough time left to add embellishments to an old dress of mine. Once the day had passed, the original dressmaking project just ran out of puff. Fizzle, fizzle, pop.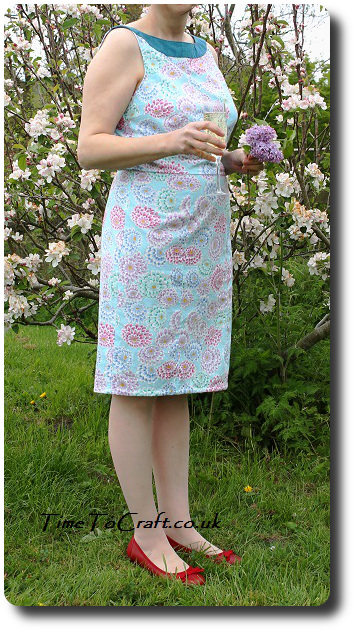 I love the fabric. It's a Kaffe Fassett fabric, called floating flowers. Just gorgeous. I bought it in our local fabric shop. There wasn't quite enough fabric left on the roll. I bought green fabric to make a jacket to go with it, so it made sense to use some of the green to make the dress neckline.
The dress pattern is New Look 6799. Due to the lack of fabric, the straight skirt version was the only option. It's shorter than I usually wear dresses and, in the ideal world, I would have added some length to make it well below the knee. Except for the lack of extra fabric, she laments. No chance of matching the print at the seams either. Ah. You see what happens when you fall in love with fabric. You make compromises.
The shoulder construction is a little different to anything I've done before. I re-read the instructions several times to make sure I'd not missed the step to join the shoulder seams. If you are reading this after googling the pattern, dear reader, then, rest assured, there is no instruction to join the shoulder seams. I have checked. The neckline makes the shoulder seam. The four points of the top of the bodice, attach to the neckline separately. Never meeting, as they usually do. Hope that helps.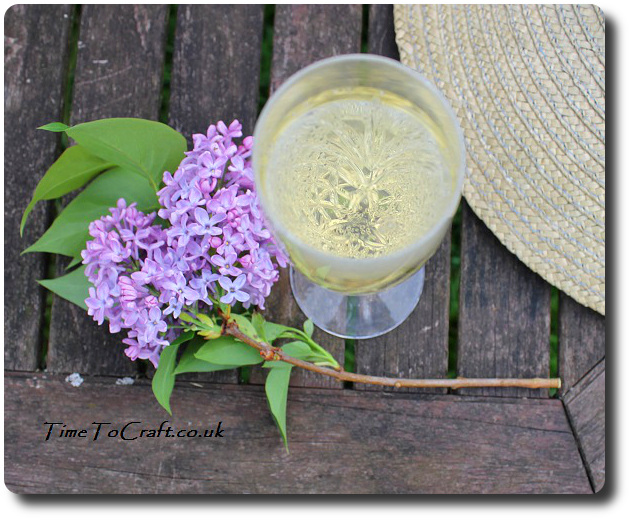 I must give credit to Eldest for taking the photos. She was also the creative director on the photo shoot and suggested some of the props. We pondered whether I'd wear the dress to an event serving champagne or tea. Canapes or petit fours? Most definitely a garden setting. To cover all options, I cracked open a bottle of champagne – ha! no! As if! Who am I trying to fool? It's fizzy water with a touch of apple juice to give it colour in the glass, but I can dream.
The hens, Foxglove and Georgina, must also be credited, I'm told. They did a stirling job creating a country garden feel. Although Foxglove did try to sabotage one shot by making a grab for the lilac I was holding, but I will forgive her. She does lay exceedingly fine eggs.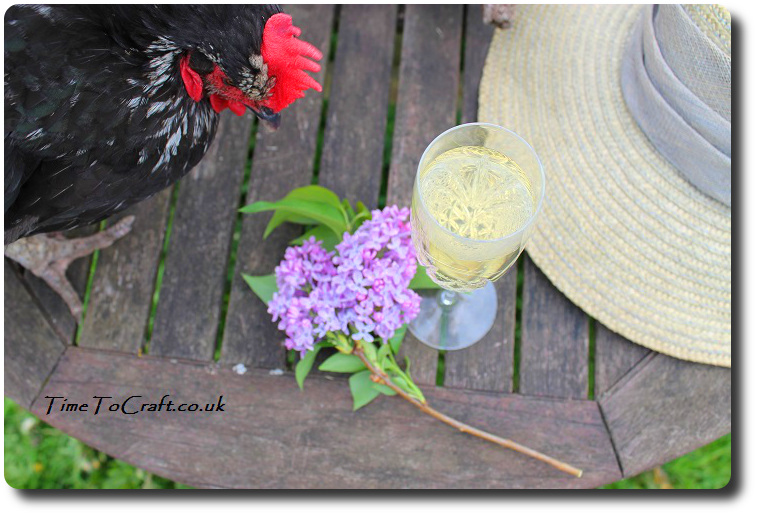 Next step is to make the jacket, as I think it will give this dress a bit more wear. I'm not overly keen on the neckline and it might just save it. I do want to wear it as I love the print.
Oh and the setting we finally came down on? For me to wear this dress? After consulting the calendar and discovering I have no suitable functions to go to, it will most likely be a case of standing in the playground, waiting for the children to come out. Hmm. And still no champagne involved.
Notes for New Look 6799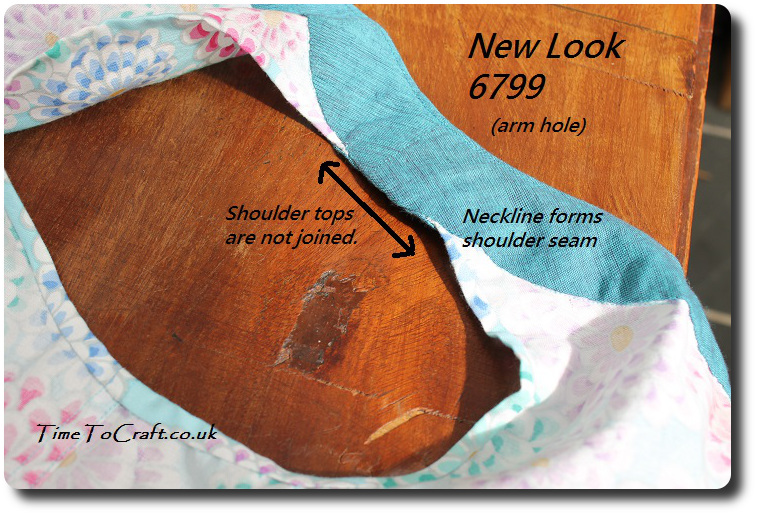 + The pattern was straight forward to follow, once I knew about the shoulder seam.
+ The skirt is made up of seven panels, but don't let that put you off, as they go together easily and add shape.
+ I used flat felled seams at the side, for extra strength and the rest were simple turned and stitched.
+ I didn't line the dress, but I may go back and add a lining to the bodice. Might help the structure.
+ Used hooks instead of the loops to fasten above the zip, but will change these to poppers.
10 Responses to A new handmade dress for me
There have been cases when people lifted my photos and words, and used them without credit to me or asking permission first. Using them for their own commercial gain. I have now added a level of security to deter people from doing this. Apologies to people who do play nicely. If you would like to use any of my photos, please contact me.
All my words and photos are copyrighted to me. They cannot be used for commercial benefit by anyone else. If you would like to use any of them, then please ask me first and don't just take. Written permission only. Don't pass my words, photos or ideas off as your own. It's not nice.
Cookie Policy
Our web pages do not use cookies however this website uses Google Analytics, a web analytics service provided by Google, Inc. Google Analytics uses cookies to help us analyse how people use our site. The use of cookies by Google Analytics is subject to change.