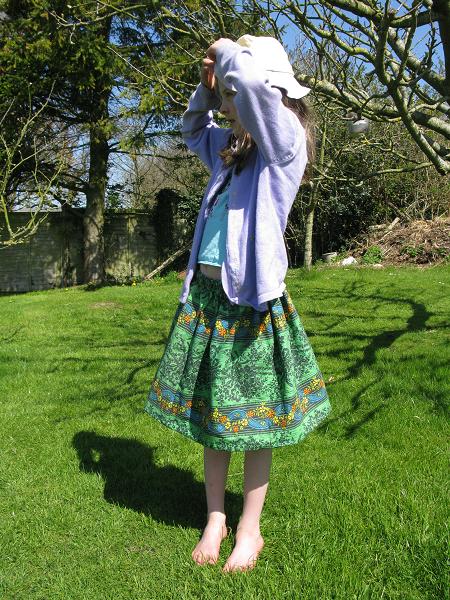 I've been so busy crafting in the garden, that my sewing machine called out to me yesterday. I've been meaning to make some spring/summer skirts for the girls. Yesterday, I let them choose any fabric, from my cupboard, that took their fancy.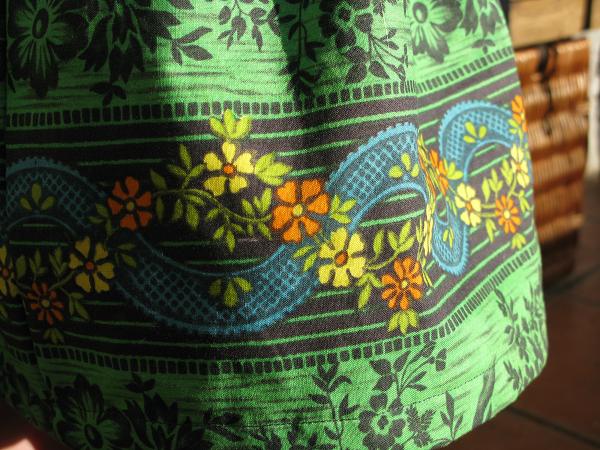 AJ has had her eye on this green fabric for a while, so her choice was quick and easy. It is vintage fabric from my mother's collection.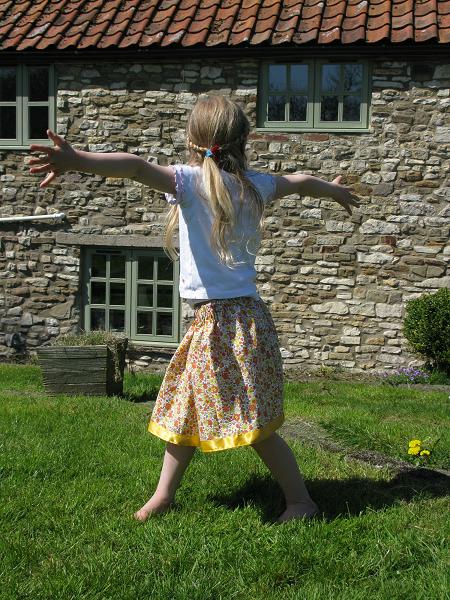 BL chose a yellow and tan flower pattern, again from my mother's collection. It reminds me of buttercups and toffee.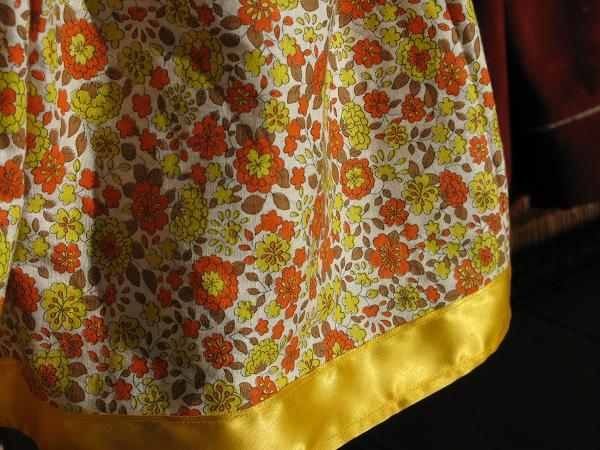 The yellow skirt needed something else, so I added a ribbon at the bottom, inspired by the Oliver + S Lazy Day Skirt. I used another pattern for the skirt sizing as I wanted a wider skirt. The girls love their skirts. They were so quick to make that I think I will be making more.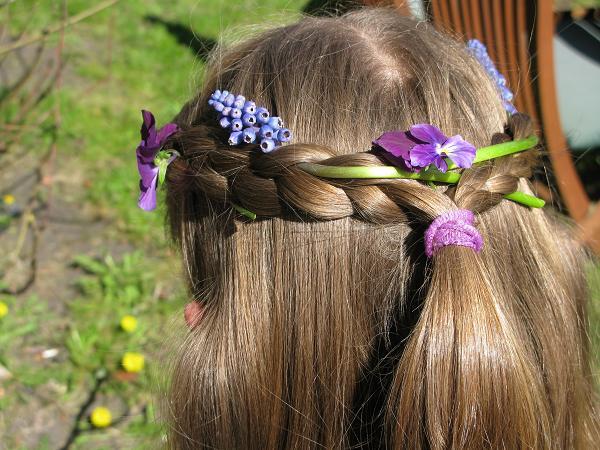 It has been a beautiful, sunny day today. Not a cloud or plane in the sky, although we did spot a light aircraft in the distance. We are not bothered much by planes in the normal way. Thanks to the volcano ash, there are no vapour trails in the sky, or gentle hum from aeroplane engines. (Although, as I write this a helicopter has just gone over.)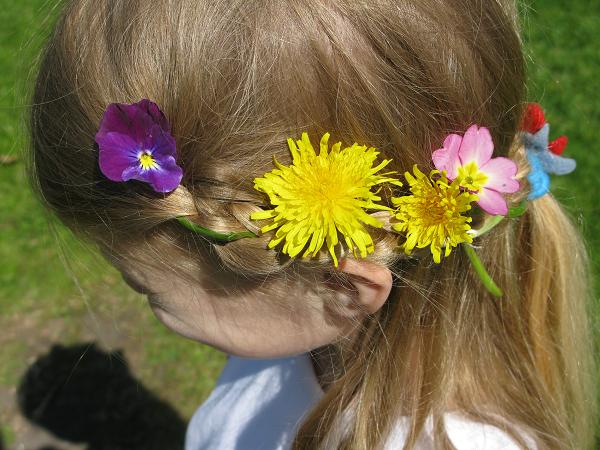 It was so lovely, we had a picnic in the garden for lunch and listened to the birds singing and the bees humming. Even had a hornet buzz by. There is very little wind. It is so still that even the road noises are quieter than usual. Unfortunately, we have to keep our doors shut as the fire alarm is sensing something and keeps on going off. Hey, but that seems a small price to pay for a lovely tranquil day.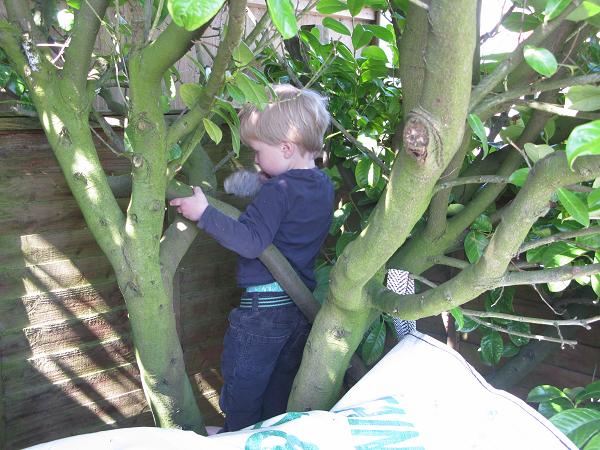 I can empathise with people stranded. From personal experience I know its no fun sleeping on an airport floor, not knowing when you'll get on a flight. In my case it wasn't down to a volcano eruption.
Oh and two hot air balloons…. there's something ironic in this one.