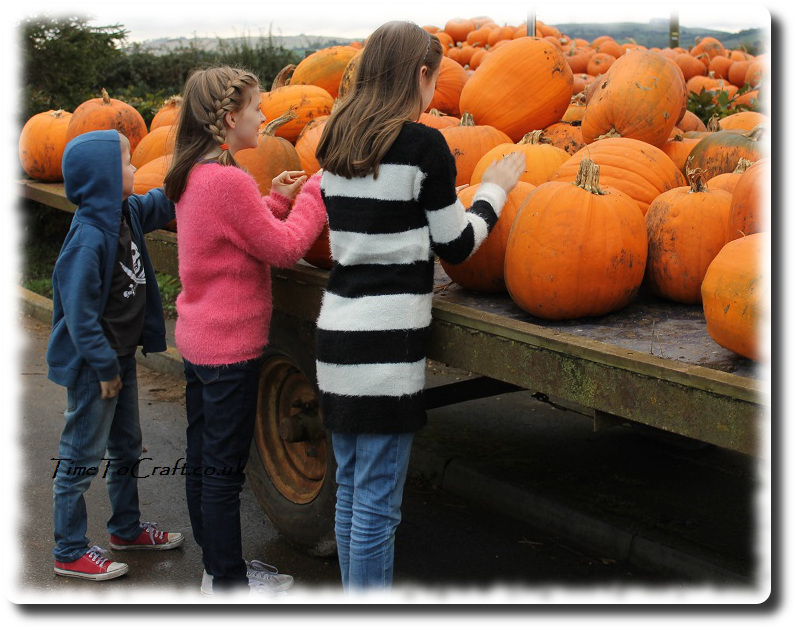 Seasons come and seasons go. Family traditions are honoured. Today was pumpkin choosing day.
Each year, we visit a farm shop, near my parents, to pick up three pumpkins for carving*. Each year, one of the children tries to persuade me that  the biggest pumpkin on the trailer should come home with us. Hmm. I know who would end up scooping out that one, so we leave it for someone else.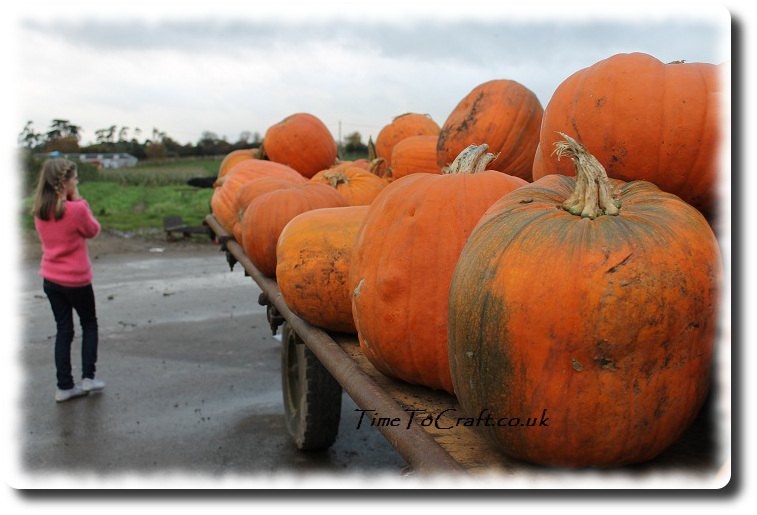 There are several trailers worth of pumpkins to choose from, tractors to admire and farm cats with their kittens to stroke, but eventually we come away with our three, reasonably sized pumpkins (and an acorn squash for me). Wish all shopping trips were like this. Outdoor shopping at its best.
*(Pumpkins are not just destined for carving. The flesh will be used for stews,etc. for the winter.)
Joining in with Fiona's #CountryKids linky. (Putting down pumpkin carving knife to wave to fellow linkers)