AlphabetPhoto: C is for …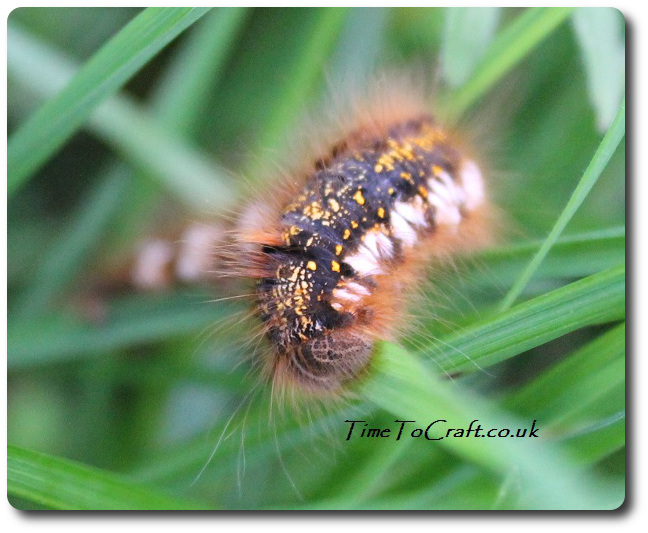 C is for caterpillar, curling around a blade of grass. We have a rich variety of butterflies and moths around our garden. An activity on our list this holiday is to set up a moth trap one night. Judging by the number of moths bashing against our windows each night, it should be interesting.
This caterpillar, I think, will turn into a Drinker moth. Named as it was thought they liked to drink the dew drops from plants. I like the idea that it's named after how it behaves rather than how it looks. Maybe there's another caterpillar named "hairy-mottled". (Although, I know they're usually named after how the adults look.)
Doing a bit of chamomile crafting with the children today. Replacing a planned trip to a castle. I see the letter theme carrying on today.
Joining in with AlphabetPhoto for week C. Thank you for all the lovely comments for B week. Lots of great photos and interesting choices.