"Ammonites were free-swimming molluscs of the ancient oceans, living around the same time that the dinosaurs walked the Earth and disappearing during the same extinction event."BBC Nature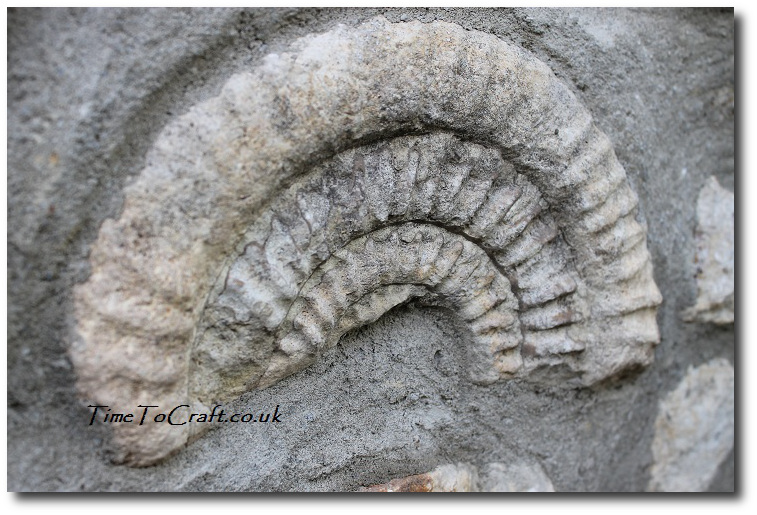 I love the idea of a free swimming creature roaming the oceans before a time that we can imagine. It translates, in my brain, as being a free spirit. Just wandering around and going where ever its fancy, or the current, took it. Moving freely. Beautiful.
Ironic that the only evidence of it's existence is now stone. All movement vanished. Still beautiful in its architecture.
When we first moved into our house and started digging up the garden, we uncovered a fair number of ammonite fossils. Imported or original? I don't know. We have split rocks and found more. Also the house is over 260 years old and made of the same stone. So maybe the ammonites ended their free spirited days in our back garden. Maybe we have many more, embedded within the walls. Out of sight.
When we had the house repointed a few years ago, I asked the builders to incorporate them into the walls. Randomly placed, but firmly positioned.  Every now and again, the children will spot another one. This one is easy to find near the front door. I like the quirkiness of it and the way it catches the afternoon sun. Like a rainbow made of stone.
I'm joining in with the talented PODcast's Alphabet Project. A time to focus on improving my photography (My father will be pleased!). Today is the first one, so it's theme is A. Please go over and take a look.