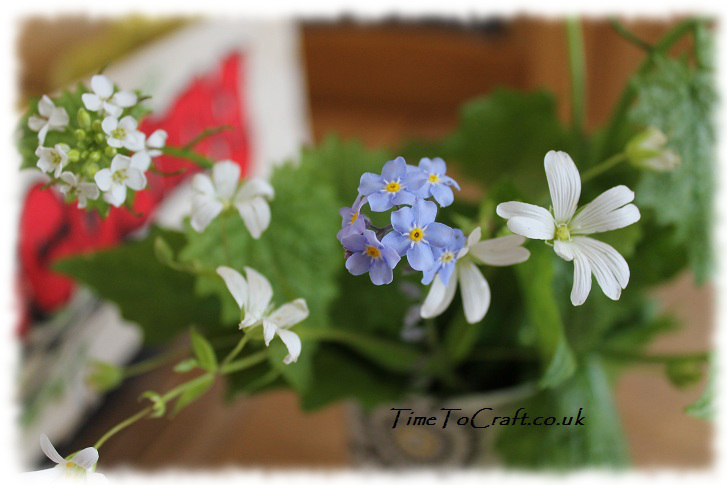 I think May must be one of my favourite months. If not my favourite. All the new growth has such vibrant colour. Not just the intricate flowers (Look at the forget-me-not. Like a little sugar paste flower), but the new leaves are somehow a fresher green. Even the air is filled with Spring. A short walk can mean ambling into clouds of fantastic, floral fragrance. One after another. I can't help searching around for the flowers that are responsible.
It is a beautiful time of year. Not quite warm enough, but still inviting to go out.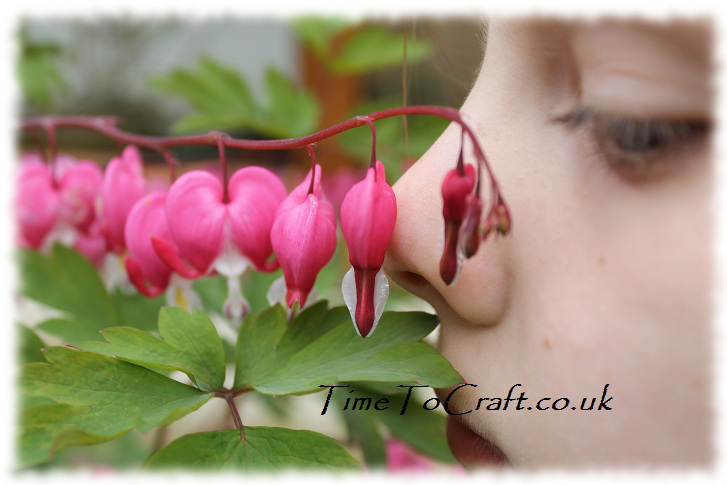 It's been a busy week and we're glad it's the weekend. After school today, BL and I headed out into the garden to enjoy the scent, taste and colour of the plants. Using all our senses. Discovering which plants provided the scent and which used their shape and colour to attract the insects.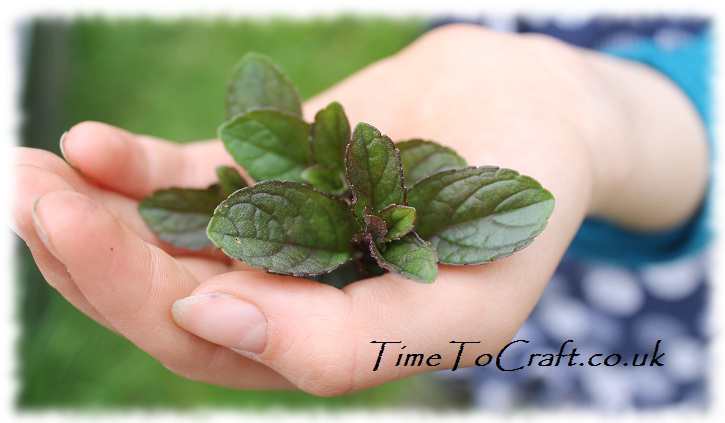 We have a herb garden, that provided a few herbs to test out the different tastes. Chocolate mint, fennel and lemon balm were the favourites from that part of the garden.
We planted a fennel plant last year and it has come back big and strong. I used a few fronds, this afternoon for a refreshing cup of tea. A firm favourite.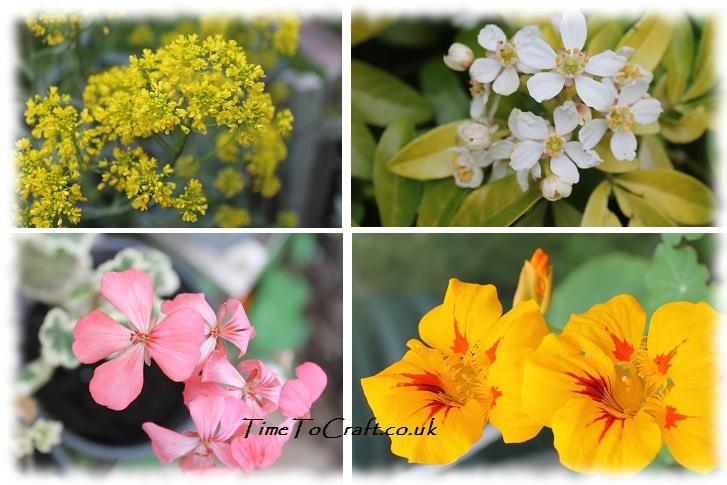 So many beautiful flowers. It was cold and overcast and near the end of the day. The bumble bees had already headed home.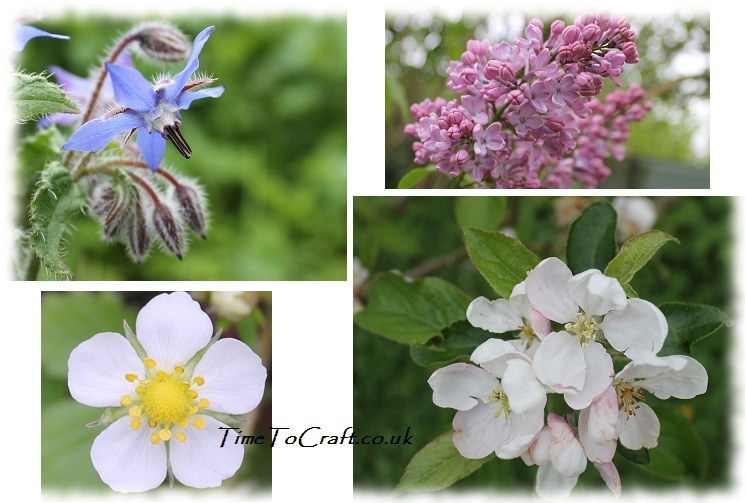 It felt a bit like visiting the garden after hours. Once all the visitors have left. Only a pair of geese flying over disturbed the peace. Not that we minded.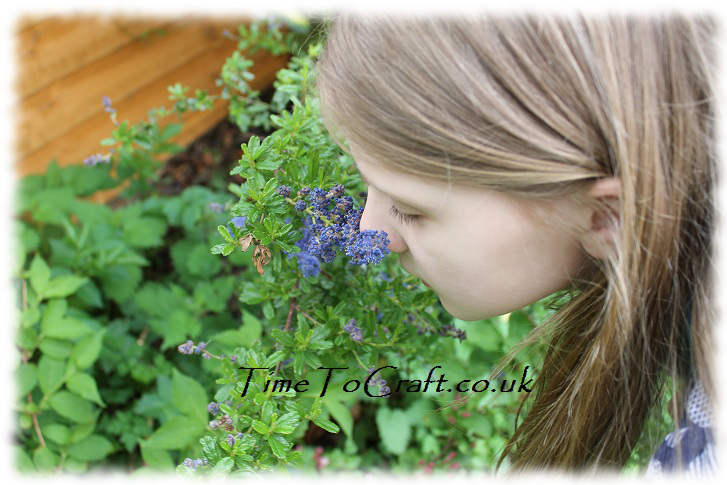 BL asked how I knew all the names of the flowers. I remember asking the same question when I was younger, listening to my father and grandmother. They used to converse in an almost different language. Using plant names. Given enough time, I'm sure she'll learn them too. If she wants to.
Just lovely to spend time outside enjoying the garden with all our senses.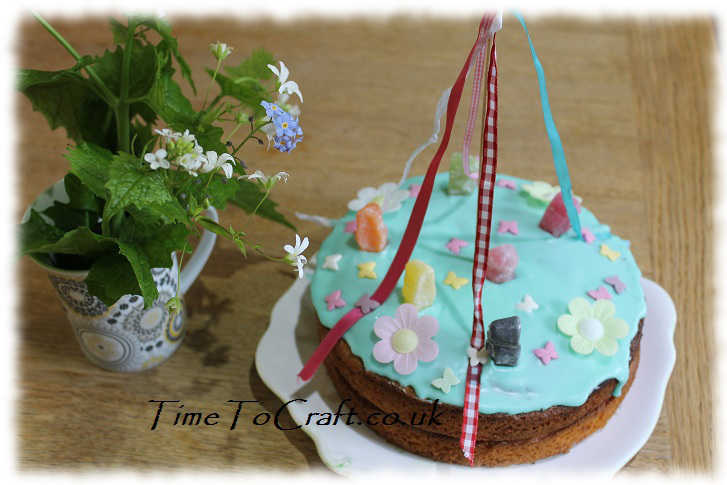 Yesterday was May Day. A school day with other commitments, which meant we couldn't celebrate it together, as we have in previous years. Not even time to make a floral crown. Or design a well dressing. Or a garden goddess. (We might do that this weekend.) So today we made up for it. A May Day cake, that the children helped me to decorate. Jelly babies and a maypole dance.
Flowers and butterflies, as it is Spring. (Is it me, or have jelly babies morphed? They just don't look quite as well defined as I remember them. More blobbish.)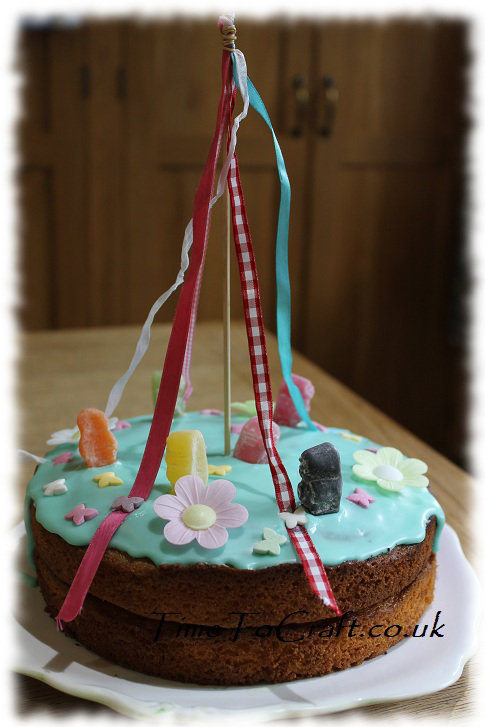 Not that the children minded. They had their May Day cake with little dancers.
I do so love May!
Joining in with the inspirational Fiona, with all the other #CountryKids
Have you had some outdoor fun this week?