Becoming a greener me in 100 steps – food from garden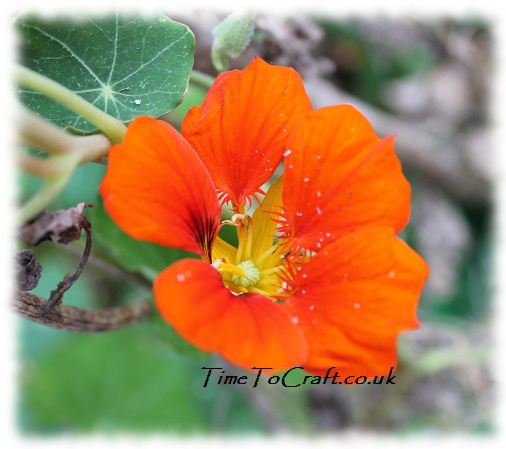 (nasturtium overwintering in greenhouse)
I like to think of myself as living a fairly green life style, but I know I'm not perfect. I also know that out of convenience, or laziness, I've dropped a few greener choices, which kind of bothers me.
So I am going to challenge myself. One small change a week, or so, towards a greener lifestyle, until I feel I'm in the right place again. (100 steps not meant literally!) Big changes are unlikely. I need to keep it possible. Either something that I haven't done for a while or never contemplated in the first place.
It has to be something that fits in with reduce, reuse and recycle. Hopefully it should save money in the long run, but most of all its about peace of mind, for me.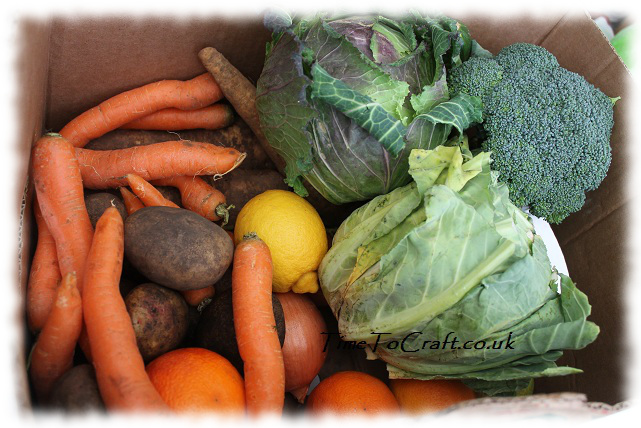 (this week's vegetable box)
Step 1 -Eat more from the garden
Before we had children, we were pretty self sufficient in terms of vegetables and fruits. Not totally, but we did eat from the garden all through the year. Really, we did! Zero food miles.
Gradually over the years, this has slipped. Especially the last 2 years. Maybe due to the children all being at school now.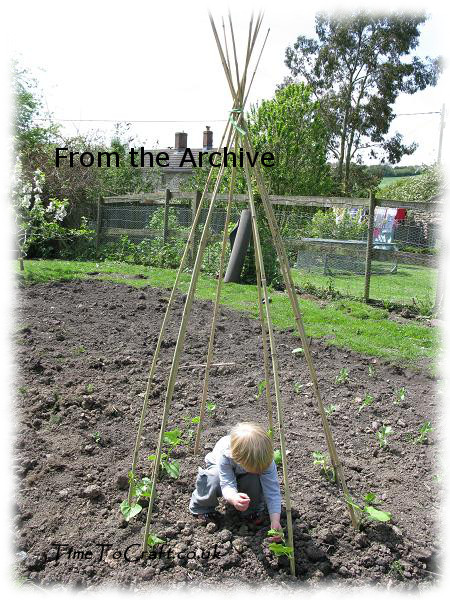 (planting the bean house)
 So step 1 is to plan the kitchen garden for the whole year. How am I going to achieve this:
Make a list
Each year I ask the children what they would like to eat from the garden. No point growing something they won't eat. Then check list to ensure we have enough that will store or harvest for each month of the year.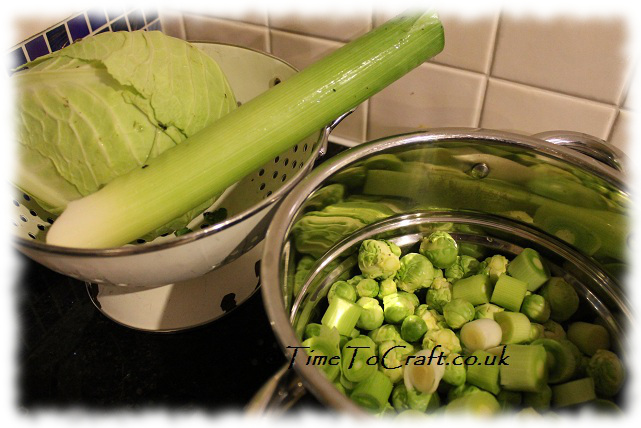 (winter veg from garden)
Many hands make light work
I need to encourage the children to help. In all fairness to them, it really doesn't take much for them to help in the garden. As an added bonus this year, they each will have their own little corner of the garden, as well as the main kitchen garden. They do love to help, so I need to make the most of it. I need to enthuse them.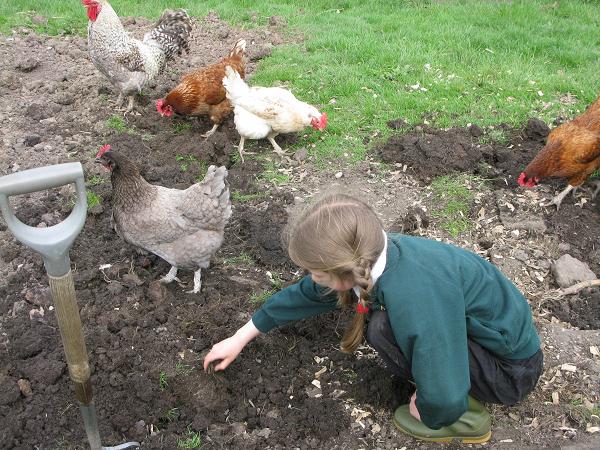 (previous year's digging)
Make it easy
I'm cutting back on the amount of digging and weeding this year. We avoid chemicals in the garden, so all weeding is done by hand. I'm making good use of the recycled plastic netting left by the builders. I'm using it to suppress the weeds. I was going to remove it as I planted, but husband has suggested that I plant through it. Also will use the chickens to tidy up some areas.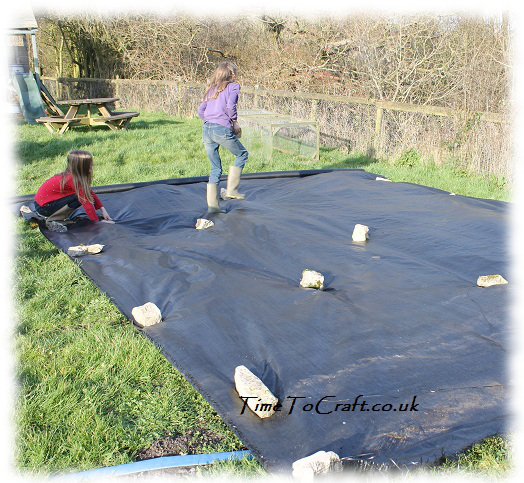 (children helping last weekend)
Feed the soil
My neighbour and I have ordered a truck load of manure from a local farmer. Not organic, but free. If I feed the soil, then I feed the plants. More bountiful harvest, I hope. Although this did back fire one year when moles moved in. Hoping sheer bulk will make the difference. Also I have two compost bins full of kitchen compost (no weed seeds) which I will put in the greenhouse.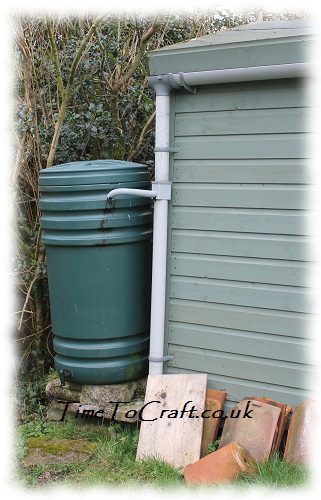 Water butts
I need to check the existing butts, repair and reposition if necessary. We have six water butts, so I need to make the most of these, instead of using the chemically treated water from the tap. Rain water is free after all!
(My greenhouse needs serious tidying up!)
Love my greenhouse
I'm down to one greenhouse now. Love to add another one, but first the existing one needs some TLC first. Apart from adding the compost, I need to clean the windows, replace broken panes and check the automatic window opener. I'm sure I'll get a helper or two with this job.
There is more on my list for the garden, but they really deserve their own "Becoming a greener me" step. When the time is right. Watch this space.
Joining in with the inspirational Fiona over in #CountryKids:


Also joining in with a snowy Sara over at MumTurnMom. #ThePrompt