Crafting presents and cards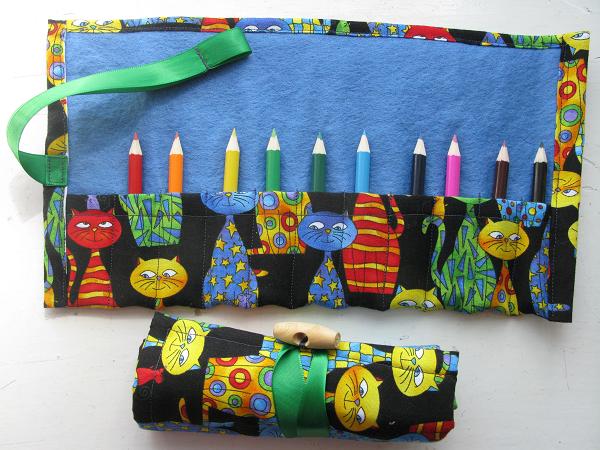 I know, it is yet another pencil roll, in fact two more, but I think this fabric just makes them so cute. I was concerned that the pattern was too big, but I think it works. I tried to line up the heads of the cats carefully for the pockets, but what I didn't anticipate… wait let me show you….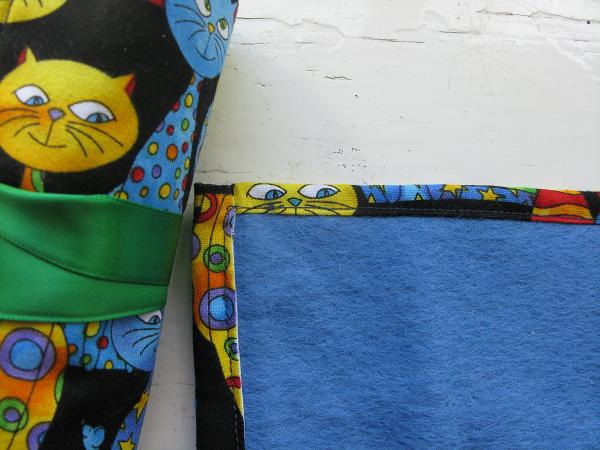 … look at how one cat is peeping at the top of the open roll. It is even looking in the right direction towards the pencils. I hope the recipient notices it.
We have been busy making Easter cards. We took the idea from 50 Easter Things to Make and Do (Usborne Activity Cards). To be honest, you could probably find all these activities somewhere on the internet. I like it because if I need quick inspiration for children's activity, it is a handy book to grab at this time of year. Also they are reaching the age when they like the opportunity to choose.
We liked the chick idea, so they tried it out on a white piece of paper first. Then they used their thumbs to splodge yellow blobs on green card and paint grass clumps. As this was drying, the cards kept on catching my eye and they reminded me of lemons.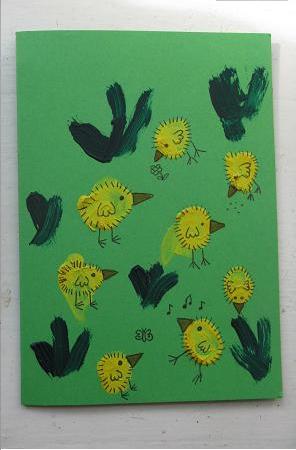 Once AJ had used a thin black marker pen to mark in the details and orange for the beaks, they looked nothing like lemons. She had the chicks doing all sorts of things – playing football, sitting in a nest, wearing a party hat.
Just one more card, which I want to include so I don't forget. We have a few children's books from way back. They are falling to pieces and not of the calibre worth saving. So rather than throwing them away, I am using them to make birthday cards, among other things. The children use glitter glue (I love glitter glue) to add interest. Here is the latest one. At least it is unique and the birthday girl/boy won't have a matching one.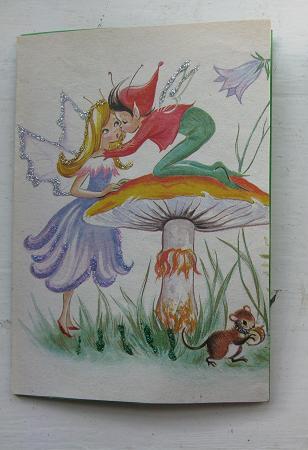 So what was I doing, when they were dabbing fingers into yellow paint and squeezing out glitter glue. Making blueberry muffins, of course.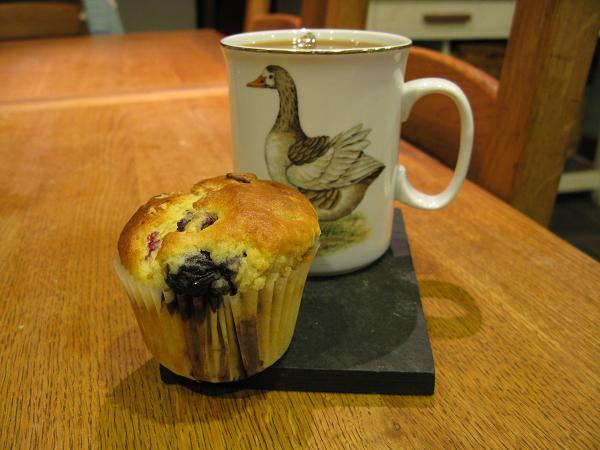 … and, yes, I got to this one before Gwinny the dog.