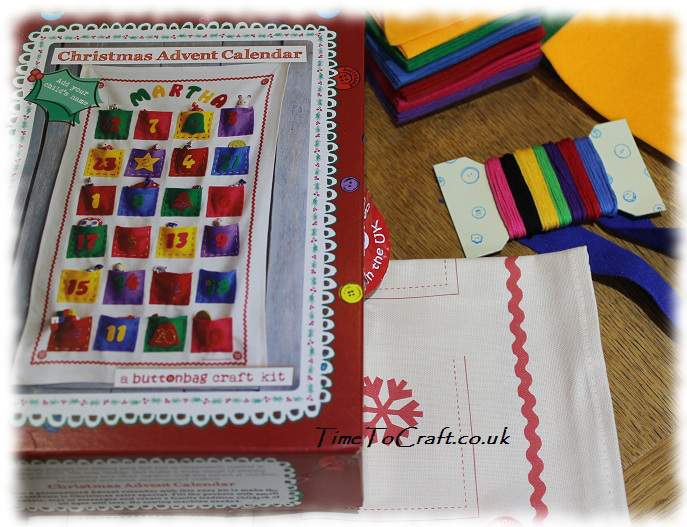 Running up to Christmas is a slightly frustrating time for any craft blogger. Time is taken making presents for loved ones that would be perfect to post on the blog. The camera captures the process and the finished gift. Perfect. Except that would defeat the object. What if the intended recipient saw it and thus the surprise has gone? No, I can't do spoiler posts before the day.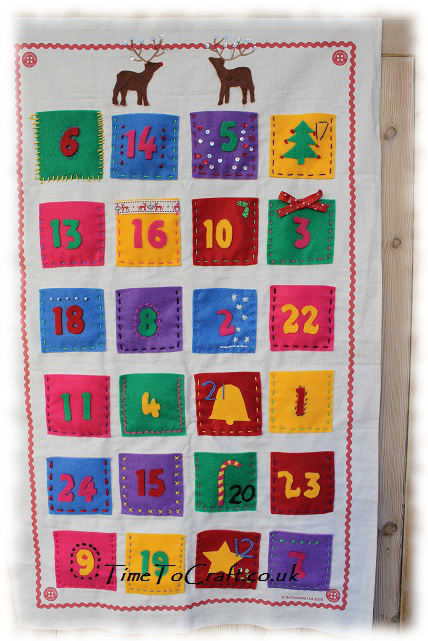 So you can imagine my joy when John Lewis offered to send me a Make-Your-Own-Advent calendar for review. Now this is something I can make and post up. Before anyone thinks I've forgotten how to sew.
The kit consists of 24 cut-to-size coloured squares, 4 sticky back felt sheets, the calendar cloth, a ribbon, embroidery threads and a little sewing kit with needle, pins, poppers and thread. The instructions included are clear, but not prescriptive. There is plenty of room to make the calendar yours by adding your own style. It is also perfect for a first sewing project.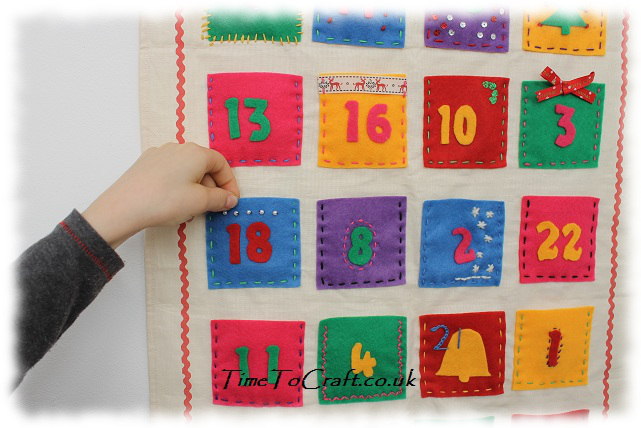 The kit is designed to be done by hand. I love these kinds of projects, as I can sit and listen to the children reading or doing their music practise, while finishing another square. Inevitably, I shall never be able to look at the tenth pocket without hearing "Lavender Blue" being played on the harp.  Or look at pocket number 5 and not hear "We three Kings" being practised on the piano. Christmas comes early in our household.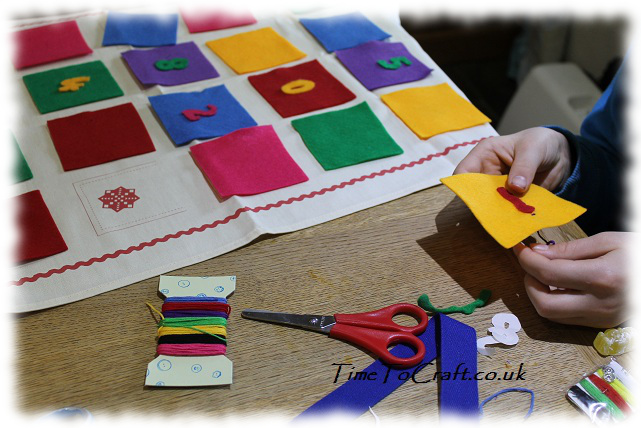 Not that I have done the project alone. I had lots of help, from my daughters (11 and 9), cutting out the numbers from the sticky back felt using the templates on the instructions. Fiddly, but made more fun as we did it as a team. Being sticky back felt meant that the numbers were quick to add on, after they had been cut out.
After a while, the children found the temptation to use the odd bits of sticky felt left over, as moustaches and beards, too much to resist. I was left to finish alone. They did return to help me with the stitching.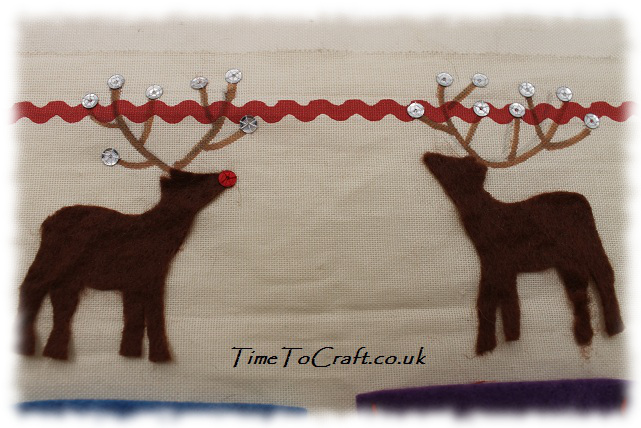 The kit suggests that the name of the child receiving the calendar could be cut out of felt and stuck to the top. As my three children will share the calendar (only fair as they all helped), I decided against adding names. "Merry Christmas" was another option, but as I stood back and looked, I just felt an image would work best.
So I sketched a reindeer. I used brown felt, some sequins and fabric pen from my stash. I couldn't resist adding some sequins to the pockets, as well as ribbon embellishments that I happened to have around.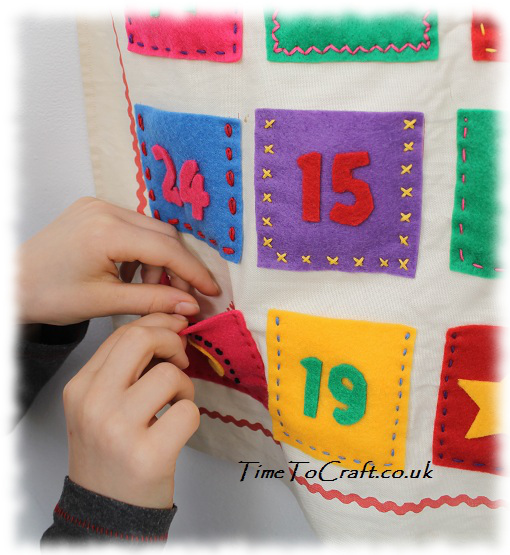 All done. I'm really pleased with the end result. We will be using this for years to come. Another tradition to add to our seasonal celebration.
If you are thinking that making your own calendar would be a great idea, I suggest you get your skates on. Don't leave it to the evening of 30th November. Not unless you can put a few hours aside and don't mind working against the clock. It is well worth the effort though.
John Lewis were also kind enough to send me a voucher to fill the pockets with goodies. Oh, the choice, I did window shop for a while and um-ed and ahh-ed, but I finally went down to this (ok, can't show you as it will spoil the surprise for the children). I can't wait for the 1st of December!
Disclaimer: I was sent the voucher and kit by John Lewis for review purposes. The words, opinions expressed and photos are honest and  100% my own.