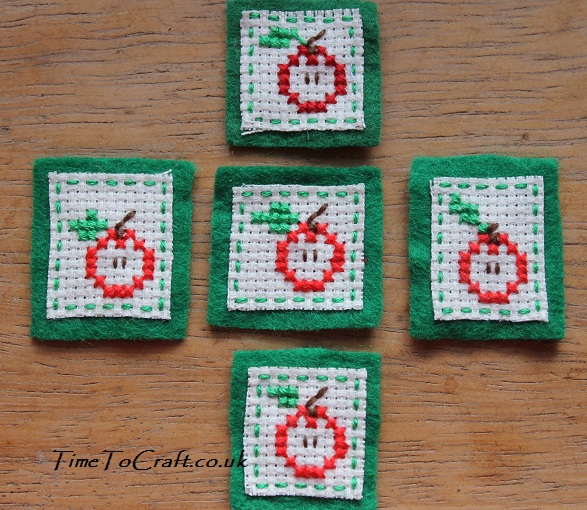 When a problem can be solved using fabric, thread and paint, I can't help feeling good. A crafty solution at its best.
For the next few weeks, I will be processing apples as if they are going out of fashion. My expansive collection of empty jam jars, will start to deplete as I use them to store the apple pulp.
Some recycled jars are better suited than others and I have refined my collection over the years. I have also worked out which jars labels are easy to remove. Some are near on impossible and go straight in the recycling bin. I don't want to spend time, or chemicals, trying to remove the very last lumps of glue. Other labels will slip off in the dishwasher. Often to be found stuck to an innocent plate or cup.
I'm not a big fan of stickers on jars.
(Sometimes I don't label my jars at all, but that is another story.)
So last night, I came up with a recyclable labelling idea, that tickled my creative tendencies. First off, I cross-stitched an apple logo or five. Each slightly different.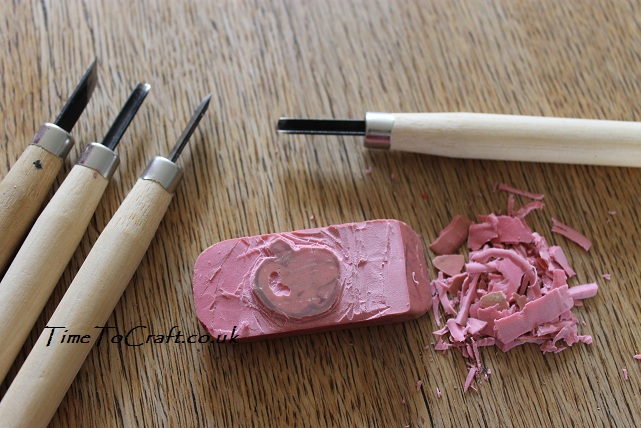 Next, I found an old eraser that had been spurned by the children as it had become to hard to rub out. Using my craft knives, I cut out an apple stamp.
Mesmerized by the stamp making, I had attracted a happy band of children to put to work. I had them applying fabric paint to the stamp. (I find fabric paint is less splodgy if it is applied using a paint brush to the stamp.)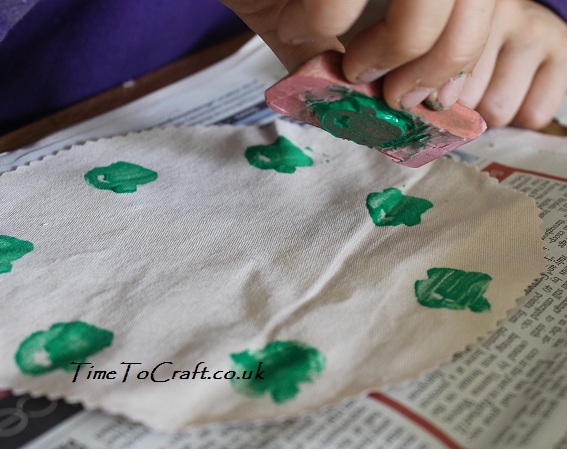 Then applying it to circles of recycled fabric. They used fabric pens to write on the jelly name. (Must remember to add the date)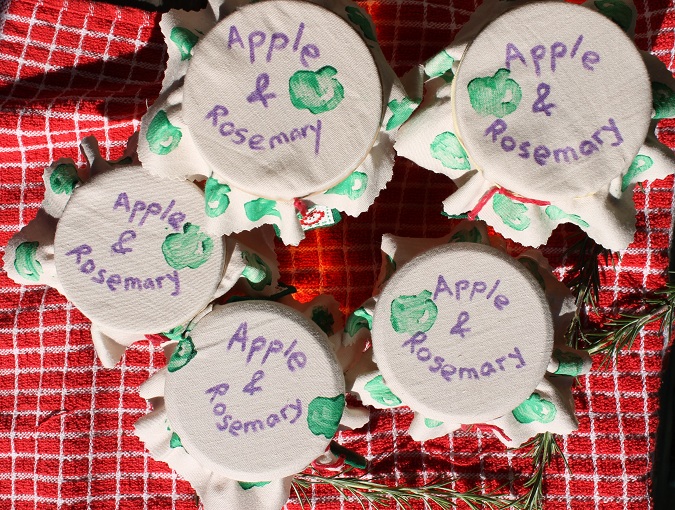 Once the paint had dried, we popped them over the apple and rosemary jelly, I had made earlier, and fixed it on with rubber bands.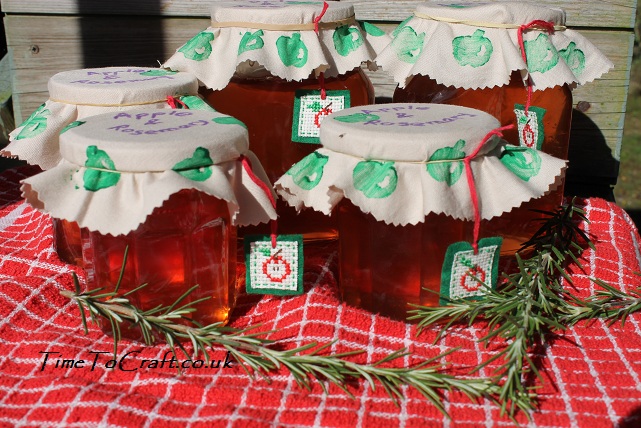 Tied on the apple logo tag and the jars were ready to go. Either to be put aside as Christmas presents or into our pantry. Once the jelly has been eaten, the jar can be cleaned and returned to my collection of empty jam jars ready for next year, with no label aggravation. The cloth top can be cleaned and set aside, with the apple logo, ready for next year. Recycling at its best!
Plus I can see the type of jelly from the top of the jar and the side. Better than guessing.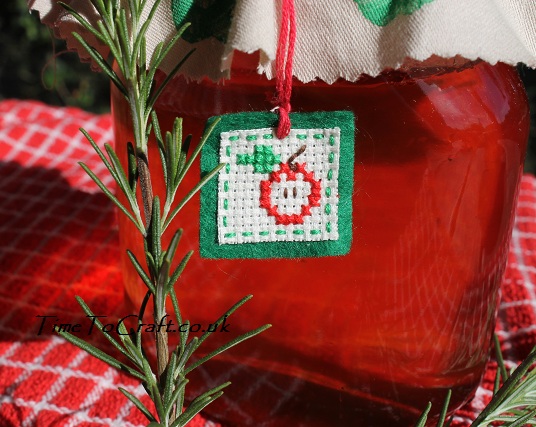 It is completely incidental that the cloth and the apple logo make the jar look pretty. Complete accident!
(Recipe for Apple and Rosemary Jelly here)
Joining in with all the fabulous and crafting inspiration over at Craft Schooling Sunday