Can we make apple muffins?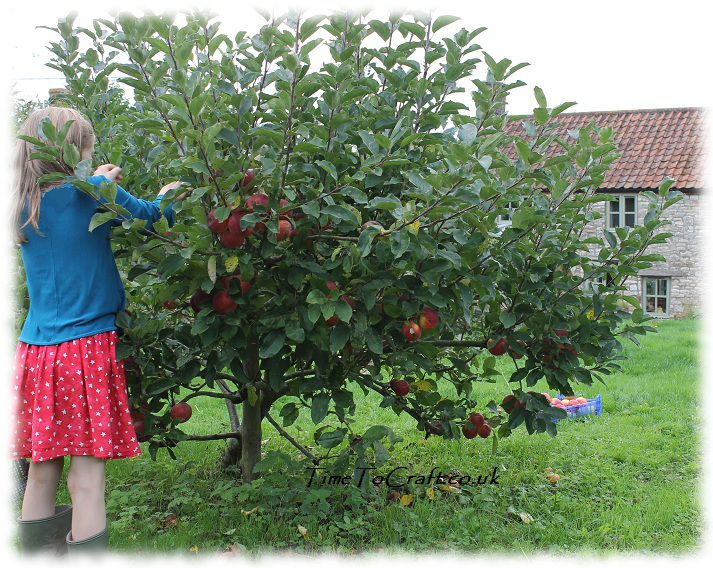 "Can we make apple muffins today?"
"Why not, but we'll need to pick the apples first."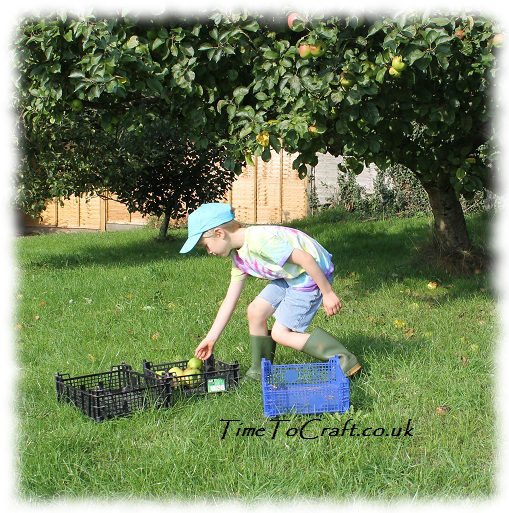 "Which tree?
"Let's pick up the Bramley windfalls and then some of the eaters."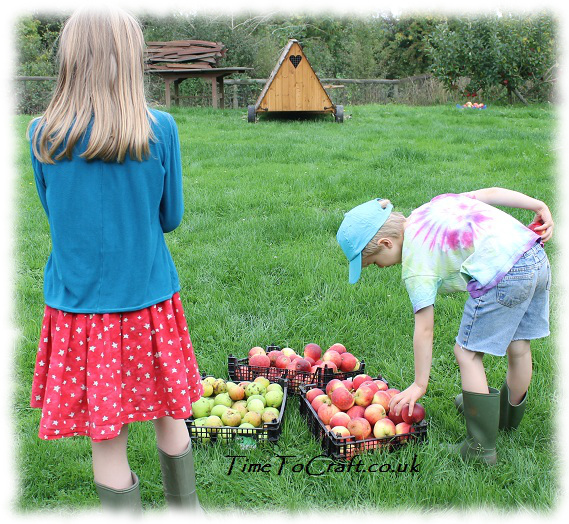 "Do you think 3 crates will be enough?"
"For 12 muffins? I should think that would be more than enough." *grin*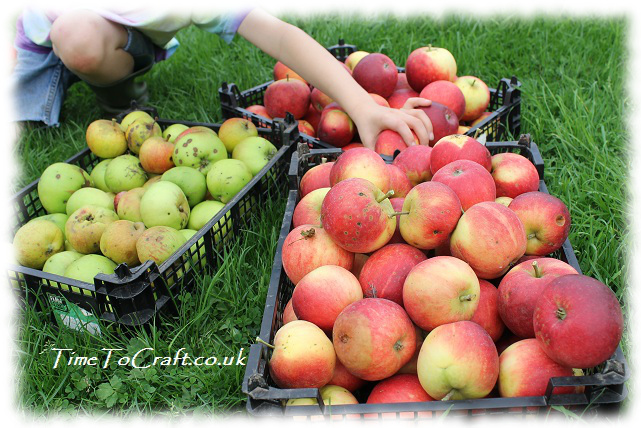 "Can we eat an apple now, please?"
"Sure"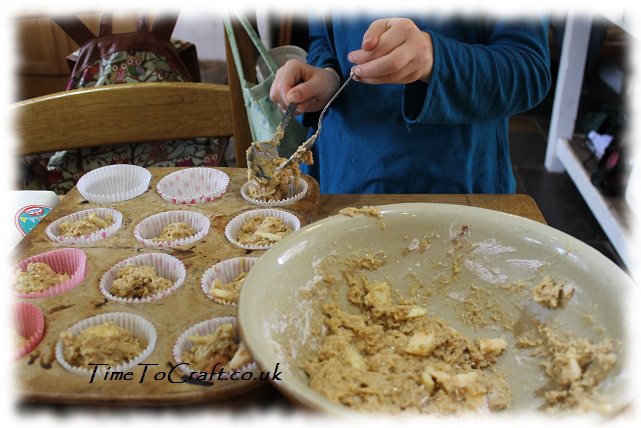 "How long till the muffins are ready?"
"15 mins"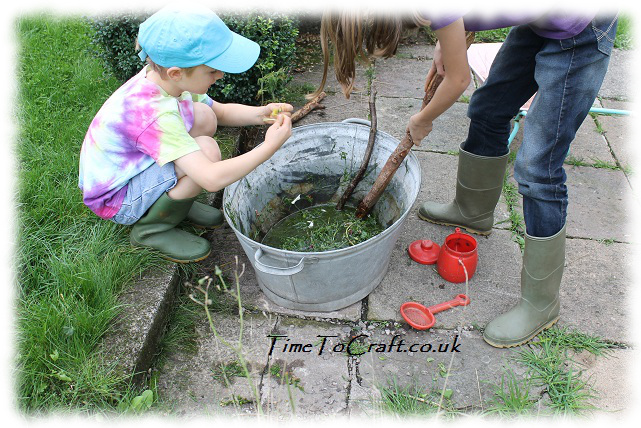 "That will be just enough time to make a magic potion."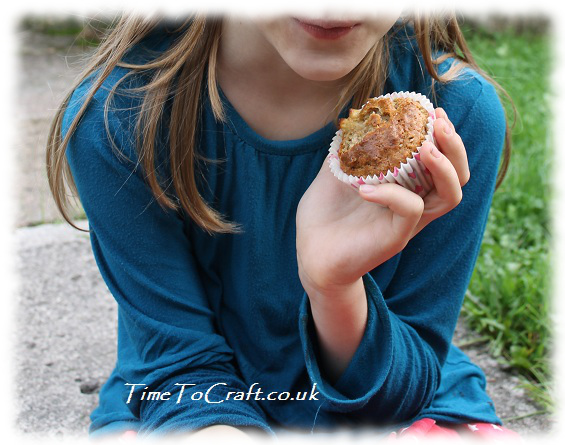 "OK. Muffins are ready! Do you want one?"
(silly question!)
We spent a lovely hour or so outside in the garden. While one cleaned out the chicken house, the other two helped me to collect the apples. Only two apples were needed for the muffins, but with such willing help, I could not let the chance slip away to gather more windfalls. Plenty of other ways for the rest of the apples to be used and plenty more apples to collect. The children carried on and didn't come in until bedtime, when it was dark. There was den making and all types of imaginary games. Lots and lots of fun.
And the muffins. Gone in a flash, but they tell me they were delicious. Not that I'd know. I need to be quicker next time! Maybe this weekend.
Muffin recipe based on one found in Muffin Magic.
Joining in with the amazing #CountryKids