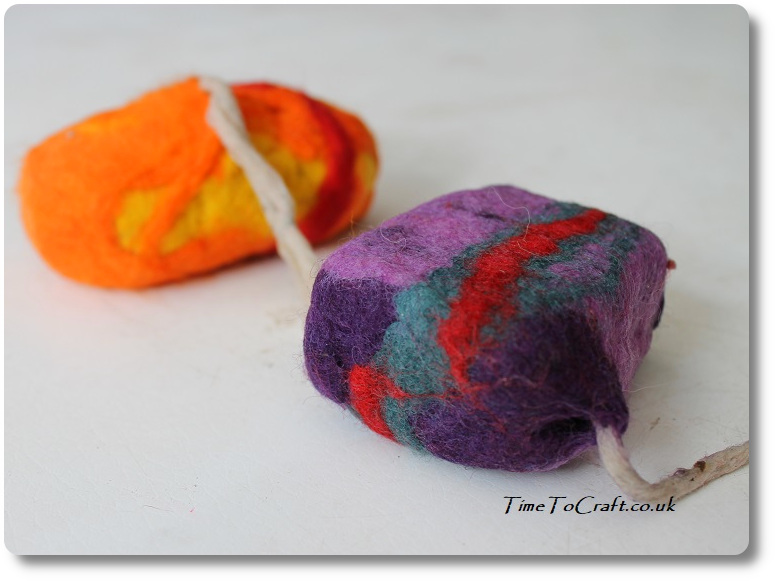 Move over shower gel and hand soap in plastic bottles. You're scrubbed off my shopping list. There's a new kid in town. One that doesn't need a pump mechanism, or leave a trail of packaging. We call it soap.  A bar of soap.
Ok. Maybe not so new. I mean, when I was growing up, a bar of soap, on the side of the sink, was a pretty common sight. That's how you got your hands clean. Public loos might have a soap dispenser on the wall, but not private homes. The humble bar dealt with the dirt.
With the tide turning, soap bars are back in favour. Rising demand as people look to cut their plastic buying habits. People are using special formulated soap bars to shampoo their hair. Removing another plastic bottle from the bathroom
There is one problem with the bars. Arguably more, but I'm thinking about the way it sits in its own wet puddle and disintegrates, if you're not careful. Imagine you're in the shower. You lather up the soap and put it down in a soap dish, or just on the side, and use the soap on your hands to wash with. The soap bar is wet. It sits there, slowly dissolving in its puddle of water, reducing its useful life. Not a good idea and it can be avoided.
(When you are a family of five, sharing one bathroom, ugly, soggy soap ends up being pushed to one side. I'm saving you from a photo of it, at this point!)
Soap needs to dry out in between uses, in order to extend its life. Lots of ingenious ways of achieving this, including special dishes and bottle tops to sit on. I'm going to suggest another way. Felted soap on a rope.
There are lots of reasons that felted soap works well.
Acts as a flannel and gentle exfoliator
Colourful
Natural material
Include scrappy bits of soap, that would otherwise be thrown away.
Allows the soap to dry out
Brilliant crafting activity to do with children of all ages (including teens)
Cleans up your hands as you make it (great after gardening)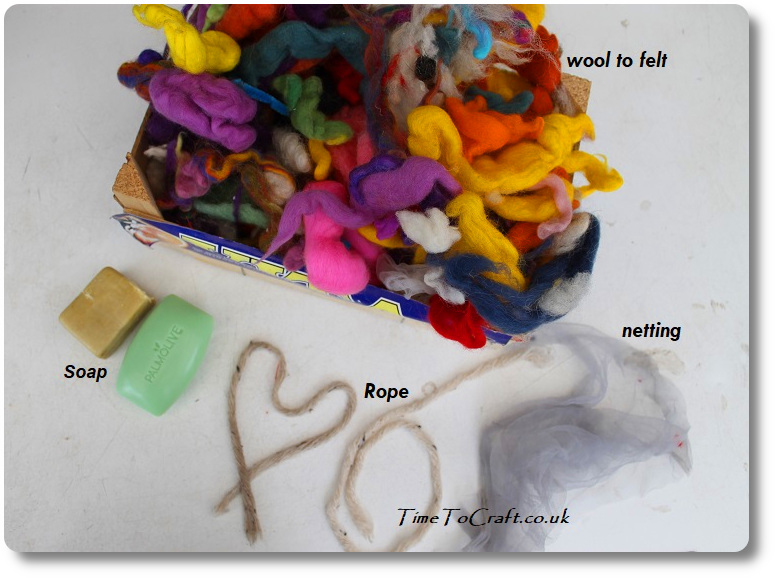 It is really easy to make. All you need is a bar of soap, wool roving, netting or pair of old tights, bit of rope and warm water. Wool roving is the fibre you get in felting kits. Felting wool, if you prefer. It is 100% wool, which felts when it's plunged in hand hot water, soap added and rubbed. Bit like when you put a wool jumper in a hot wash. It shrinks. Making it a tight fit around the soap and sealing it in. Lots of craft shops now stock felting fibre and there are also plenty of online sources too. Alternatively, make friends with a sheep farmer.
Now for the fun part.
How to make a felted soap on the rope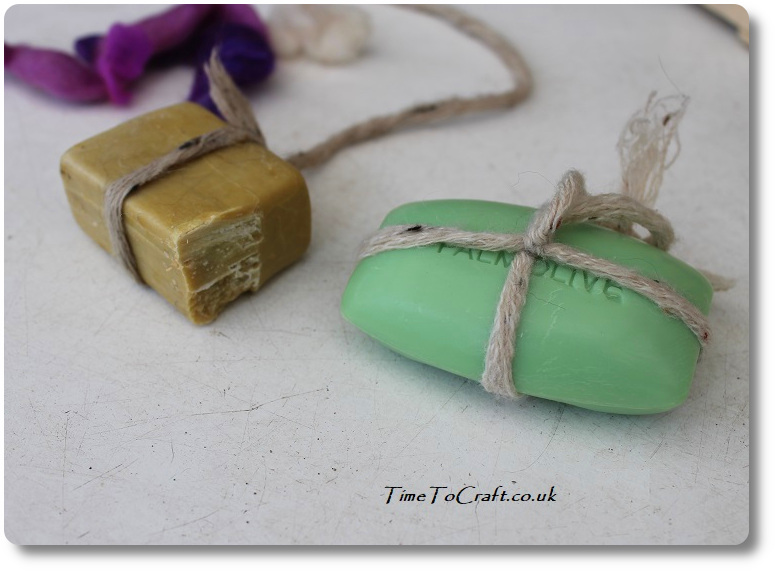 1. Tie the rope around the soap and secure with a knot. Leave a long tail for hanging up the finished soap.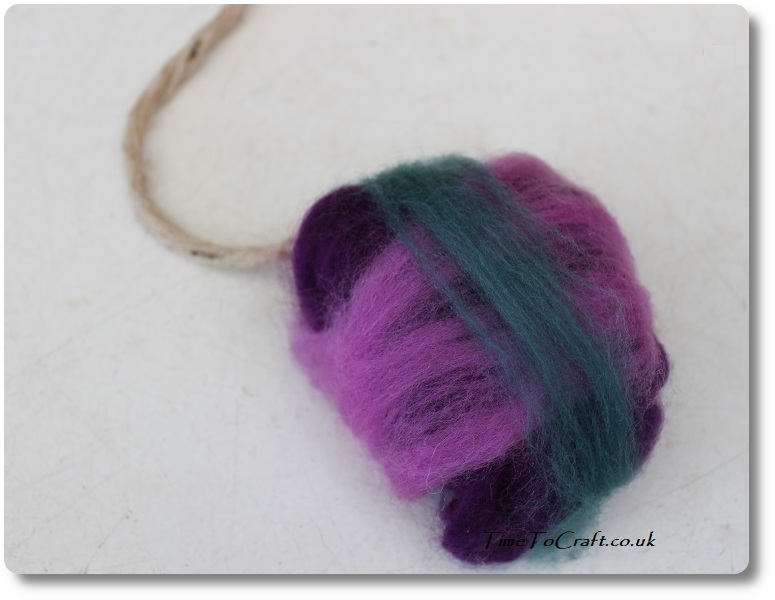 2. Take a length of the wool and tease it out into a long, wide, flat as a pancake strip. It should be wispy, like the teal strip above. The trick is to have lots of thin layers. If the layers are two thick, they will be harder to felt and you'll end up with ridges and gaps. At this stage, wispy is your friend!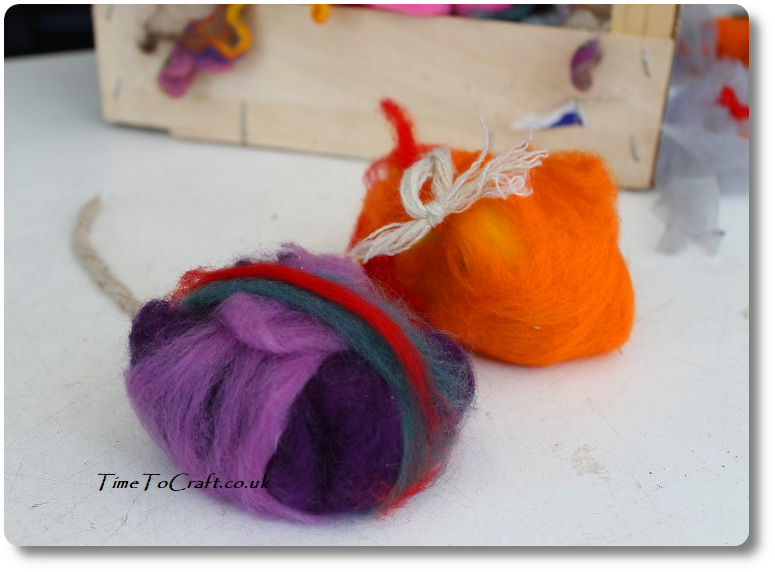 3. Wrap the wool around the soap, making sure the rope tail is not caught up. Keep adding more wool strips, in different directions each time, until the soap is covered and you can see no more soap. Add another two or more layers of wool to build up a thicker wool covering.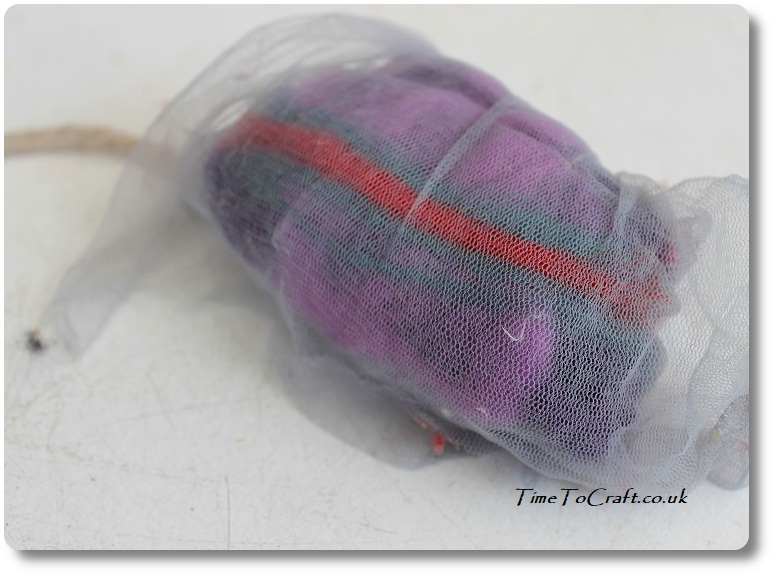 4. Wrap the wool covered soap with the netting. An easier option it to put it in the toe of a pair of old tights.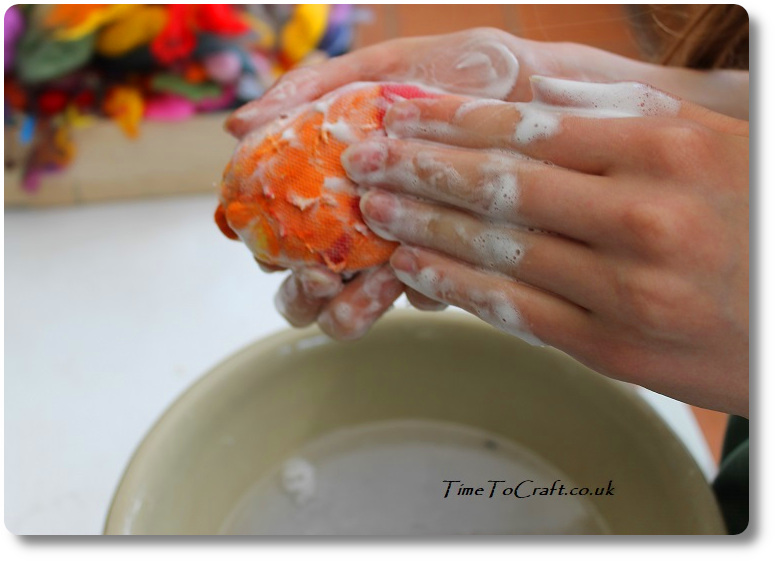 5. Briefly plunge the soap into a bowl of hand hot water and out again. Rub the wool covered soap gently in your hands. The wool will begin to felt, as the soap suds start to appear. Keep going. Allow 5 minutes. (previous child friendly soap felting activity) Test by removing part of the netting and pinching the surface. If the wool pulls away like a cobweb and doesn't look smoothly matted together, wrap the netting around again and rub the surface again.
6. Once it's felted, remove the netting completely and run under cold water to remove the suds on the surface.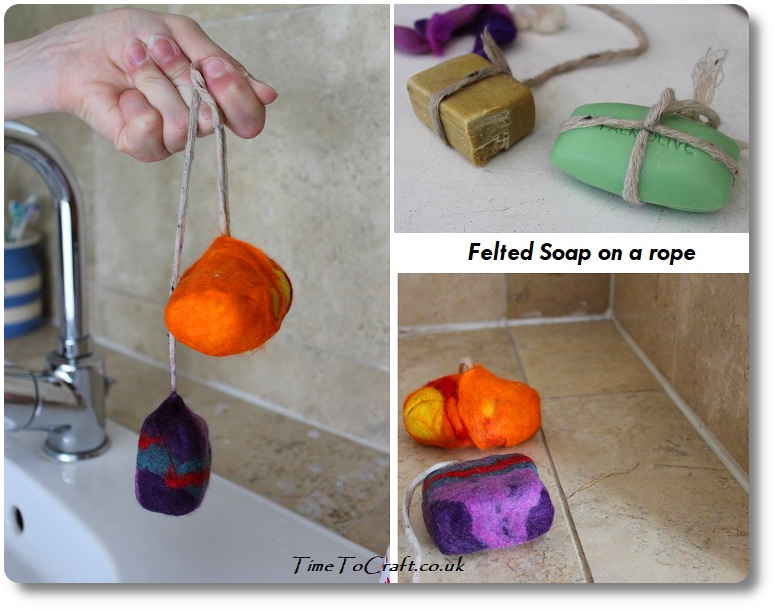 Your felted soap on the rope is ready to be hung up in the bathroom and used. Hanging it up will allow it to dry between uses. I've not tried it, but I'm sure felted soaps can be made using shampoo bars too. Once dry they can be stored away in a cupboard.
I love using felted soap. Every member of the family can have one. It cuts down on the mountain of wet flannels that grows in our bathroom. Once the soap is finished, either slice the felted wool open and add another soap (or ends of soap), or use the wool case for something else. It can be put in the compost heap once it is beyond all conceivable usefulness.
Middle teen and I made these two soaps this afternoon. She's happy to be cutting down on the plastic bottles in the bathroom , as much as I am. Can't wait to put them to use.
——–
Joining in with Rosie's Going Green linky. This month is Plastic Free July. I'd love to know if you are joining in and any tips you have.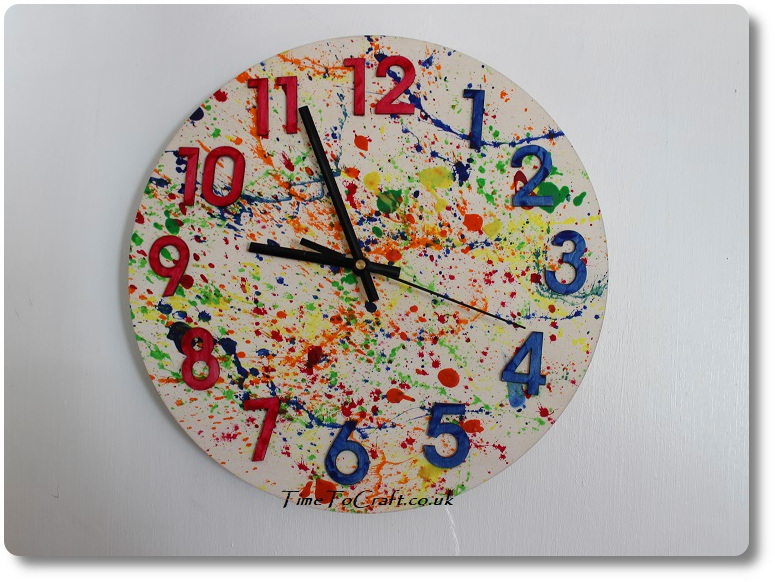 "Comparison is the thief of joy"
If you have a table of children crafting side by side, one of two things is likely to happen. Either they will inspire each other or it falls to bits, with one child slipping from their chair and declaring they "can't do it".
Cue crumpled up paper falling to floor.
It can all change in a split second. One moment they are chattering. Encouraging each other. Next pencils are downed. A glance at the work next to them, may be all it takes. The power of comparison is tangible.
Not an unfamiliar event for the youngest of the family. Sigh.
Being a youngest child, I can empathise with my last born. Somehow you forget that older siblings have several years more practise. Even then, everyone's journey is different. The older ones probably chose and lead the project. With less years under your belt, you also probably don't fully appreciate that we are all individuals and have our own style.
It can be tough.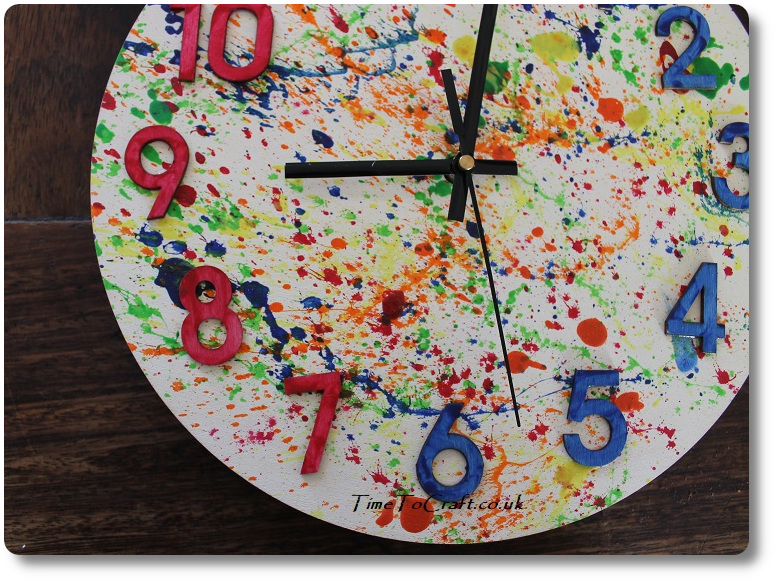 This summer, I've set up a few art and craft projects that give him a chance to succeed. No right or wrong. No comparisons. Working on his own style.
He's had the clock movement for a couple of years, but couldn't settle on a clock face. We found a basic wooden one in Hobby Craft. He loves street art and comic style. I suggested keeping it simple would keep it on the wall for longer. He pointed out that he could always change it later. I like his way of thinking.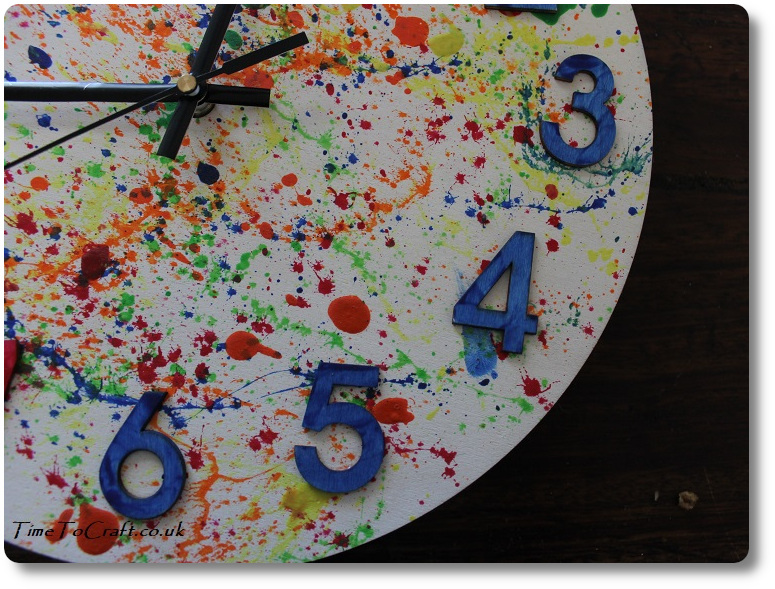 So he went for splatter paint. Boy, did he have fun. Our front path was speckled with colourful paints for days after he finished.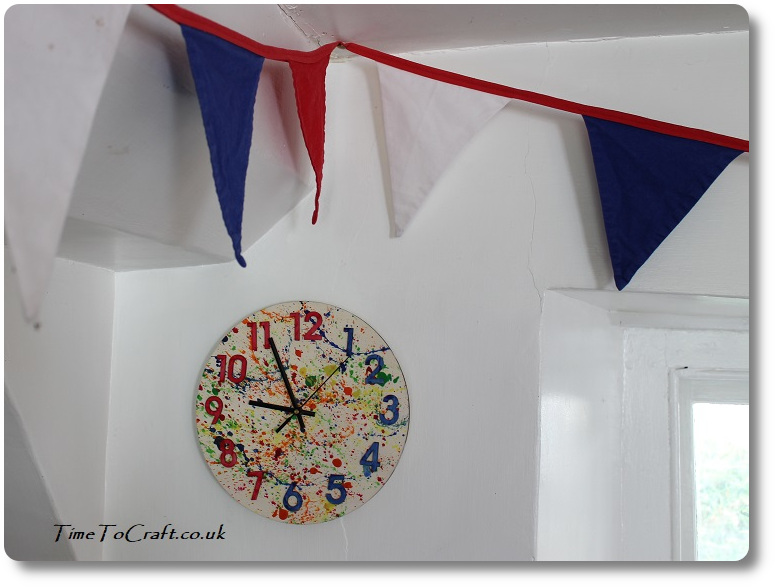 Is he happy with the results? You bet he is. He did his own thing and succeeded. His clock will hang on his bedroom wall for all to admire, and the ticks of the second hand will be a constant reminder to be himself.
Am I happy? Yes. The project was finished. That on its own is a major success. He's pleased to display it too. Not a crumpled paper moment. My heart sings. For one moment at least, I'm riding the parenting wave.
(Cue Beach Boy sound track, and sunset)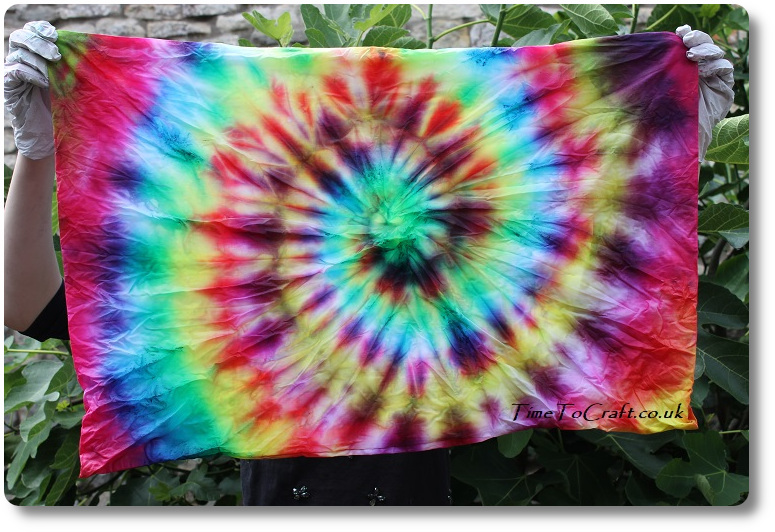 Dear summer 2018,
I just wanted to let you know that the sunshine and warm weather, you've sent our way this year, has been awesome. We've enjoyed it. Made the most of it. Drunk it up like a bumble bee in spring. No weekends spent mowing the grass. No thought of bringing jumpers when we venture out. The wet washing drying on the line within an hour. Eating alfresco and late evenings in the garden. Lots of outside time.
I'll forgive the fact that our salad garden was baked solid and not much grew, except turnips and lettuce. The green house has made up for it. (Anyone for a cucumber?) I'll even put aside the fact that you chose the one evening we attended an outdoor theatre, to summon up a sustained downpour. I may never be able to watch Oscar Wilde again without thinking of raindrops on umbrellas.
No. Seriously. It's OK. I'm over it.
Overall, we have been hugely blessed. Blue sky and sun. There is a big part of me that wants to capture that feeling. Bring it out when the first frosts bites and I most need it.
In an effort to bottle some of that sunshine, I've made strawberry jam, and have a vat of apple and mint jelly brewing as I type. We've nimbly crafted lavender wands to put among clothes in our drawers, to summon up the scent of summer, as woolly jumpers are pulled out to wear midwinter.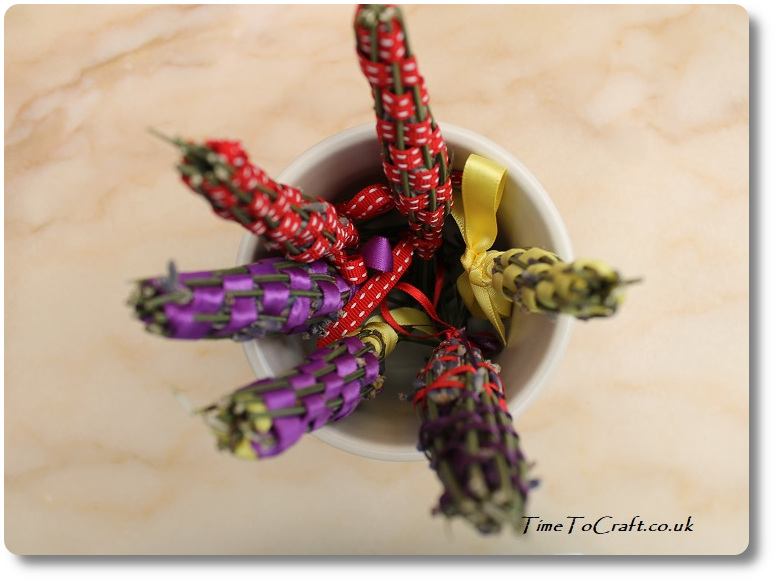 Wonderful, colourful ribbons.  I'll be transported straight back to sitting by the lavender with my two girls, weaving and twisting the stems in place. (how to here) Watching a hummingbird hawk moth visiting the flowers waiting to be picked.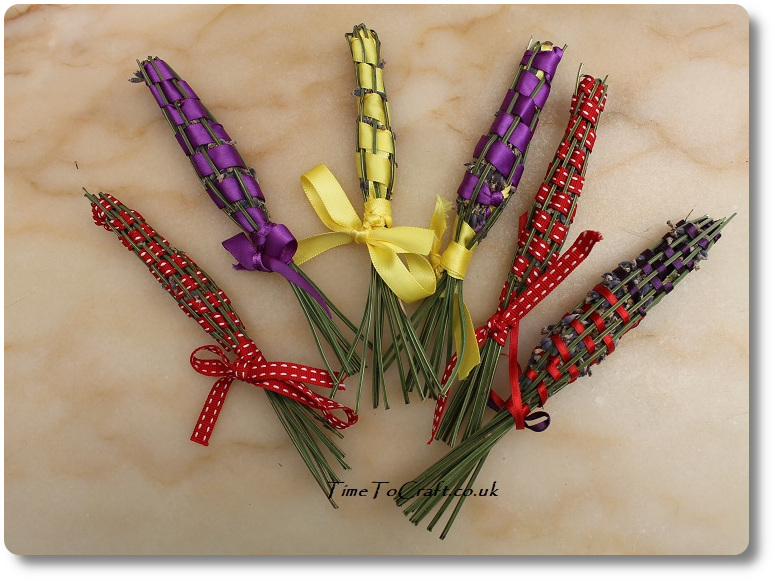 Good memories.
But, hands down, my favourite summer project, this year, has to be the tie dye bedlinen. I've had this one waiting in the wings for a few years. Looking for a summer that's not too wet, because this project was always going to be big and messy. Not a kitchen activity. Oh, no. Has to be outside.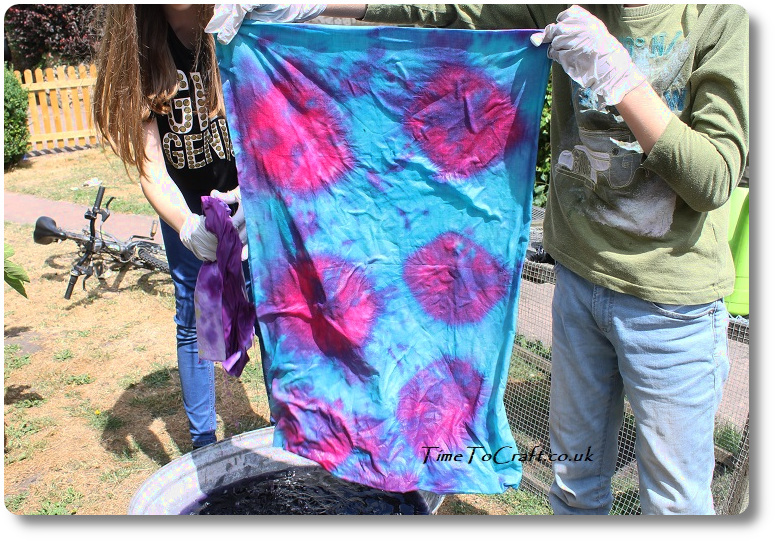 Although, I do usually count on the rain washing away the inevitable spilt dye, that runs off on to the lawn. While the rest of the grass in our garden was crunchy brown, this year, we did have one small corner that looked like a rainbow had laid down to rest. For weeks.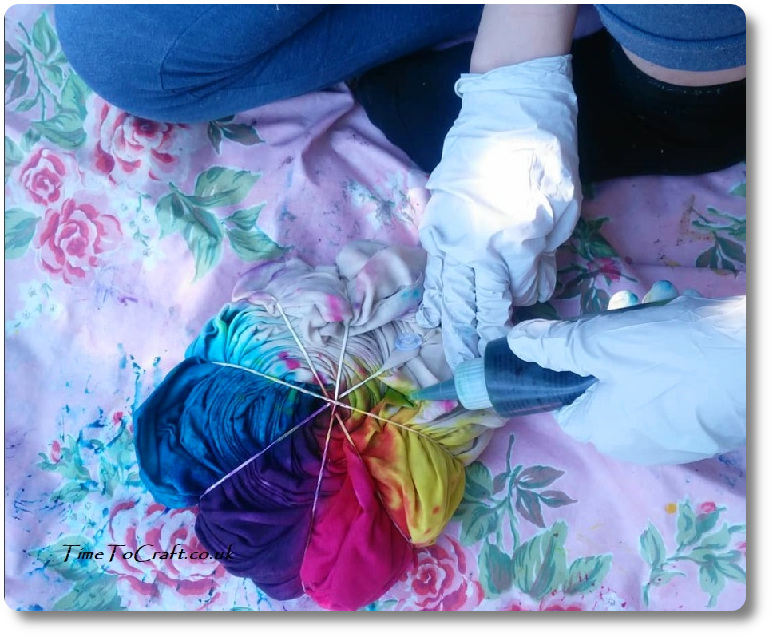 So three duvets and three pillowcases are now summer coloured. We bought more dye to top up the colour for the crumple style duvets, meaning we could dye three pillowcases, one bag and a pair of socks, at the same time.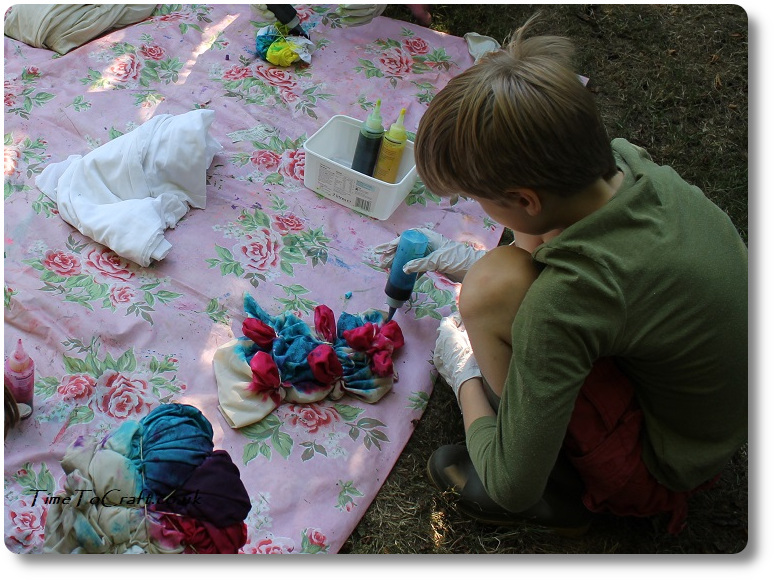 It would be true to say that we are well and truly over the urge to tie dye for a while, at least. Yep. No desire at all to dye anything. I'm not even sure we have anything left to dye.
It was worth it. They did have fun. They innovated and problem solved as they went along. The bedlinen is now on their beds. Boldly declaring that summer is being observed in this home. Some of the vibrance washed out at the rinsing stage, but it doesn't seem to matter. Enough sunshine has been captured.
Thank you, summer 2018. You have a few more weeks to run yet, but already you have proved to be a vintage year and we've captured it, not only in memories and photos, but duvet covers and pillowcases too.
Your forever friend
Cheryl
p.s. I'll be bookmarking this post. Once the jam and jelly have been eaten, and the duvet covers swapped for a winter theme, there will be days that I'll need a top up of colour and sunshine in my life. For sure.
Photos
There have been cases when people lifted my photos and words, and used them without credit to me or asking permission first. Using them for their own commercial gain. I have now added a level of security to deter people from doing this. Apologies to people who do play nicely. If you would like to use any of my photos, please contact me.
Copyright notice:
All my words and photos are copyrighted to me. They cannot be used for commercial benefit by anyone else. If you would like to use any of them, then please ask me first and don't just take. Written permission only. Don't pass my words, photos or ideas off as your own. It's not nice.
Cookie Policy
Our web pages do not use cookies however this website uses Google Analytics, a web analytics service provided by Google, Inc. Google Analytics uses cookies to help us analyse how people use our site. The use of cookies by Google Analytics is subject to change.