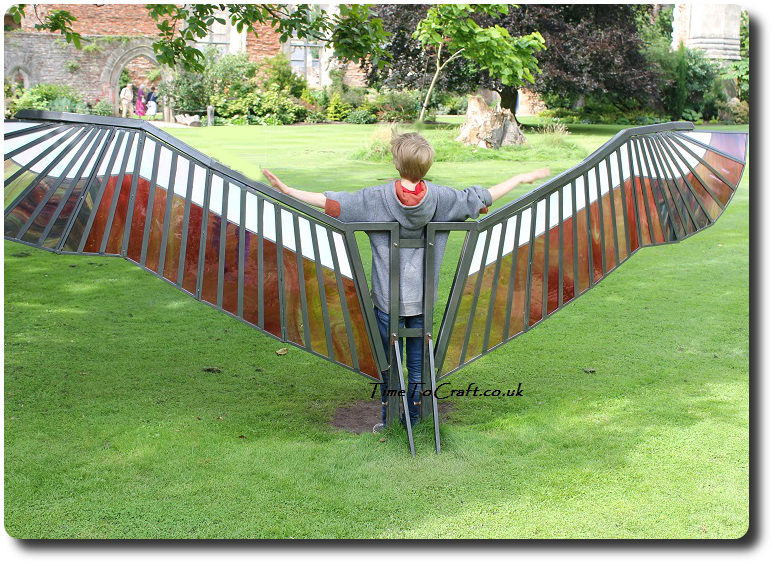 I have a crafting wish list. The crafts that I'd love to try. Stained glass is high up there. I'll start small. Maybe a sun-catcher. Building up to a bigger piece. Maybe.
These wings are in the garden at the Bishop's Palace, Wells, from our trip this week to see the Dragon Lair.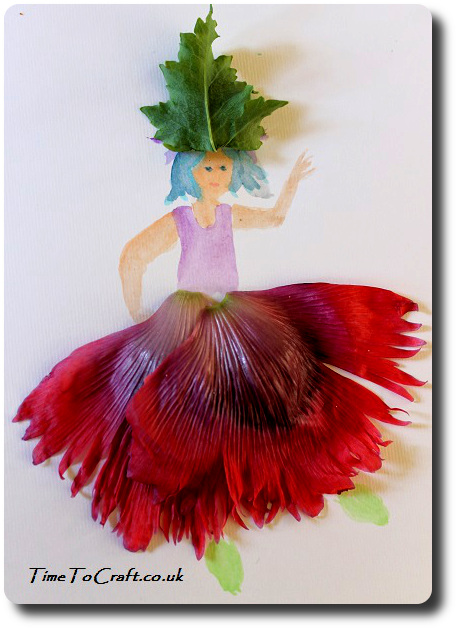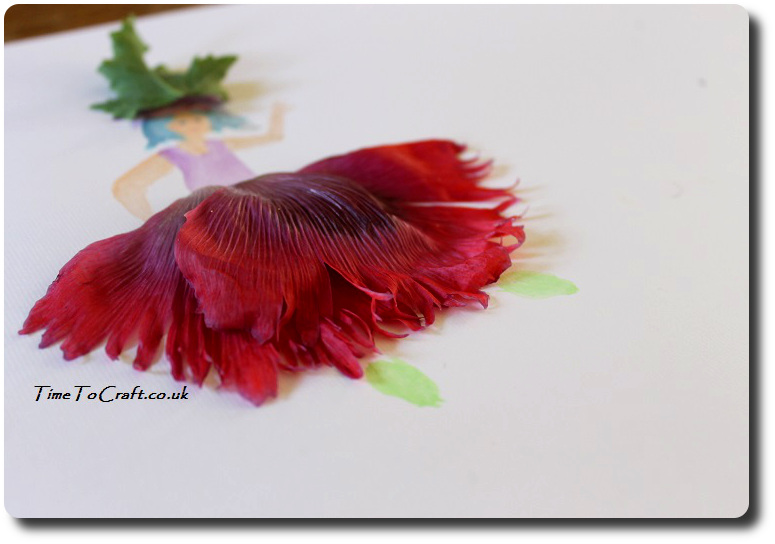 First poppy flower opened yesterday in our garden. A dance of joy. Everyone dragged out to admire.
First petal fell today. Oh. Too soon….
Sigh.
There is always a silver lining. Just a question of looking.
Like the arrival of a poppy flower fairy. Must be the first of the year.
Ha
pp
y

S
o

l
s
ti
ce!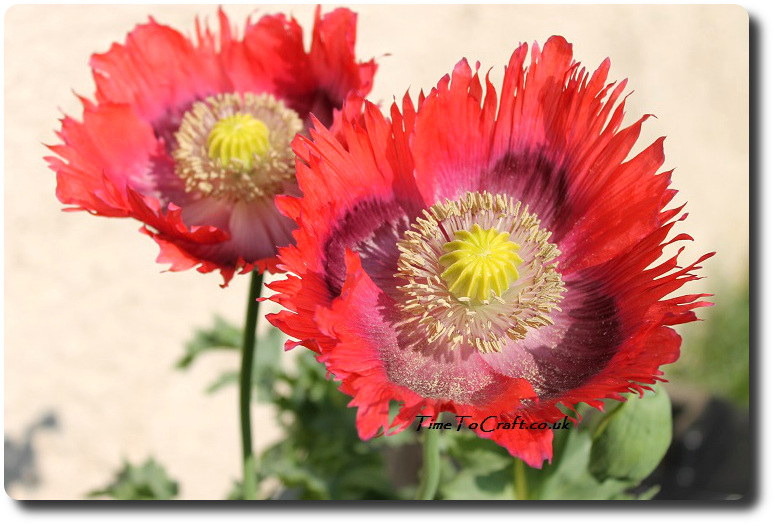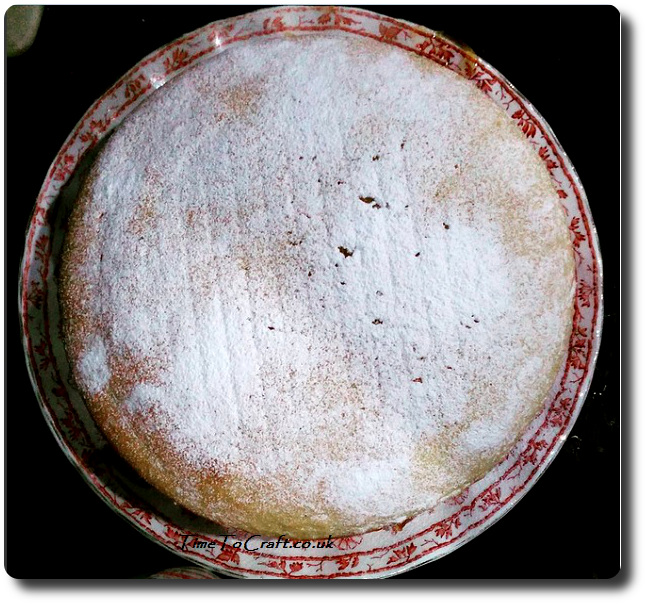 The frost has gone and replaced by rain. Not heavy but enough for me to change my dog walking route and opt for a quiet weekend. I'm not keen on mud season. I seem to spend too much time trying to keep mud out of the house, only to start again the next day. One day, I will just give up, throw seeds at it and see what plants we have growing in the house by summer. Might be quite interesting. Peppers and tomatoes growing in easy reach for my salad preparation.
My theory is Continue reading →
Photos
There have been cases when people lifted my photos and words, and used them without credit to me or asking permission first. Using them for their own commercial gain. I have now added a level of security to deter people from doing this. Apologies to people who do play nicely. If you would like to use any of my photos, please contact me.
Copyright notice:
All my words and photos are copyrighted to me. They cannot be used for commercial benefit by anyone else. If you would like to use any of them, then please ask me first and don't just take. Written permission only. Don't pass my words, photos or ideas off as your own. It's not nice.
Cookie Policy
Our web pages do not use cookies however this website uses Google Analytics, a web analytics service provided by Google, Inc. Google Analytics uses cookies to help us analyse how people use our site. The use of cookies by Google Analytics is subject to change.