Last week of term. Phew. It feels like we are squeezing everything into it.
The Teen for one is chasing forms for her DofE, and also work experience, ready for after the break. Qualifying to go on to the next stages. I think it's been an eye opener for her. There is no let up with homework. She is discovering that each teacher seems to believe that their subject is the only one on her timetable. A concept most students will probably sympathesize with. I found her up at 6 this morning finishing her art, that she was working on the night before.
I've been squeezing in time to work on my new summer dress. I've broken the process down into elephant bites. Doing one bite every evening.
(collar and both sleeves are now attached.)
The bodice is complete, except for buttons and buttonholes. I'm loving the fabric. So soft. I've tried  it on a few times to check the fitting and I've not had to squeeze into it. A good thing for a garment intended for summer days.
I've squeezed in time to plant the sweetcorn and half of the squash plants. I'm using the three sister planting method again – sweetcorn, squash and bean. They did really well last year. I have noticed that I can plant the sweetcorn slightly closer using this method and the deep bed. I've squeezed 72 sweetcorns in, which even I am thinking may be over the top.
I may yet be dressing the children in dungarees and straw hats, ready to man the stall at the end of our drive.
Salad beds are doing well. Spotted the beetroot coming up that I planted just over a week ago. During the day, I grab five minutes and a cup of elderflower tea, to hand weed an area. Amazing how much I can clear in that time.
When next door's builders moved my compost bins, they must have muddled up the composts. As a result, I now have a sea of tomato plants making a bid to take over one of the salad beds. Seeds from my passata making last year. I've never seen so many tomato seedlings. I can't squeeze them in, so back to the compost for them.
Along with our resident slow worms. To be admired for their slug eating habit.
I did notice another slug eating friend in among the squash plants. When I planted the spaghetti squash, I sunk the empty pots into the ground beside each plant. Makes it easier to drench the plants, without wasting the water.  As I poured water into one pot, last night, a toad popped up. Squeezing through the drainage holes in the bottom. It swam around in the water for a bit, until the water drained through and then it squeezed back down through the holes. Not a bad place for a toad to make its home, I think.
We have a lot of toads in our garden.
And slow worms, which are not really slow.
My theme this week has turned out to be squeeze. With the horrendous attack in Manchester this week, I've found myself hugging the children even more. We both have. I don't think they minded the extra squeezing. Just want to hold them that little bit closer.
Now to squeeze in the rest of my work before end of school and half term begins!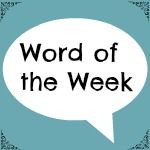 (snail crossing finishing line)
When all said and done, my family are good sports. There is an understanding that when I offer to sew or knit them something, they won't be able to call it truly theirs. Not until they've modelled said article for at least a hundred a few photos.
It's part of the deal.
My latest sewing project has taken a few months. Not due to the complexity, but other activities, and life in general, have shouted louder. Progress has been snail pace. I'm there now. Like my shelled friend above, the finishing line has been crossed.
Fortunately, my husband is a patient man. Some where back in the decades that we've been together, he decided that my indonesian chicken and ability to make comfy pyjamas, were worth waiting for. It may take time for me to get round to either, but eventually, the day cycles round again. Never on the same day. That would be a wish too far.
I'm not sure I can say much more about this pair of pyjamas than I've said for the blue version or the polar bear ones. Although I did remember to cut the legs so the pattern matches this time. Unlike the blue pair.
McCalls 4244. Four pieces of fabric make up the legs and four pieces for the pockets. I used french seams, to hide the raw edges and to avoid a rigid seam. Both potentially uncomfortable as you try to drift off.
The fabric was from our local craft shop. Soft, but liable to fray. Costing it out, I still believe it's cheaper to make than hunt for similar in the shops. Sometimes a sewing pattern can't be improved on.
I have to include this photo. I was snapping these as my multi-tasking model made breakfast. The children couldn't resist adding comments. They decided this one made him look like Dr Who starting to regenerate. What can I say? I have a household of Whovians.
Trousers done. Let's not dwell on the time it's taken. They are all yours now, husband of mine. Indonesian chicken? Maybe. Sometime soon. Oh you know. Best not to hurry these things.
Photos
There have been cases when people lifted my photos and words, and used them without credit to me or asking permission first. Using them for their own commercial gain. I have now added a level of security to deter people from doing this. Apologies to people who do play nicely. If you would like to use any of my photos, please contact me.
Copyright notice:
All my words and photos are copyrighted to me. They cannot be used for commercial benefit by anyone else. If you would like to use any of them, then please ask me first and don't just take. Written permission only. Don't pass my words, photos or ideas off as your own. It's not nice.