Dear Daughter
I've chosen to make the Buzzard's Roost block from the Farmer's Wife Quilt book and tech usage for your letter, this time. For some reason, this quilt block wasn't on my original list of blocks to-do. It jumped out at me, while I was flicking through the book, a few weeks ago.
I have to admit, I can't fathom why this is a buzzard's roost. Our local buzzards love roosting in the oak trees out the back. Usually one to a branch. To me this blocks seems to suggest that the birds sit in a square facing each other. Maybe I'm looking at this the wrong way. I know US buzzards are different to ours, so maybe it's lost in the translation. Continue reading →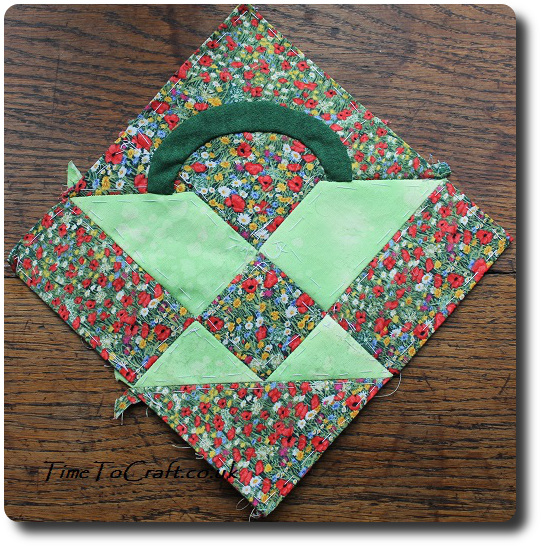 Dear Daughter
It has been a while. I have written a few letters in the meantime, but somehow, they've not made it to my blog. These may make it into an appendix one day. Or maybe even an e-book containing the missing blocks.
The good news is that, not only do I have a new block for your Dear Daughter quilt, but I have found a subject for a letter suitable for publishing. The bad news is that it's about your room. Oh yes. To be honest, I'm not sure of the state of the rest of your room as I'm too busy looking down, for fear of either tripping up or breaking something under foot. As you know, we have nicknamed your bedroom floor as the"Floordrobe".
It may be that the entire contents of your room is on the floor, so possibly you do have an exceedingly tidy room. Other than your floor, of course. I just don't know. Every now and then, I do make a laundry grab. I return these clothes, clean and folded, just inside your door. I hope you are finding them. I can't check, as I have to look down while completing this repatriation manoeurve.
During a recent laundry grab, I made an interesting discovery. A whole colony of little beings had set up a new society under one of your discarded jumpers….ok not really, but would you know?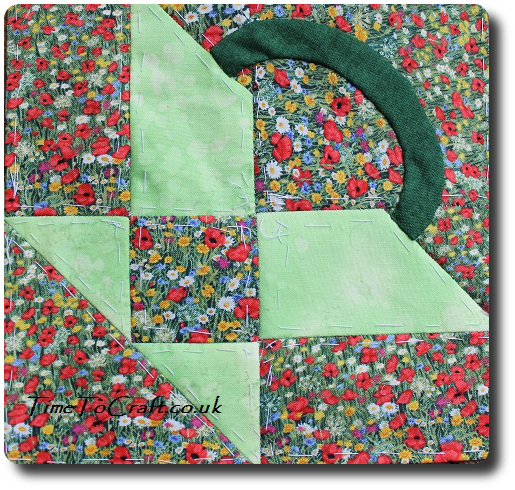 I think it's time for a list.
1. Go through your drawers, wardrobe and floordrobe and find anything that you can no longer wear. Pass to me.
2. With all the space in your drawers and wardrobe – notice I am not including your floordrobe in this part – fold up or hang up any clothes left in your floordrobe. If dirty, and only if, then put in the laundry basket. (I will leave a photo of the laundry basket, and map of directions for your use. Please find pinned to your door)
3. Note: previously described folded clothes in clean laundry piles can be put straight in drawers or hung up in wardrobe. This is my gift to you.
4. Books and any other objects should be removed from floordrobe (and under bed). Put away as much as you can. The rest should be put neatly into piles, or provided bin. Please make sure the piles are unlikely to topple over. I'll then have a better idea of how much extra storage space you need.
5. Your new mantra: If you don't need it, don't love it or it's broken, then pass to me. (Younger siblings are exempt from this rule. You're stuck with them.)
6. Once done, look around and smile. It's a good feeling isn't it?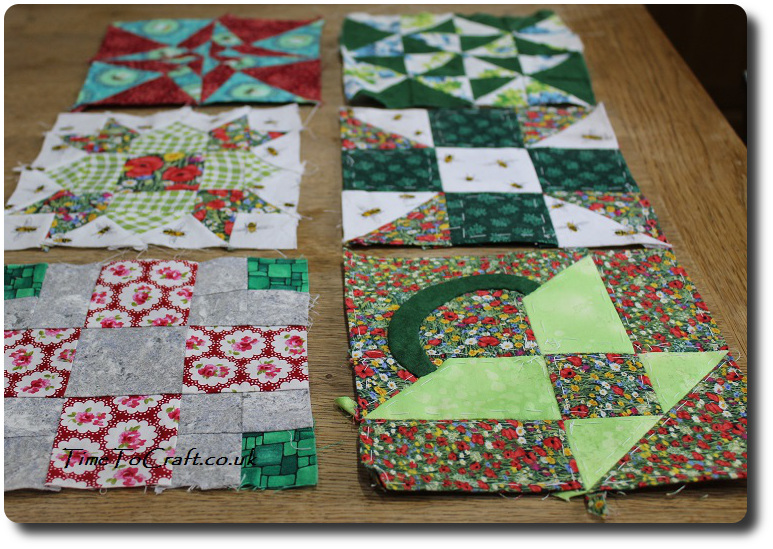 If none of this is inspiring you then, I do have one last suggestion. If you tidy up, you may indeed find a new society of tiny beings living in your room. You could then study them, write an academic paper about their customs and lifestyles, and become a world famous anthropologist and authority on this previously undiscovered species.
Just saying.
As ever
your loving mother.
P.S. I am so glad that I have no need to photograph your room for this letter. Custom dictates that I show the appropriate Dear Daughter quilt block instead. This block is called basket. Storage and basket go together so very well! The poppy fabric is from the leftover fabric, mere scraps as it happens, from the poppy tunic I made you.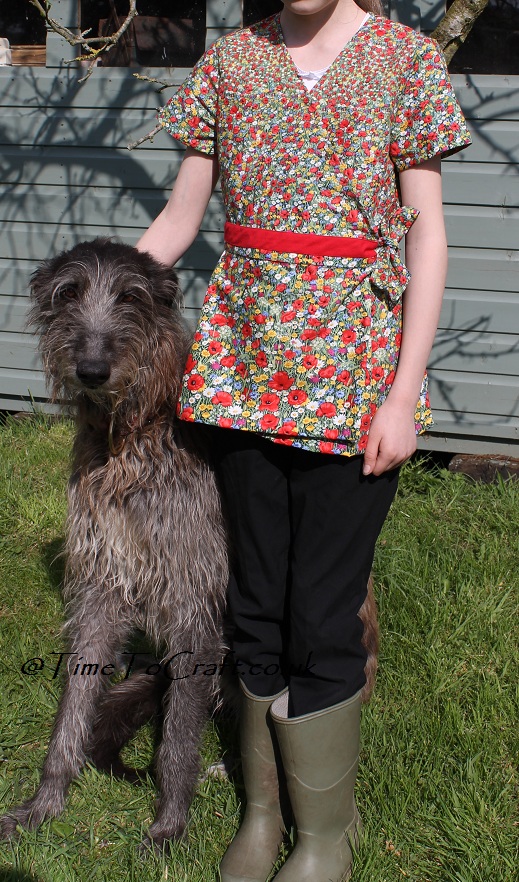 (The joy of a dog. They love you, whatever the state of your bedroom.)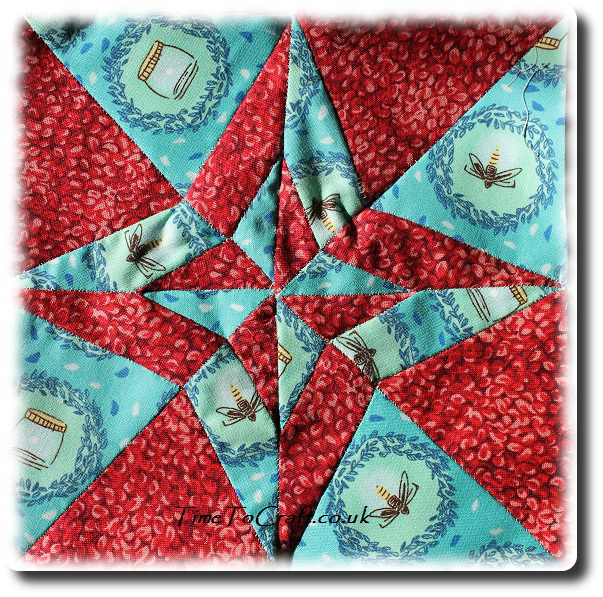 (only half the paper templates removed. Causing some wrinkles!)

Dear Daughter
I have created another patchwork block for your Dear Daughter Quilt. Something very satisfying about adding it to my pile of completed pieces. All waiting to be sewn together.
I very nearly abandoned this project. It would've been easy to take the blocks and made a cushion cover. Calling it a day on the rest, but I know I would've been reminded of my lack of perseverance every time I saw it.
You won't be surprised that persevering is the subject of my next letter to you. A topic that often comes up. I hear you say that you just want to give up on something. Occasionally, I can see why and understand that it is a real choice, but most of the time it is a knee felt reaction to an obstacle. I live in hope that I can tell one from the other.
In this letter, I'd like to give you some pointers so you too can differentiate.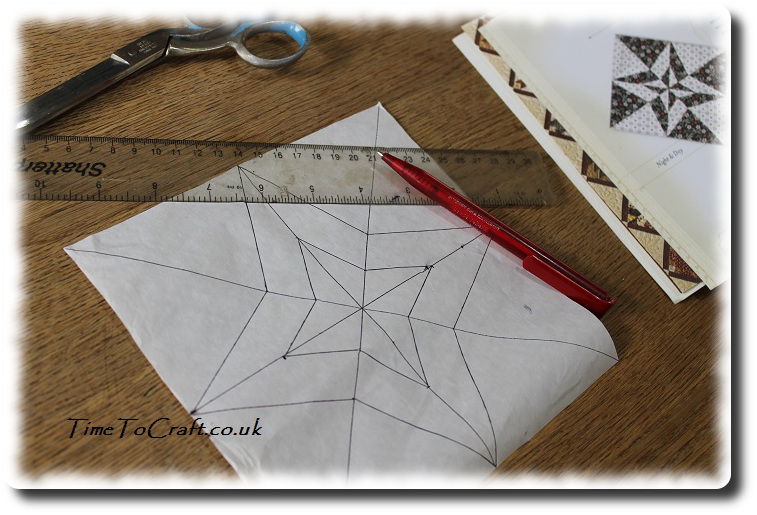 Forgetting the dream.
At the start of a project, the final objective is often as clear as a picture, and exciting. The very thought of achieving it is all the energy you need to make a start and dream plan. As time goes by, and the work is put in, the picture begins to fade. As does the enthusiasm. We've all been there.
It is the time it takes, that's often the killer. The solution is to break a long project down into smaller goals. The end result may fade in and out of focus, but the next milestones should be clear.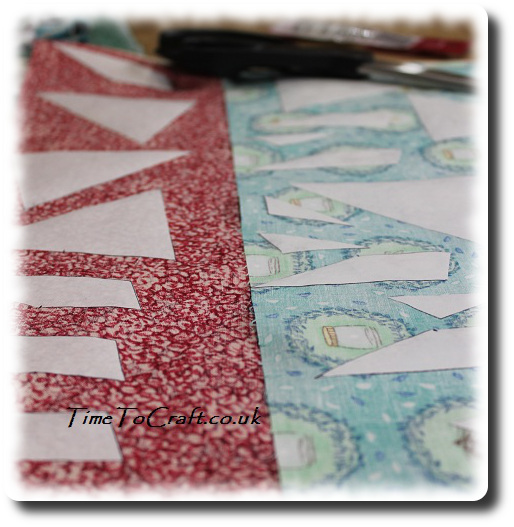 (Tip: using freezer paper makes precise fussy cutting in patchwork really easy.)
"Everyone else is better at this than me."
Maybe some people are better. Maybe some like to think they're the cream cheese on the subject, but one thing I can guarantee is, that not everyone's better at it than you. There are plenty who start and never finish. Don't forget, everyone is travelling along a path and have their doubts and encounter obstacles at some point. Who is to say that you won't overtake them, through your own determination?
A good question may be, why? Why are they better at this than you? Do they work at it more? Did they start before you? Do they have an unfair advantage? You're a smart cookie. I know, I say that every time, but once you have figured out how they do it, maybe you too could do the same. In the long run, you're not in competition with them. Don't compare yourself with them, but learn from them. The only person you need to compete with, is you.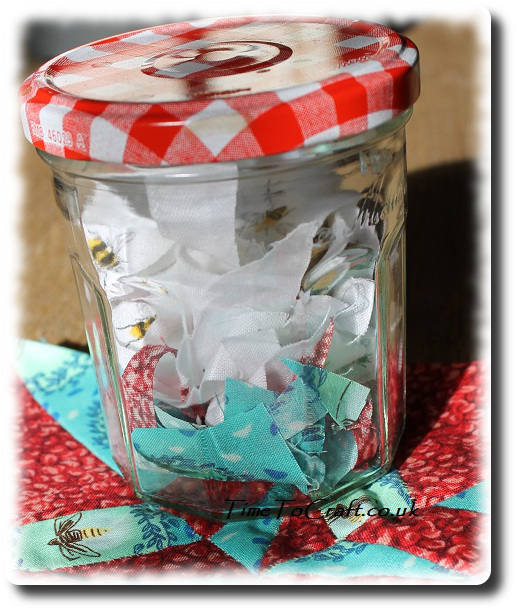 (saving tiny off-cuts from fabric in a jar, for another fun project I have in mind.)
Other people's attitudes
Everyone is entitled to an opinion. Let's face it. We all have likes and dislikes. The problem comes, when our opinion puts others off for no good reason.
"Opinion: what you think of something: a belief or judgement" – Oxford Primary Dictionary
If it doesn't effect them, then their opinion is nothing more than an opinion. No two ways about it. If you like something, that is up to you. So long as it doesn't hurt anyone, including yourself, then why should someone's opinion stop you? A good question at this point is to wonder why they choose to share their opinion? Are they jealous, scared or showing off? I'll be returning to this one in another letter.
(In the meantime, I might suggest that you don't choose to share a project with them. For example, if they don't like singing, then you practising in the same room as them is going to end badly!)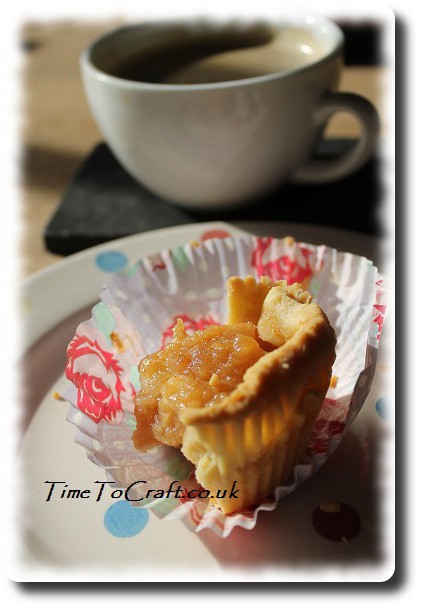 The smell of success!
I cannot begin to tell you how good it feels to succeed. Fortunately, you have succeeded in so many areas, that you know how good it feels. When I find my enthusiasm wavering and the hint of giving up, I remind myself why I'm doing it in the first place. I imagine what it will be like once I've reached my goal. I visualize it, so well, I can almost taste it!
Don't give up, unless you really mean to. Take a moment, or more, to decide.
As always
your loving mother
Photos
There have been cases when people lifted my photos and words, and used them without credit to me or asking permission first. Using them for their own commercial gain. I have now added a level of security to deter people from doing this. Apologies to people who do play nicely. If you would like to use any of my photos, please contact me.
Copyright notice:
All my words and photos are copyrighted to me. They cannot be used for commercial benefit by anyone else. If you would like to use any of them, then please ask me first and don't just take. Written permission only. Don't pass my words, photos or ideas off as your own. It's not nice.
Cookie Policy
Our web pages do not use cookies however this website uses Google Analytics, a web analytics service provided by Google, Inc. Google Analytics uses cookies to help us analyse how people use our site. The use of cookies by Google Analytics is subject to change.