How can it be the start of seed planting time again? Admittedly, January is more about planning than committing seeds to soil. Unless it's a tomato seed, then, let's face it, that's fair game.
I love gardening. It's something I'm passionate about handing on to my children. When they leave home, I want them to have the skills to grow their own food. It is a life skill
Good news is, that after 17 years of gardening with my children, I think I've picked up a few tricks to ignite their enthusiasm and keep them coming back for more each year. Both teenagers and my tween will join in.
Here are my tips:
 Start now
It doesn't matter how old or young they are, or the season, jump on in and start gardening, with your children. There is always something you can grow or prepare. No garden, no problem. Contact your local council and apply for an allotment. Or else, use containers. It doesn't have to be expensive either. They could be tins or pots out of your recycling bin. A packet of seeds from the supermarket. Given the right conditions, seeds will grow. Start small and build it up.
Make a list
Make a list of the vegetables, salads and fruit you like to eat and flowers to enjoy. Cross out the ones which are not practical. Each January, we sit round the table together and make our list. I also bring out a few cookery books for inspiration. This was an absolute game changer. Courgettes, once banned, are now (almost) top of the list, thanks to a favourite recipe we found.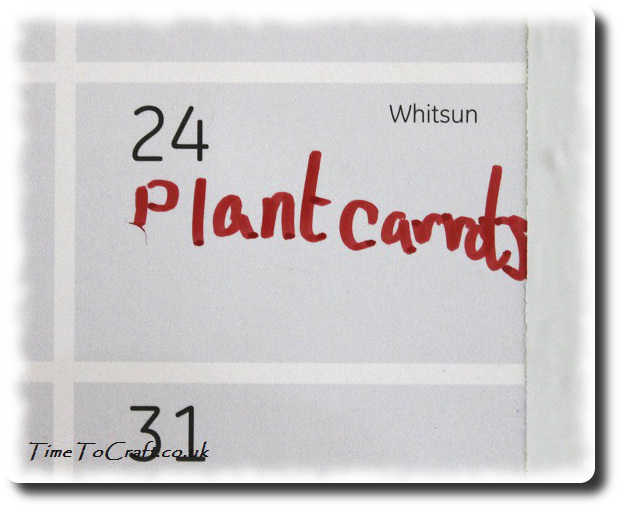 Make your annual plan
We found that a garden journal works for us. Double page spread for each month. First page includes all the jobs for that month, including what to sow. Second page is for notes. Children love turning over the new page, each month.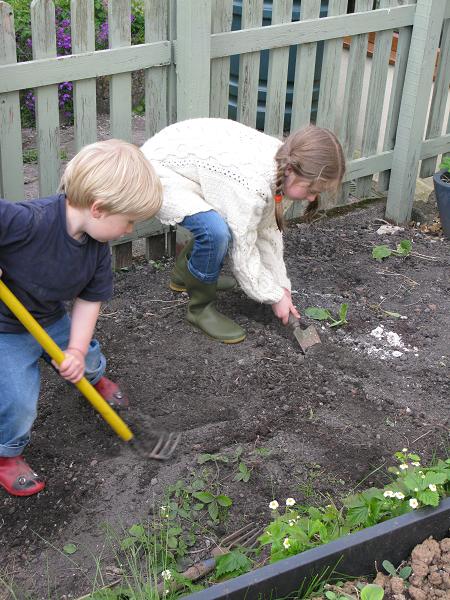 Take photos
This one is a winner. My children love seeing photos of themselves. Sharing photos of them gardening in the previous years, helps to inspire them. They remember the fun. They remember the rewards.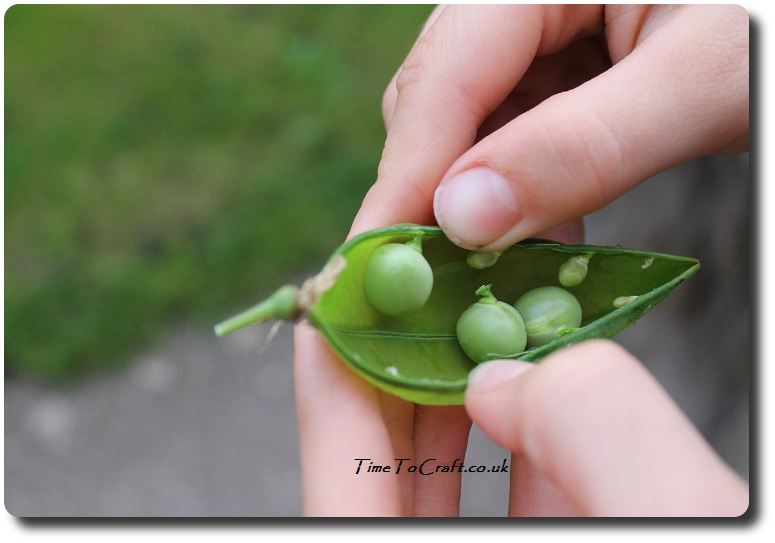 Give them their own patch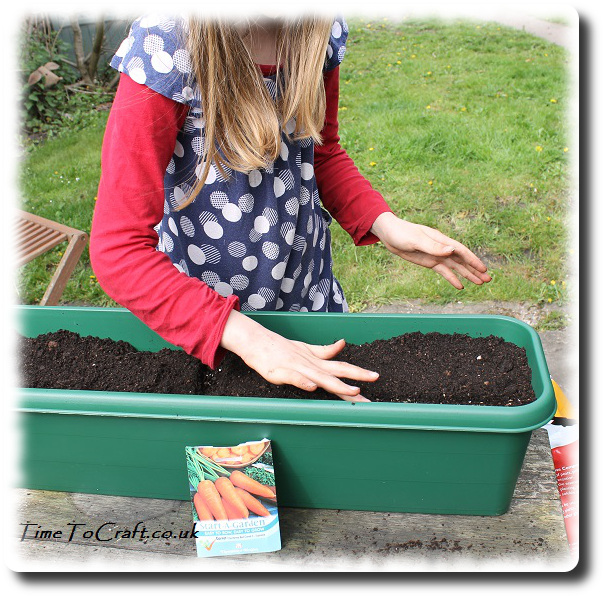 As soon as they start asking for a patch of their own, make it happen. One year, they each had a long trough that they could plant whatever they liked. It was a big success. The next year, I gave them a bigger area. There is nothing like sitting round the lunch table knowing everyone is eating the carrots you grew.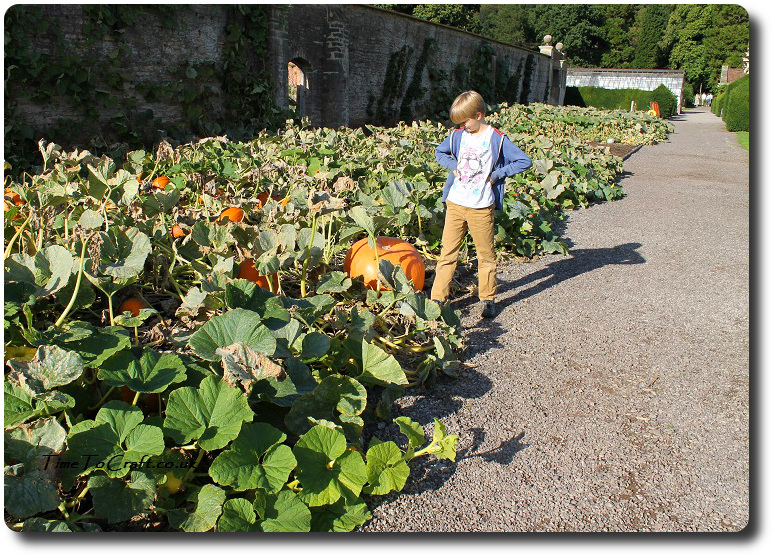 Visit other kitchen gardens
I'll admit, this one surprised me. I thought I was dragging them around the gardens, but turns out, they were picking up ideas too. Lots of "we can do this", as we weaved our way through the neatly laid out patches of veg. They have fallen in love with flowers and different varieties of vegetables on these visits, as well as clever ideas.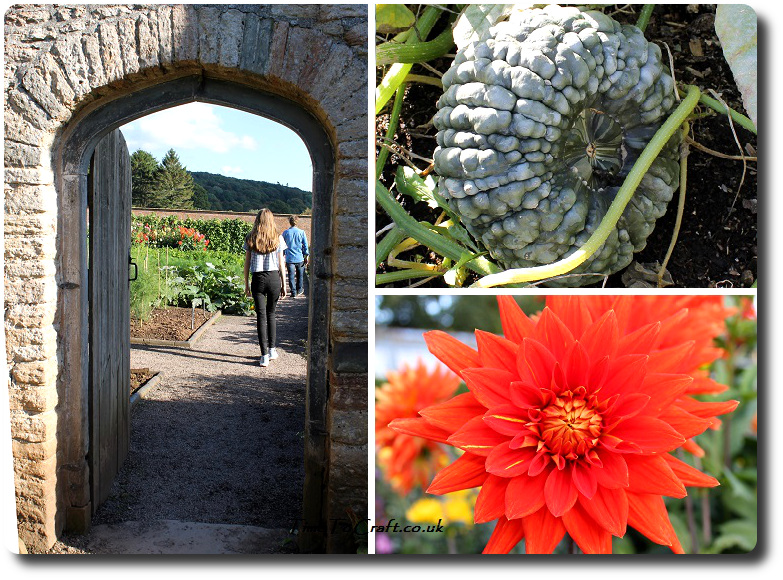 Fun projects
There are so many fun projects to ignite their interest in gardening. We've grown seeds in little bags and jars, built runner bean houses and had our own pumpkin competition. They've named seeds and cared for them. As they've grown older, they've searched our varieties they like and enjoyed cooking with them. So many project ideas out there to suit all ages.
Praise
Let them know that you appreciate their efforts and gardening with you. It sounds simple, but it's as good as an invite to join you next time. There will be failures, but that's how all gardeners learn. That's how we all learn.
Time to talk
This isn't so much a tip, but an observation. Just as teens are more likely to open up when you are driving them somewhere or on a walk, I find that they often choose to join me as I'm weeding the sweetcorn. I learn more about their day at school, than if I'd sat them down and fired questions relentlessly, as soon as they walk through the door. It is often one to one time, where the gardening acts as a safe spot to share a problem.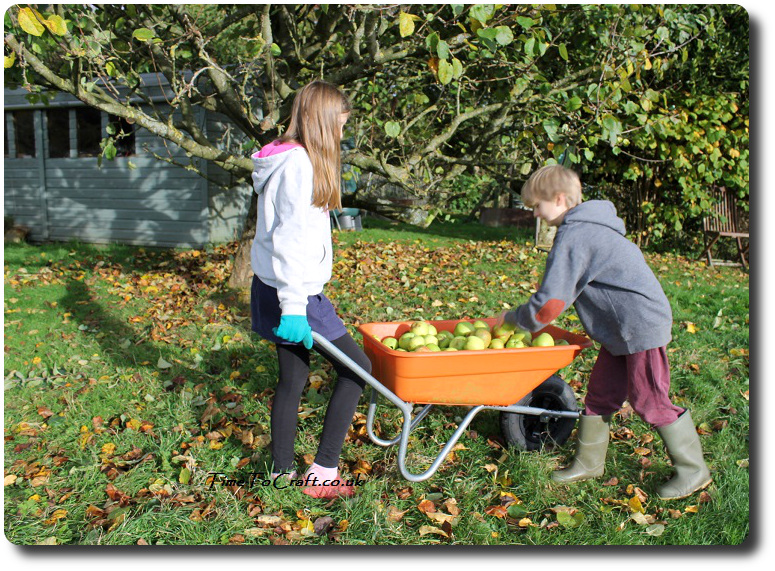 Another benefit is that they learn to love and appreciate the natural world, and also understand the worth of the food we eat. We have very little food waste or fussy eating. I put that down partly to learning how to garden.
Last tip…
Garden together
Gifting gardening themed presents is wonderful, but it can also be daunting for a beginner. Take time to help them get started and keep them interested as it grows. I still remind my youngest, every now and again, to water his rainforest plants that we gave him in the summer for his birthday. They are surviving and he is proud of them.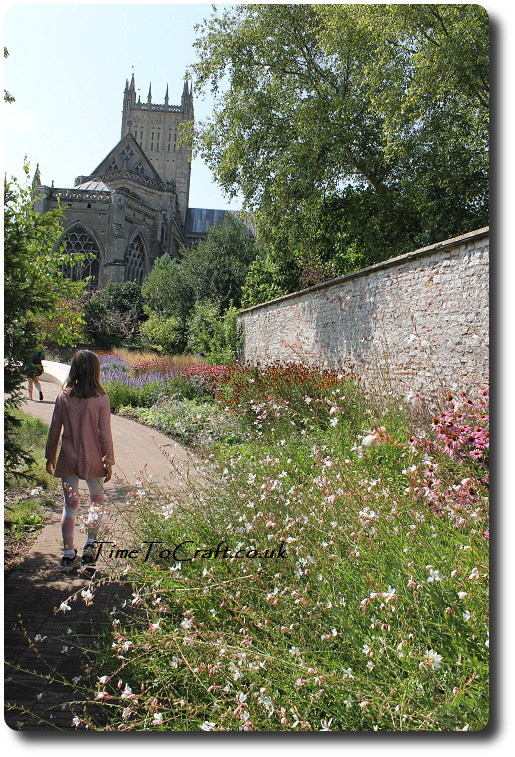 So there you are. Difficult to imagine gardening at the moment, as the rain is tipping down, but it will change. If you're in the Northern Hemisphere, then this is a good time to start planning and preparing. If you are in the Southern side, then start sowing your winter and spring crops. There is no time like the present. Your future self will thank you.
I cannot tell you how much I've enjoyed gardening with my children over the years. Sometimes, their enthusiasm has carried me along. Other times, I've been glad that I had a few tricks up my sleeve to encourage them. I can only hope that every child will have the joy of seeing a seed burst through the soil, as it germinates. Or eating something that they grew. It is so good for them. Whatever age they happen to be.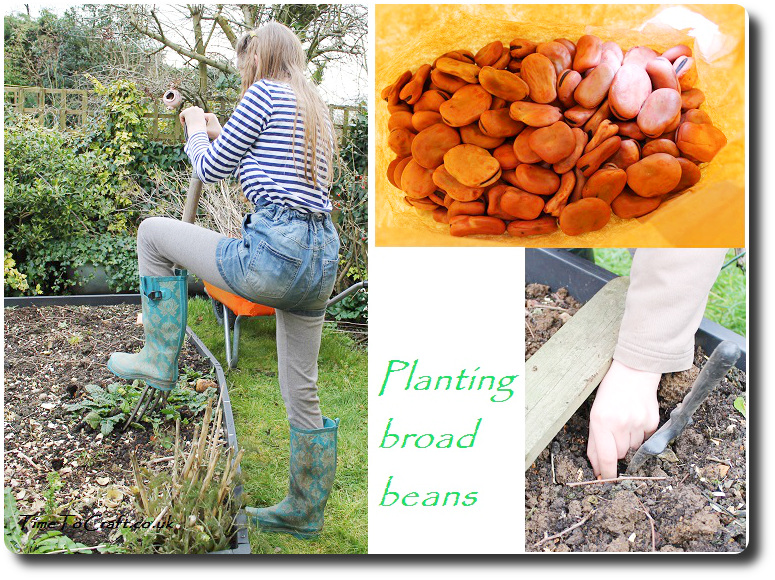 I'm sure it's not just me who finds it difficult to go out and garden at the moment. As I write, the sky is grey and there is a hail storm. It's been like that, on and off, most of the morning. Not motivating. Not one bit.
Earlier this week we did get out and start work on the kitchen garden. Each year, I sit down with the children, and we write down the food we would like to grow. It's my way to motivate them (and myself) for the new growing season. They are more likely to eat the things they choose to grow.
This year, I brought the The Allotment Kitchen: Favourite Recipes and Ideas
book to the table. They flicked through and found recipes that they would like to try. Squeeeew! Our list soon grew.
This book is great. Instantly the illustrations grab your interest. One veg, fruit or herb is featured in each chapter. All of them suitable for our UK kitchen gardens and allotments.
This book is not aimed particularly at children, but mine enjoyed it. It is a recipe book and not a gardening book, but I've found that so many gardening books are aimed at younger children, that tweens and teens, like mine, can feel left out. Just at the very time that other distractions might be more tempting than gardening.
They already know about planting in yoghurt pots/egg shells and writing their names on marrows. To keep them motivated, I need a fresh angle, which these recipes seem to have managed. If they like cooking and gardening, then this recipe book is perfect to inspire them, as well as us older gardeners, of course.
At the beginning of each chapter and recipe, there's a brief intro with interesting facts and anecdotes that really bring the book to life. I can already imagine the trug of harvested carrots and beans being brought into my kitchen, the fragrance of the basil plant being brushed against and dirty wellies at the door way. Followed by the satisfaction of seeing cleaned plates on the table after the meal.
Bring on the growing season.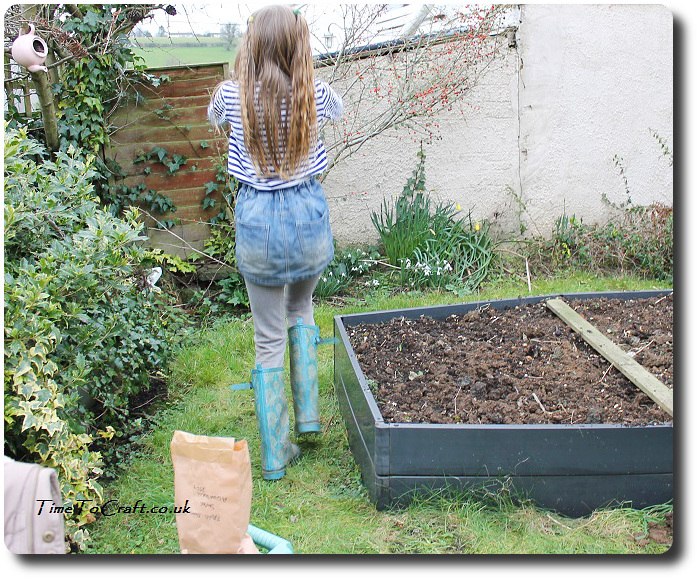 So this week we planted our broad beans. It's a start.
To encourage the little beans' growth, the children performed a Totoro dance. If you've not seen the animation My Neighbour Totoro [DVD]
(where have you been?), this involves a sequence of walking, jumping and bending down, while circling the planted area. In the film it makes the acorns sprout into seedlings. I hope it has the same effect on broad beans.
Motivation to garden can come from so many places. Now there is more daylight after school, the children are keen to make this a regular activity again.
Let's hope the hail and rain holds off.
---
Disclaimer: I was sent the Allotment Kitchen book free of charge in return for a review. Thank you, Susan. All opinions and words are my own. The book can be purchased from the independent book store Topping (Bath, Ely and St Andrews) and also Amazon
.
Photos
There have been cases when people lifted my photos and words, and used them without credit to me or asking permission first. Using them for their own commercial gain. I have now added a level of security to deter people from doing this. Apologies to people who do play nicely. If you would like to use any of my photos, please contact me.
Copyright notice:
All my words and photos are copyrighted to me. They cannot be used for commercial benefit by anyone else. If you would like to use any of them, then please ask me first and don't just take. Written permission only. Don't pass my words, photos or ideas off as your own. It's not nice.
Cookie Policy
Our web pages do not use cookies however this website uses Google Analytics, a web analytics service provided by Google, Inc. Google Analytics uses cookies to help us analyse how people use our site. The use of cookies by Google Analytics is subject to change.