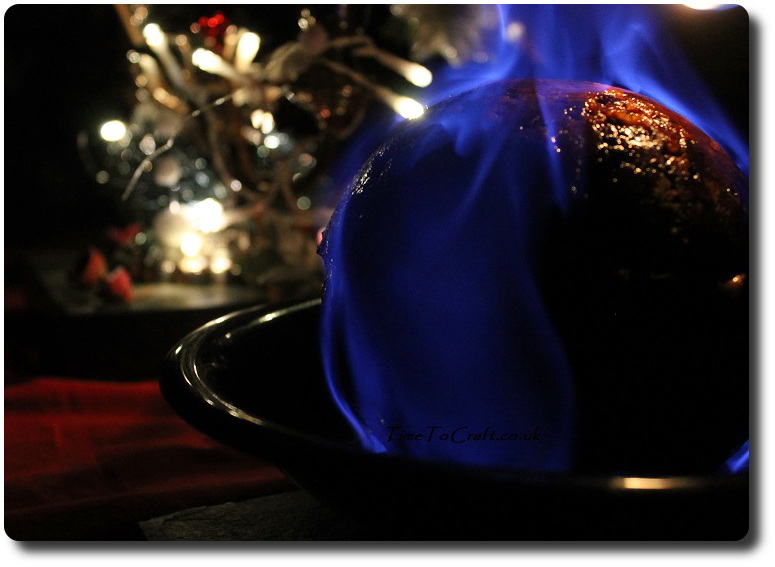 I have to admit that when one of my children announced, at the table last night, that it was five weeks until Christmas, it caught me out. Really? Woah. That was quick. What happened to November? Oh hang on, it is November, isn't it? Yes, five weeks.
She was excited. Too right. The thought of no school. Days filled with festive spirit. Presents. Yummy treats. What's not to like? For a moment, I was swept up in her excitement. I briefly caught the magic. I could almost smell the orange and cloves in the warm air. I caught wisps of music and laughter. Hints of the sparkly lights and tinsel. I remembered. I felt it again. It is such a lovely time of the year.
Then reality eased it's ample self into a seat beside me. Sigh. I know. Five weeks. Time to buckle up and make this magic happen. That's my role. Quite frankly, it's not always easy.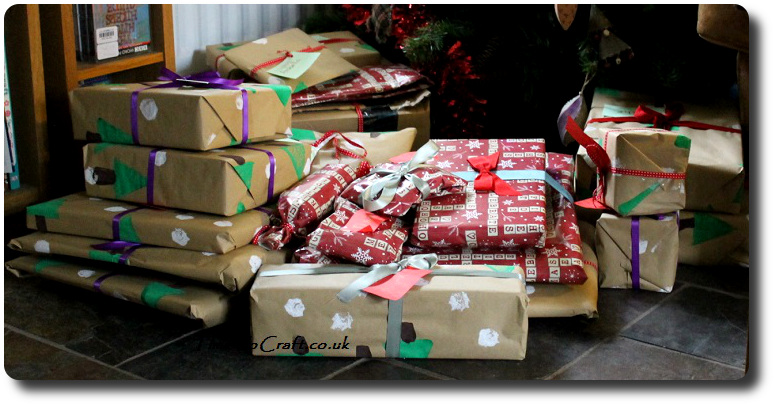 One of my aims this year is to simplify the holidays. Festive without the stress. More time with the family. Less time juggling. A different type of indulge, but no less magical. I guess it helps that as my children grow from small children to teenagers (16, 14 and 11 years old), their expectations have changed. No longer hoping for a conveyor belt of presents to entertain them, but appreciating the thought that went into choosing the gift that shows we know them.
One area I really want to simplify is the gift giving. I love the idea of giving five gifts each to the children: something to read, something to wear, something to do, something to eat and something you need. Then…stop. None of those just-because gifts that creep in as the days run out. I'd like to be done and dusted by the end of November, so I can enjoy the festive spirit in December too.
So the list begins.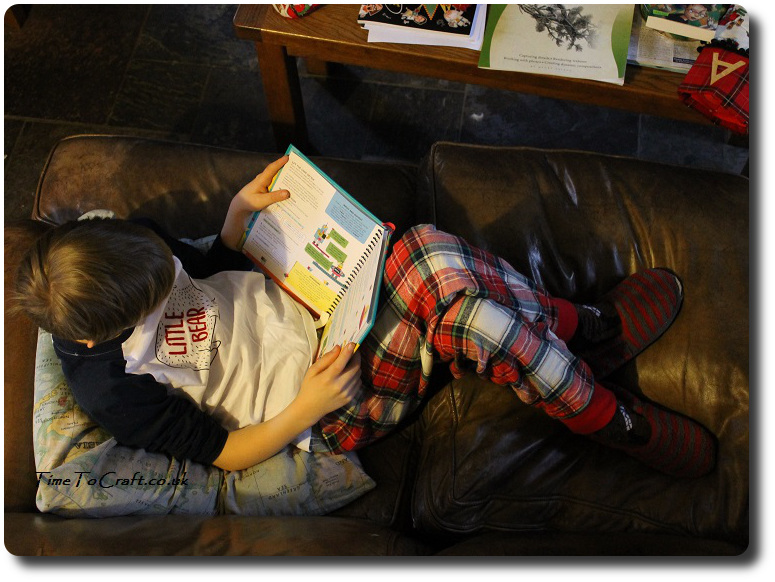 (Christmas Eve 2017)
Now, we have a tradition that everyone receives a book on Christmas Eve. An activity book or short stories, with facts, that will stimulate and entertain at the same time. Something to dive into on Christmas Eve or during those slower moments over the festive season and beyond. A pick-up and put-down type of book, where sections are read out and shared.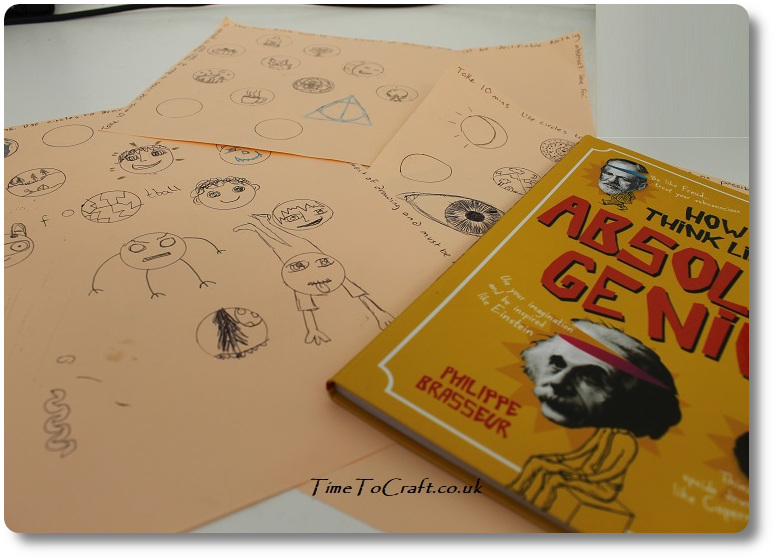 I've started my search for this year's books. As luck would have it, I was sent a book recently that fits the bill perfectly.  How to think like an Absolute Genius. (affiliated link) Over the weekend, we tried out some of the exercises and shared fun facts.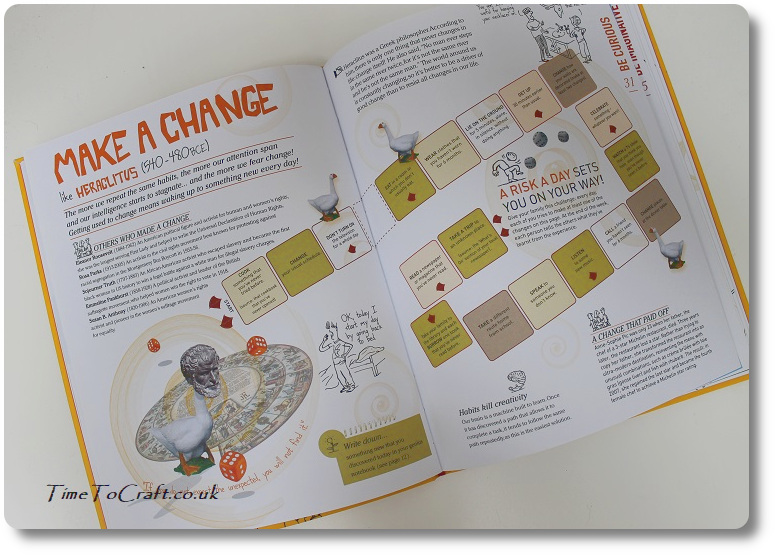 Format is perfect. All three children love reading the snippets of facts and giggling at the cartoons. Me too. I freely admit, I do enjoy a book, aimed at children, which I find packed with easy to digest facts that interest me too.
I love the exercises in this one. They are different to ones I've found before. If you like out of the box thinking, then this is the book for you. I mean, your children. Although, I do think this book will be a success in our house as I want to join in too. As a parent, I can bring a book or toy to life that might otherwise be overlooked. This only happens if it appeals to me, as well as the younger members of the family.
Creativity and a different way of thinking, is a good way to start the day. Any day. For all of us.
We tried Ellis Paul Torrance's creativity test. Ten minutes to draw anything, so long as the main component was the circle. It was interesting to see that they all came out with different approaches.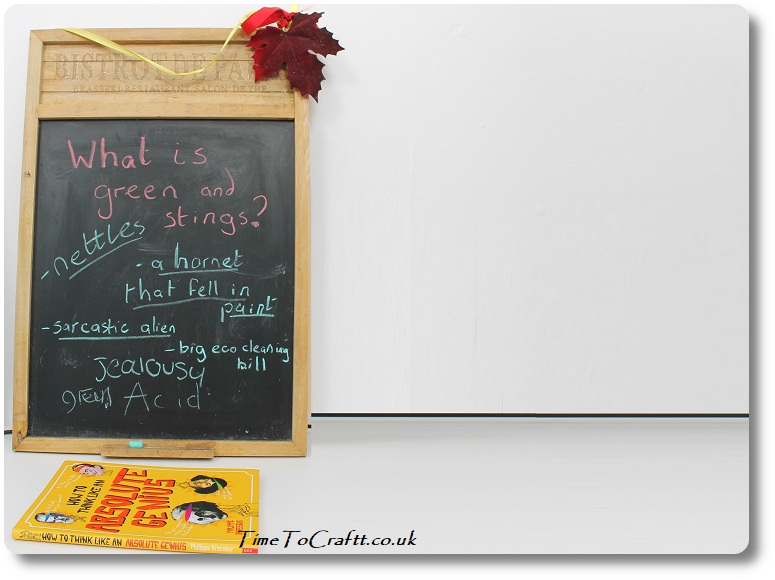 I also posted up a serious of questions on paper and chalk boards, for them to provide multiple answers. We did this together for a couple of questions, so that they got the idea. I wrote down everything they suggested. No wrong answers. Although there was one amusing moment when I misheard Gucci socks as goat cheese socks (What is expensive and smells very bad?), and didn't realise until the end. (Maybe you had to be there.)
Reality shuffles slightly in its chair. Almost imperceivable, muffled cough. Just five weeks. I hear you.
My search continues for our Christmas Eve books, for this year. This one is sitting on our coffee table and filling in a few moments before the festive period swings into full force. I'll take it along when we visit family and friends over the holidays, with a pad of paper. I'm pretty sure the grandparents will join in too.
Disclaimer: I was gifted a copy of "How to think like an Absolute Genius" from the publisher in exchange for an honest review. I always give my true opinion of the product in reviews.
I've been sewing again. Tra la la! Little dance of joy. Sewing definitely makes me happy. Escaping for even a short time to play with my creative ideas, is good time. On my own. It means later I can take a back seat while encouraging others to be creative. Resisting the temptation to wade in, with my sleeves stylishly rolled up, and take over their projects. It's OK. I've already had my own creative time. Instead I can nudge them to think deeper and out of the box, without spelling out how I would do it.
May is the best time for me to feel a fresh burst of creativity. I find I'm inspired by the increasing number of different flowers appearing in the local hedgerows and our garden. Oh, the colours. Not just the colour, but also the scent promises wonderful times to be had outside, in the coming months. Even the different shades of foliage add to it all. So beautiful. It's probably no coincidence that my handmade wardrobe offers up more spring outfits than any other season. The burst of colour sends me dashing to rifle through my fabric stash for just the shade to complement it all. Again.
This year is no different. I opted for a blouse made out of green fabric with beetles on it.
Regular readers of my blog probably won't be surprised by my choice of a beetle fabric. Way back when, before career apps were even a twinkle in their programmer's eye, I was researching my next steps in the dismal, back room at school, that passed for our career office, I wish someone had pulled out the paper brochure for entomologist. I suspect it wouldn't have had a well worn spine, with bent edges, as some of the other brochures (I'm looking at you, accountancy and law), but it would have opened my eyes to another possibility. I might have been put off by the forecast salary, but at least I'd have known it existed.
As it happens, I had to wait until my first born came home from primary school with a mini-beast project, before I even came across the word "entomology" and the concept that you could study and earn money by being one.
All's well that ends well, as they say, as I can still indulge my amateur interest in all things bug like.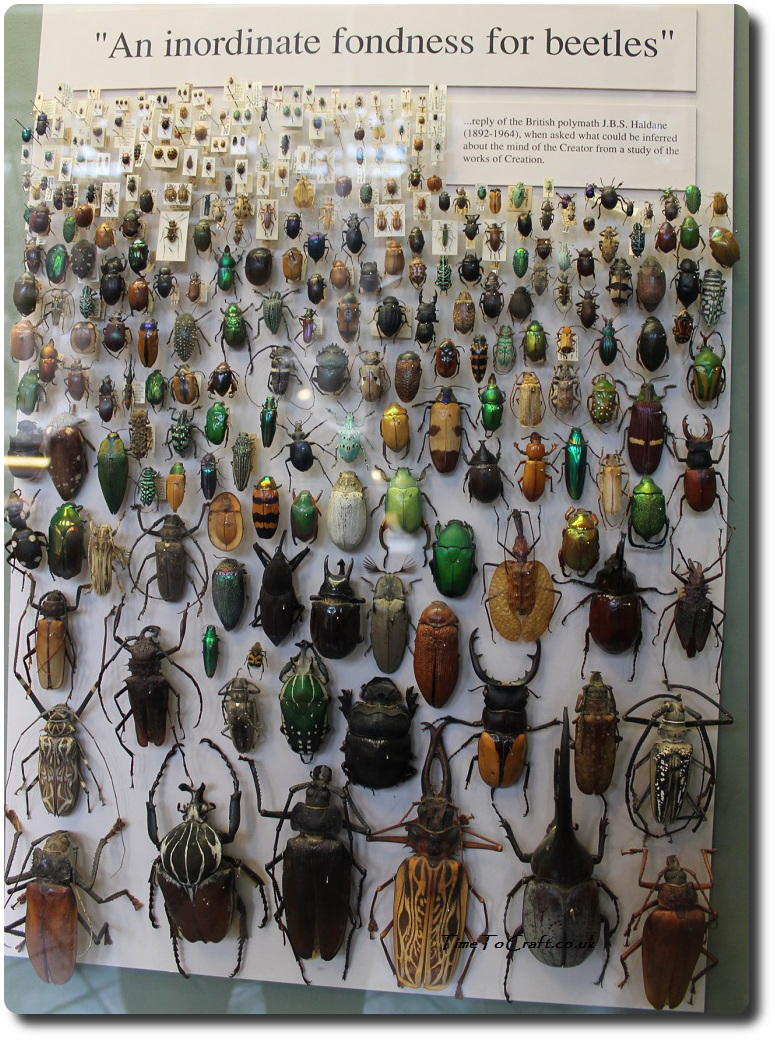 I like bugs. Especially beetles as there is such a variety. Vast majority have not been categorized and have no name. Just imagine. We know so little.
Back to spring time sewing. I pulled out New Look 6598 from my pattern collection. It's one I've used before (here and here) and find this style of blouse works well for me. This time I went for view D and left out the sleeve cuff, to cut down on the unnecessary bulk.
One of the reasons I love making my own clothes is that I can add creative details to it. Making it mine. This time, the fabric on its own seemed too plain, which I know sounds odd, seeing as it's covered in beetles, but believe me, it did. It was calling out for something extra. Digging through my trimmings collection, I unearthed a length of white daisy flowers. Still in theme with the beetles and added a much needed contrast.
At first I was just going to add it to the sleeves, to draw the eye. Then I looked at adding it to the neck edge only. In the end, I threw caution to the wind and went for both. As they say, go big or go home, and it is my top.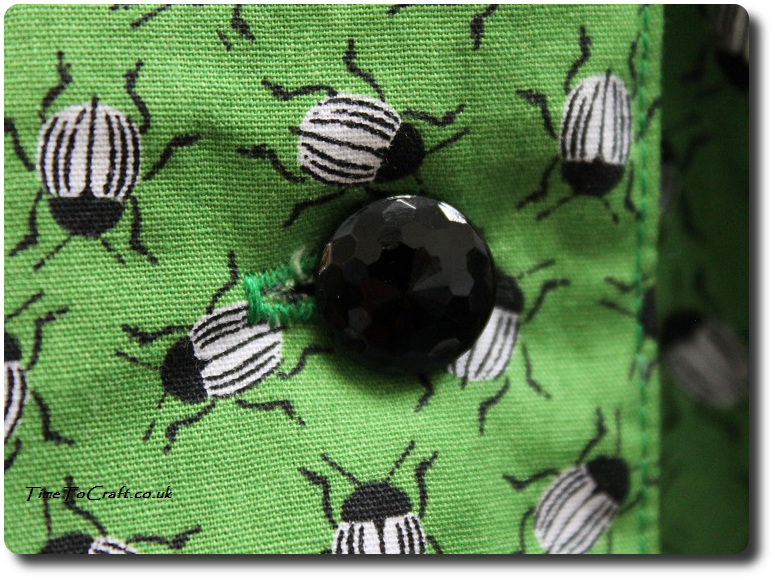 The buttons were a lucky find. One night, I searched in my button tin and couldn't find four matching green buttons. Unwilling to wait till the morning for the fabric shop to throw open its doors, I started looking for any four matching buttons, the right size. I'm not sure I'd have considered the black ones otherwise, but the more I looked at them, the more sense they made.
Do you see the many surfaces? They remind me of an insect's eye. Perfect. I have no idea where they came from but they must have been waiting for this project.
Blouse done. I can see this one being worn on a regular basis. The green is vibrant and the little beetles cute. I suspect some people might be eeked out by the idea of beetles, but I am one happy person.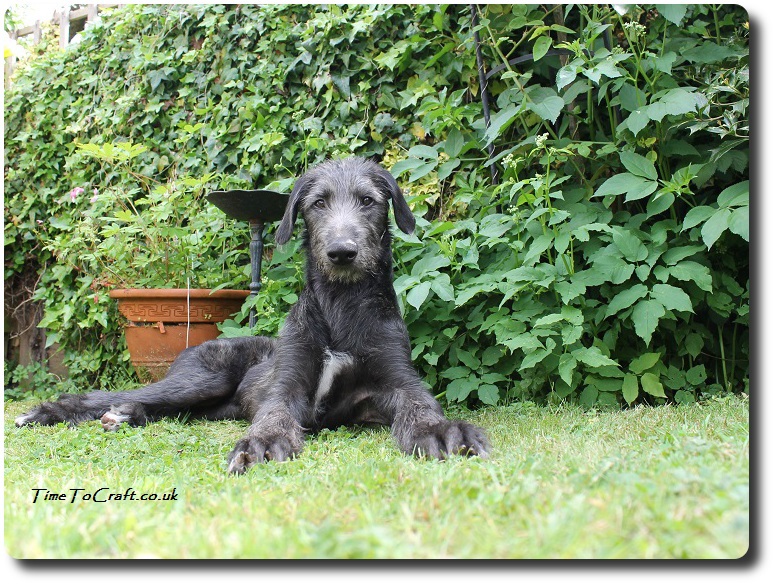 Thank you to Youngest, who took the photos and to Hero who opted to stay out of the photos, unlike previous hounds. A cool spot directing, from behind the camera, is more his style, it seems.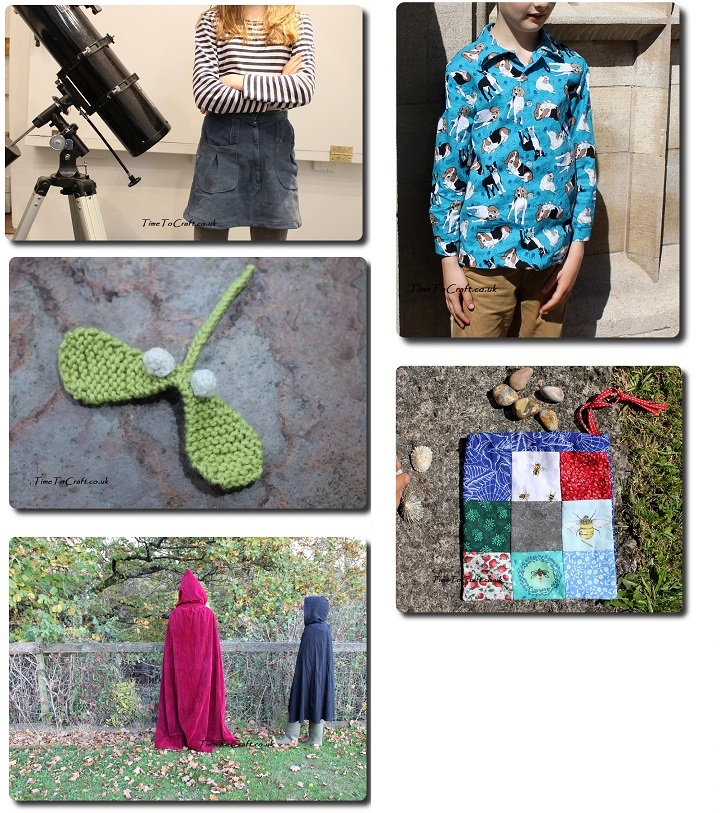 I've been thinking. Fabric and yarn kind of thinking. As I scrolled through my photos from last year, it struck me that I'd probably bought more raw materials than I had actually turned into finished objects. I know there is fabric bought that's not included in any of these photos of completed projects. Yarn stored away that could be in use.
Hmm. Admittedly, not an unknown state for me, but I can't carry on that way. Images of my sewing room door no longer able to shut, let alone the cupboards inside, start to float into my head.  – shakes head –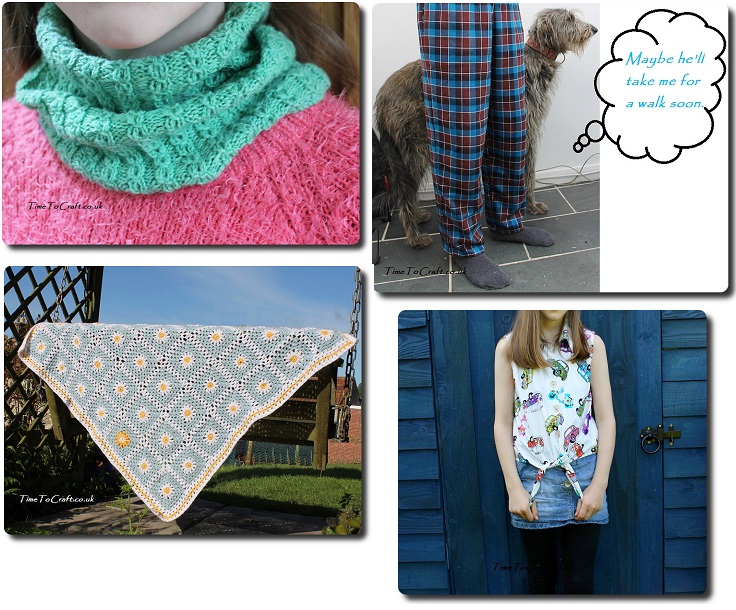 I think my main issue is that there will be an ever decreasing space for creativity. Too much clutter and other projects calling to me. How can I think or concentrate? I do like to start a project with a clean slate. A clear desk. No baggage from the previous one. Let alone the last five.
I need to store what I can use. Use what I already have in my cupboards. Be ruthless with the rest.
I want a clear working area.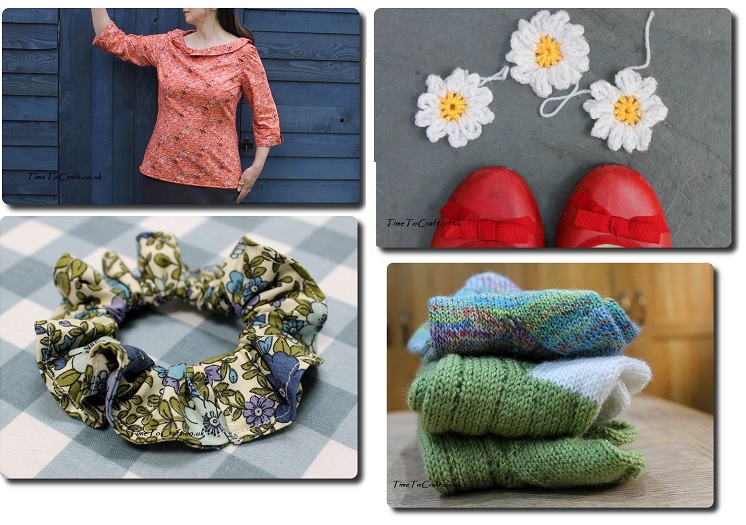 So this year I am going to endeavour to use more of the materials I have in my stash. Not exclusively, but it should be the first place I look. Not the fabric store. – pretty fabric, soft yarn, come live with me –
I also need to finish the projects I have started. I know I have a number of tops, dresses and skirts that I've cut out, just waiting for me to sew. I need to finish those.
I'm not after a new year's resolution. That's not my style. I would be setting myself up to fail. I just need to remind myself, or gently point myself towards, existing projects. Maybe challenge myself to make one piece of clothing for me each month from my stash. Rather than being sucked in by a new idea. Maybe.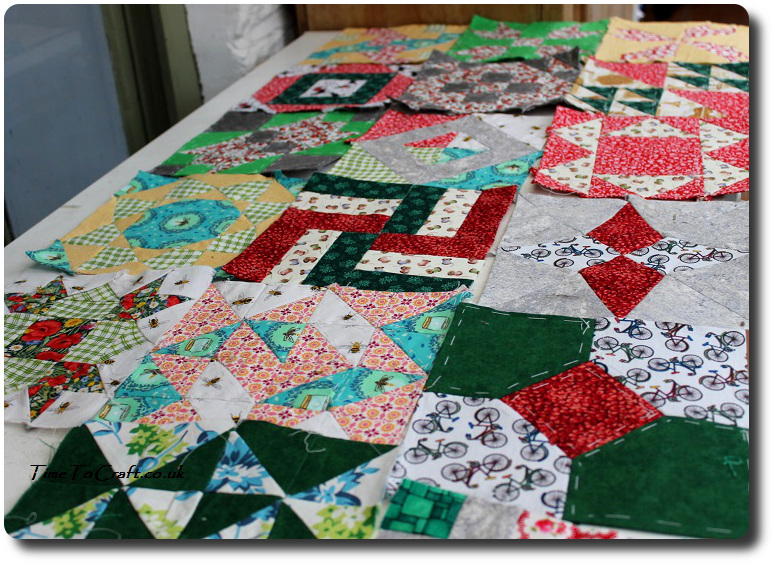 I'd also like to finish my Dear Daughter quilt. It is time. I cannot ignore the other two children hoping I'll start one for them too. I have 25 blocks complete. It is time to lay them out and see if I need more. I will need to buy fabric for the backing and borders. Not forgetting the bit inbetween, or wadding as some might call it.
Apart from that, I hope I can have a stash busting craft year. I've already kicked it off.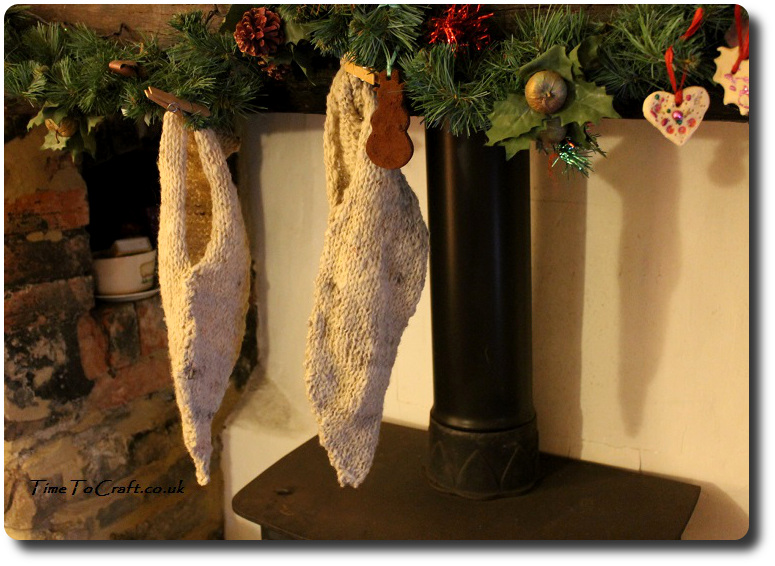 A halfway through photo of my latest project. Strange looking things at this stage, I admit, but they do look miles better after a wash. As I write, they are finished and ready for wearing. I'm really excited about how they turned out. I'll share more photos tomorrow. Not only a really good stash busting project, but they also turned out with an amazing, unintended twist. Not literally a twist, I should add. More next time.
Back to the point. With cupboards bursting, I am declaring a stash busting craft year. Sleeves rolled up and ready to go. Anyone joining me?
---
Photos
There have been cases when people lifted my photos and words, and used them without credit to me or asking permission first. Using them for their own commercial gain. I have now added a level of security to deter people from doing this. Apologies to people who do play nicely. If you would like to use any of my photos, please contact me.
Copyright notice:
All my words and photos are copyrighted to me. They cannot be used for commercial benefit by anyone else. If you would like to use any of them, then please ask me first and don't just take. Written permission only. Don't pass my words, photos or ideas off as your own. It's not nice.
Cookie Policy
Our web pages do not use cookies however this website uses Google Analytics, a web analytics service provided by Google, Inc. Google Analytics uses cookies to help us analyse how people use our site. The use of cookies by Google Analytics is subject to change.