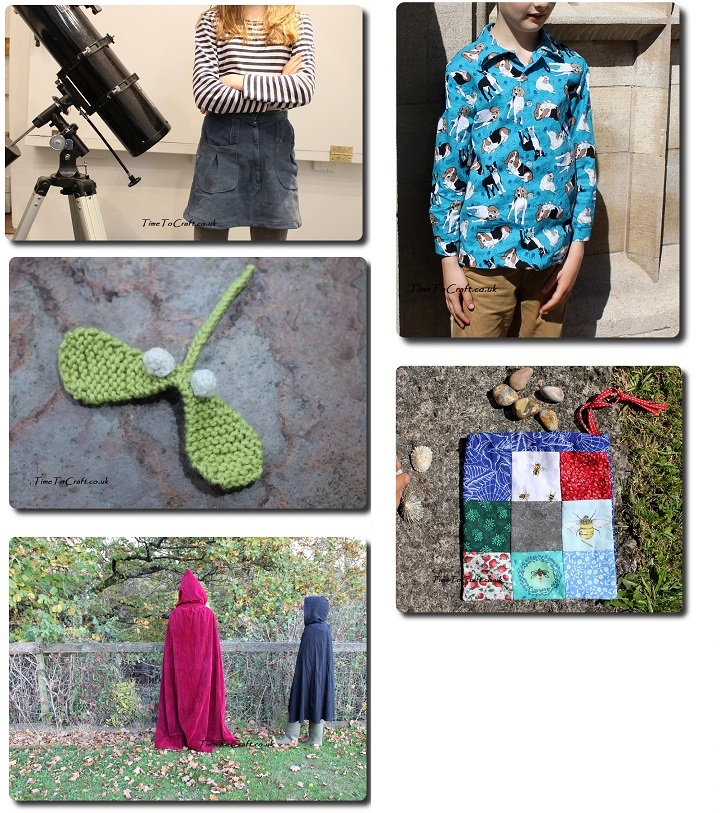 I've been thinking. Fabric and yarn kind of thinking. As I scrolled through my photos from last year, it struck me that I'd probably bought more raw materials than I had actually turned into finished objects. I know there is fabric bought that's not included in any of these photos of completed projects. Yarn stored away that could be in use.
Hmm. Admittedly, not an unknown state for me, but I can't carry on that way. Images of my sewing room door no longer able to shut, let alone the cupboards inside, start to float into my head.  – shakes head –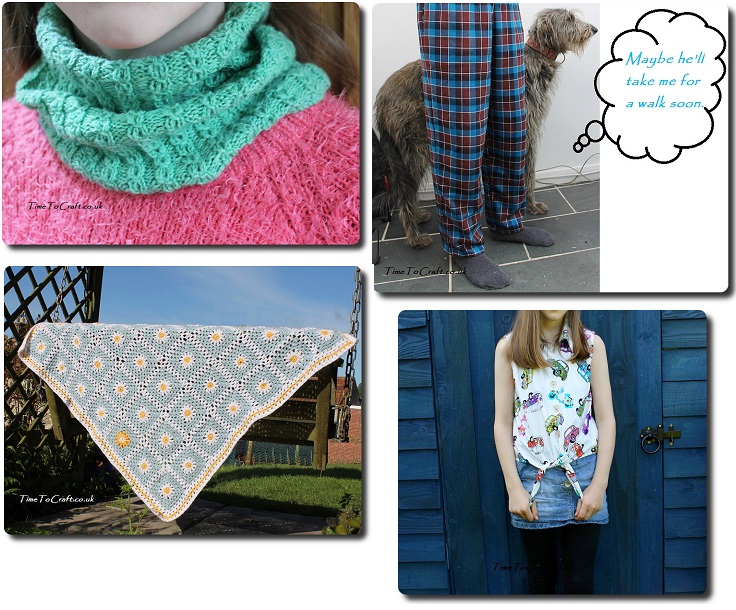 I think my main issue is that there will be an ever decreasing space for creativity. Too much clutter and other projects calling to me. How can I think or concentrate? I do like to start a project with a clean slate. A clear desk. No baggage from the previous one. Let alone the last five.
I need to store what I can use. Use what I already have in my cupboards. Be ruthless with the rest.
I want a clear working area.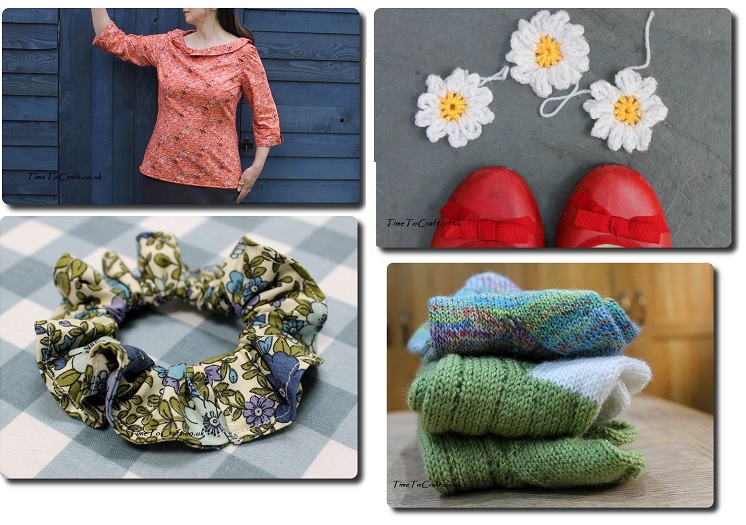 So this year I am going to endeavour to use more of the materials I have in my stash. Not exclusively, but it should be the first place I look. Not the fabric store. – pretty fabric, soft yarn, come live with me –
I also need to finish the projects I have started. I know I have a number of tops, dresses and skirts that I've cut out, just waiting for me to sew. I need to finish those.
I'm not after a new year's resolution. That's not my style. I would be setting myself up to fail. I just need to remind myself, or gently point myself towards, existing projects. Maybe challenge myself to make one piece of clothing for me each month from my stash. Rather than being sucked in by a new idea. Maybe.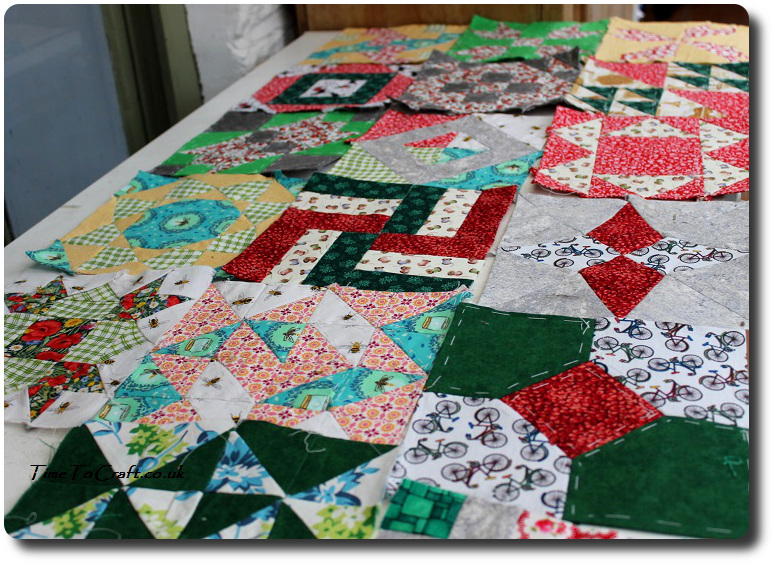 I'd also like to finish my Dear Daughter quilt. It is time. I cannot ignore the other two children hoping I'll start one for them too. I have 25 blocks complete. It is time to lay them out and see if I need more. I will need to buy fabric for the backing and borders. Not forgetting the bit inbetween, or wadding as some might call it.
Apart from that, I hope I can have a stash busting craft year. I've already kicked it off.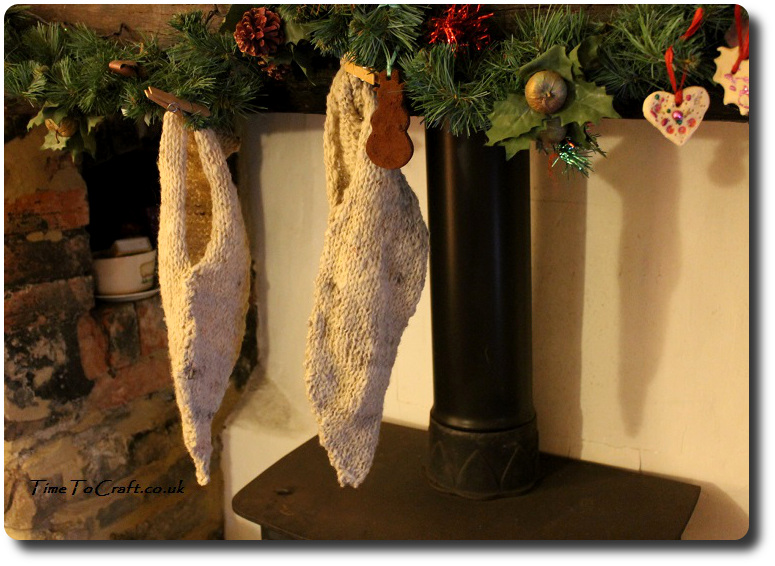 A halfway through photo of my latest project. Strange looking things at this stage, I admit, but they do look miles better after a wash. As I write, they are finished and ready for wearing. I'm really excited about how they turned out. I'll share more photos tomorrow. Not only a really good stash busting project, but they also turned out with an amazing, unintended twist. Not literally a twist, I should add. More next time.
Back to the point. With cupboards bursting, I am declaring a stash busting craft year. Sleeves rolled up and ready to go. Anyone joining me?
---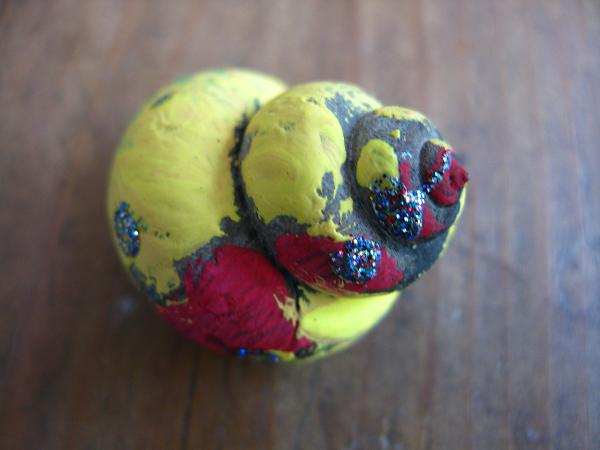 I love crafting with the children. No surprise there. I believe that encouraging creativity is just as important as, for example, learning your times tables. Being able to use either skill will be helpful in the future, but each skill needs to be practised otherwise it all becomes rusty. I'm not suggesting that these are the only two subjects that should be practised. The list is infinite.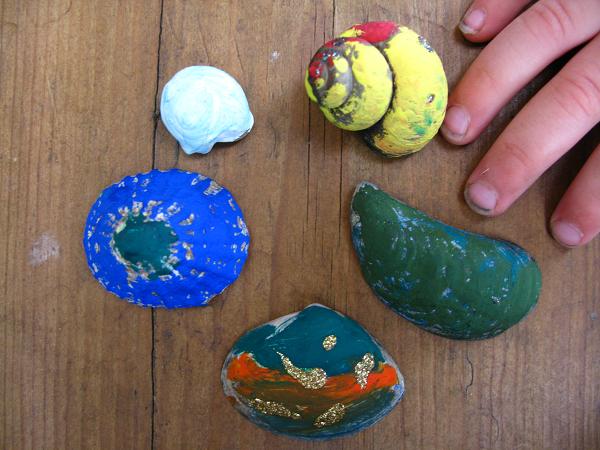 When crafting with the children, I think the types of projects can be split into three. There are projects that I gather all the materials, maybe make an example and give them only enough support to enable them to tackle the project.
The second kind of projects comes out of boxes with perfect pictures and instructions.
The third kind of project is left totally up to them.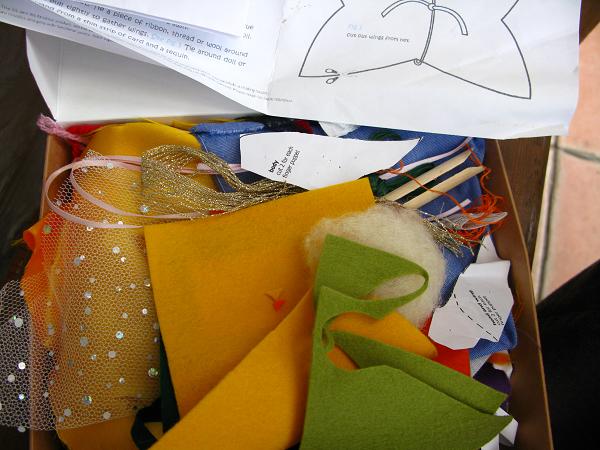 I like craft kits, but I find them limiting for the children. The photos of the end result are professionally made and the children, especially BL, become frustrated by not making a carbon copy. Both girls insist on following the rules as set out in the instructions. Inevitably, I end up helping more than I planned. This becomes a different experience, which of course they gain from in maybe a less hands on way.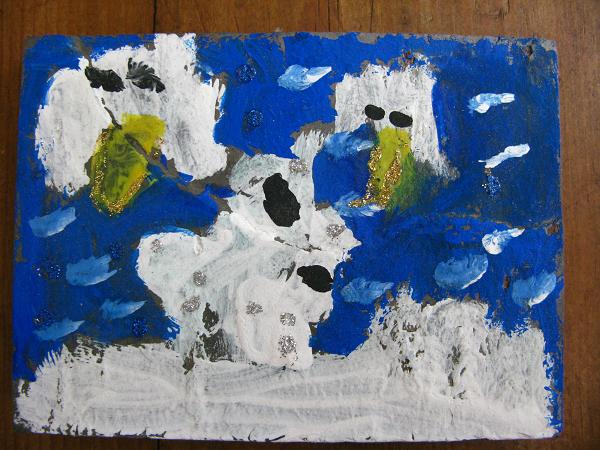 They enjoy it when we all sit down to do the same project, with only my non-detailed instructions. They have the materials and we all make our own version, such as when we made the blossom bookmarks. There is no right or wrong, just your own interpretation.
The craft projects I find most intriguing are the ones when they do everything from concept to conclusion on their own. BL does this probably the most. She will ask for paint or paper and just gets on with it. She has ready access to most of the craft materials. The painted and glitter glue shells are hers, as well as the polar bear tile. Inspiration for these projects could have come from anywhere.
To me, the very best craft presents given to my children have been packages of craft materials. Their very own paper, card, stickers, glue (very important), lollipop sticks, pipe cleaners, pom-poms and so on. Throw in imagination and you've got it. They find their own route to create what is in their mind's eye. They can practise their creativity. Honing their ability to problem solve at the same time. And maybe, just maybe, in the future they will thank the donor for empowering them to use their creativity to solve bigger problems. Who knows.
Edited: Happy coincidences. After writing this, I popped over to Pink and Green Mama. She is writing a series of posts about her favourite art supplies for toddlers and pre-schoolers. Tomorrow she is covering school age art supplies. Thought I'd add a link as it complimented this post!
Photos
There have been cases when people lifted my photos and words, and used them without credit to me or asking permission first. Using them for their own commercial gain. I have now added a level of security to deter people from doing this. Apologies to people who do play nicely. If you would like to use any of my photos, please contact me.
Copyright notice:
All my words and photos are copyrighted to me. They cannot be used for commercial benefit by anyone else. If you would like to use any of them, then please ask me first and don't just take. Written permission only. Don't pass my words, photos or ideas off as your own. It's not nice.
Cookie Policy
Our web pages do not use cookies however this website uses Google Analytics, a web analytics service provided by Google, Inc. Google Analytics uses cookies to help us analyse how people use our site. The use of cookies by Google Analytics is subject to change.