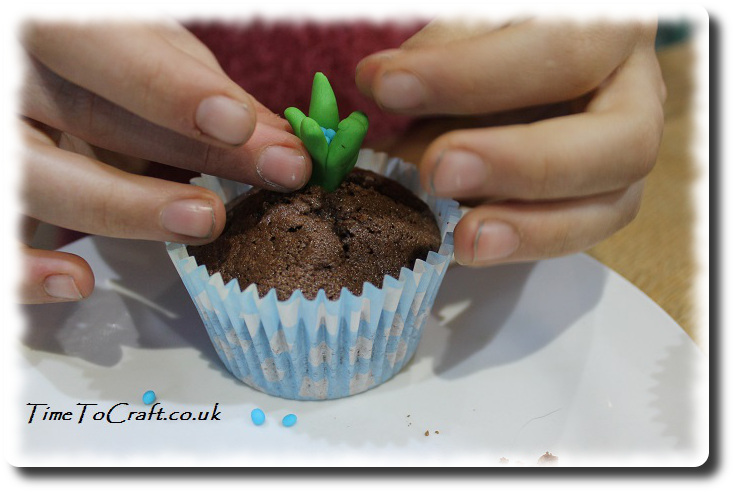 So. I had three activities lined up to celebrate the halfway point of Winter. Hardly surprising that it was the edible one that caught the children's imagination. The one we've done before.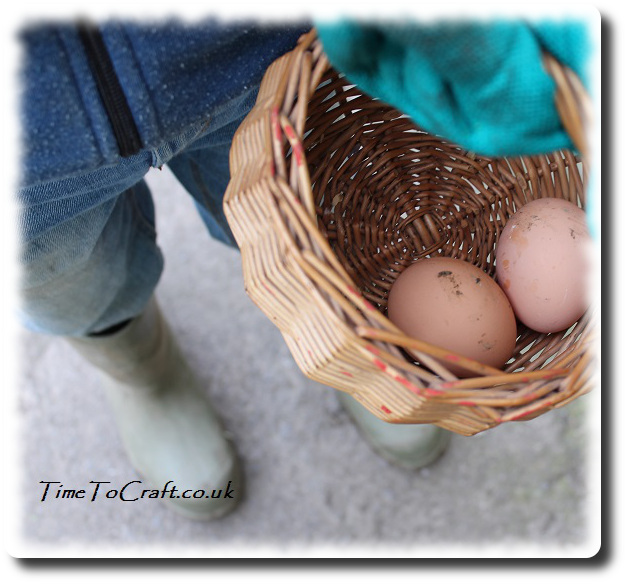 Youngest even rushed out to the hen house to collect the eggs we needed.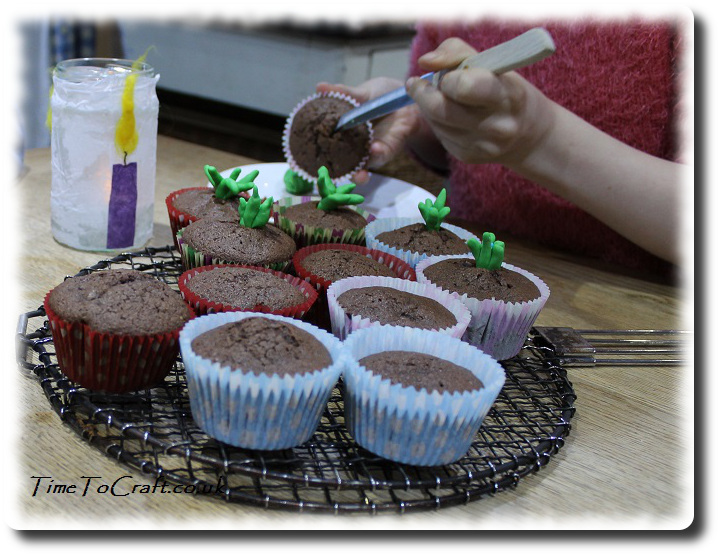 There was talk of finding a little spade to dig out the hole at the top of the cake, ready to plant the sprouting shoots. That would be sweet. Maybe next year.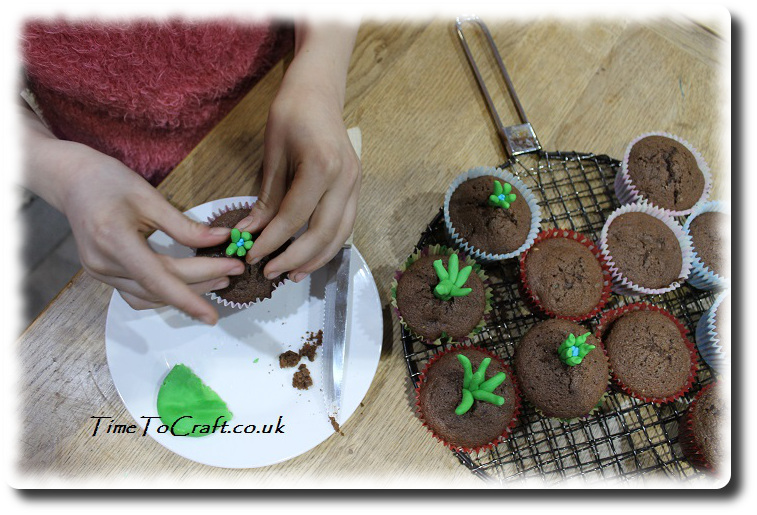 We used my favourite chocolate tray bake recipe and divided it between the muffin cases. I added chocolate chips to act as pretend stones in the cakes. We debated how to make roots. Something to add next year.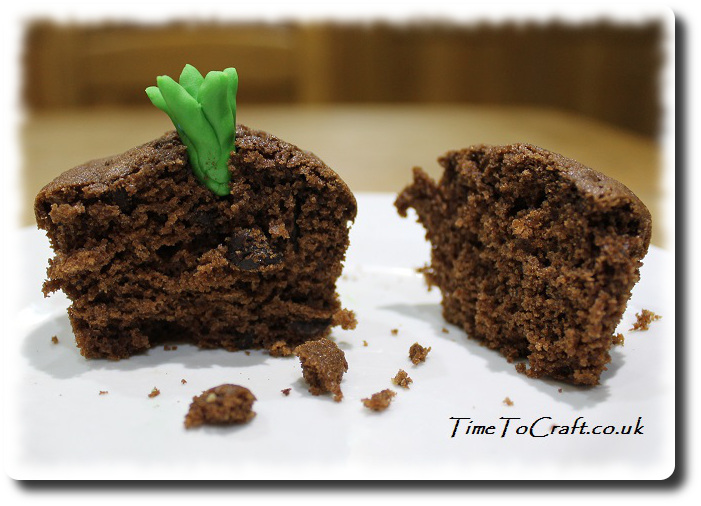 We used a pack of Renshaw icing to create the shoots beginning to burst through the soil. As a sign of the new life. The icing is the real reason the children love this activity. Not only can they have fun modelling it, but sooner or later, they will eat it. A sweet treat.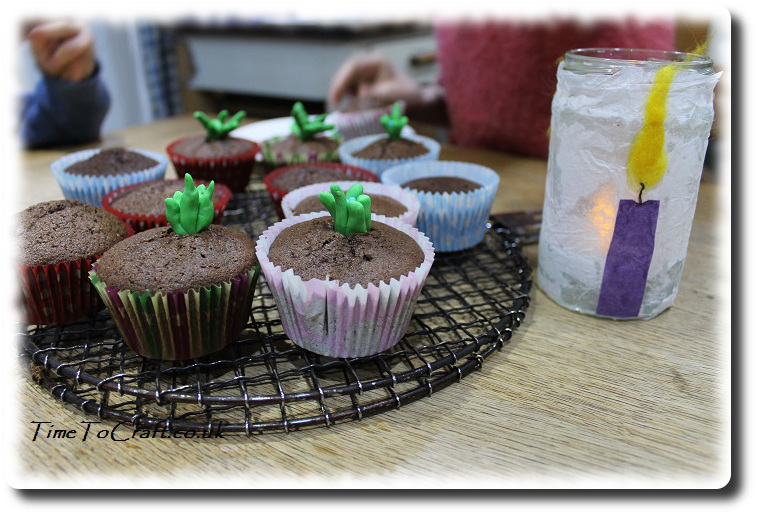 To make a change, we added a small bit of blue to some of the new growth. To give the impression of maybe hyacinth flowers readying to bloom.
A simple activity to celebrate the season, but it always goes down well. We've spotted the snowdrops in bloom along the lane, as we walk to school. This activity gave us a chance to discuss how nature was starting to wake up. Although some still slumbers.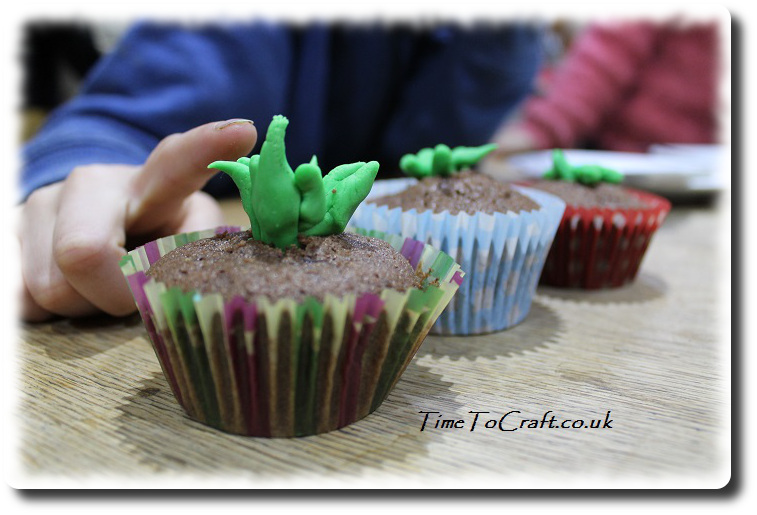 Almost forgot, this one is for you.
Happy Imbolc. Blessings for all. Looking to Candlemas tomorrow and more craft activities. If I can persuade anyone to join in……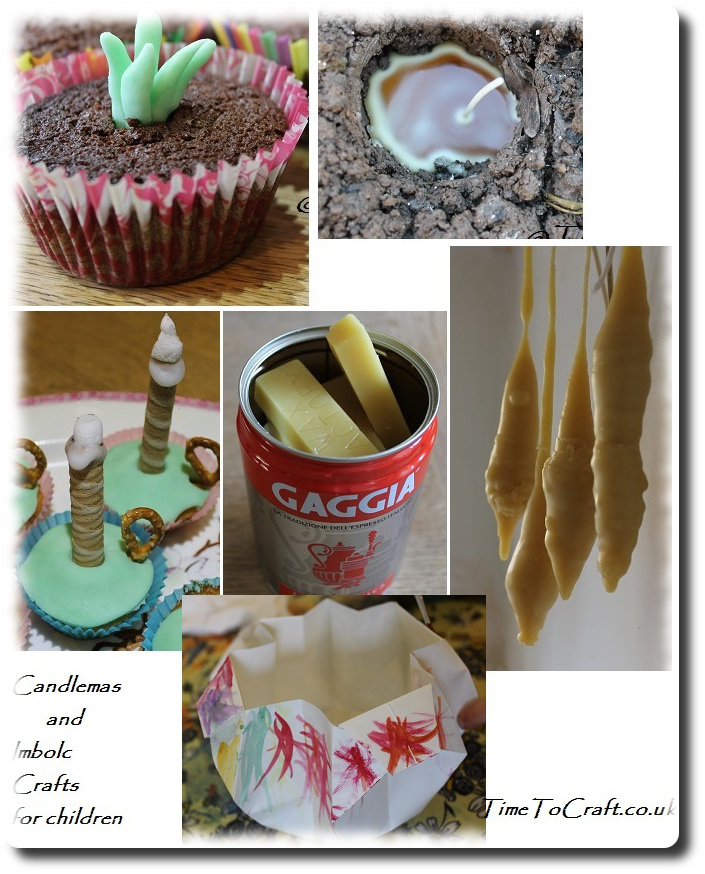 Some childrens craft activites, ready to celebrate the season.Whether you celebrate Imbolc, Candlemas, Groundhog day or not, it helps to celebrate the Winter season. (top left clockwise)
I have a few more craft activites up my sleeve for this year!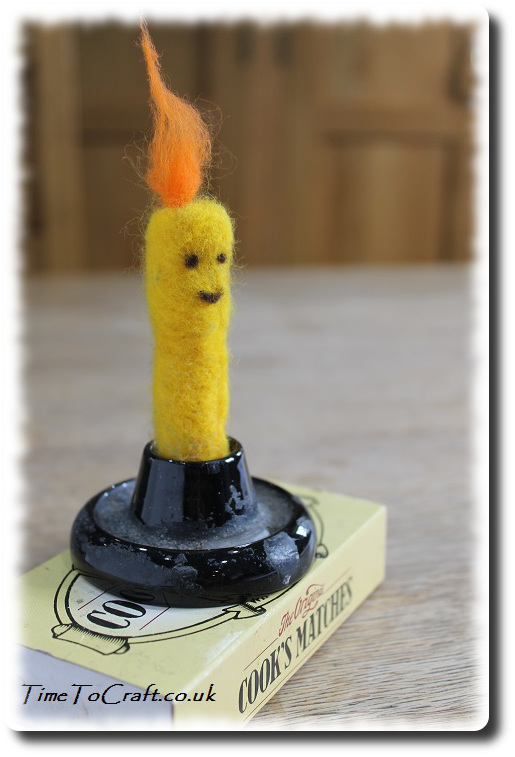 It's running up to Candlemas or Imbolc (2nd Feb), which marks the half way point through winter. I've been working on a particular seasonal crafting project, with a colourful note to it. The needlefelted candle is just part of it. I couldn't resist adding a face. A cheeky face, I hope. He's not quite finished yet. Some projects can't help but take on a life of their own.
I made him yellow, like beeswax, and to add a glow in his own right. I remember reading that churches used only to burn beeswax candles. Tallow candles being too smokey and smelly. I've noticed that when we light our hand-dipped beeswax candles, they drip less than shop bought candles, so I wonder if that was another reason.
Joining in with PODcast's #AlphabetPhoto. My C is for candle. Hope he brightens your day too!
Photos
There have been cases when people lifted my photos and words, and used them without credit to me or asking permission first. Using them for their own commercial gain. I have now added a level of security to deter people from doing this. Apologies to people who do play nicely. If you would like to use any of my photos, please contact me.
Copyright notice:
All my words and photos are copyrighted to me. They cannot be used for commercial benefit by anyone else. If you would like to use any of them, then please ask me first and don't just take. Written permission only. Don't pass my words, photos or ideas off as your own. It's not nice.
Cookie Policy
Our web pages do not use cookies however this website uses Google Analytics, a web analytics service provided by Google, Inc. Google Analytics uses cookies to help us analyse how people use our site. The use of cookies by Google Analytics is subject to change.