Long time readers may remember the boy's VW Camper van shirt I made a while back. He has loved it and worn it tons, but now it's too small. Sigh. How they grow.
Pauses long enough to reflect. Then…
Cue more fabric. Same pattern. Just bigger.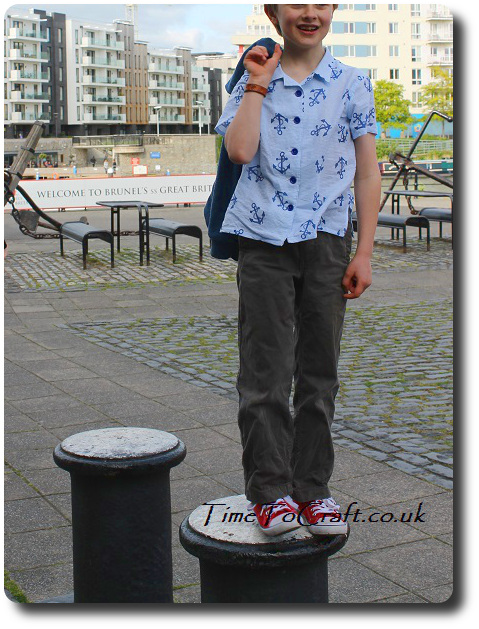 I knew he would love the anchor fabric. It's thinner fabric, but perfect for all the hot weather we are going to get this summer. She says with optimism. Continue reading →
Photos
There have been cases when people lifted my photos and words, and used them without credit to me or asking permission first. Using them for their own commercial gain. I have now added a level of security to deter people from doing this. Apologies to people who do play nicely. If you would like to use any of my photos, please contact me.
Copyright notice:
All my words and photos are copyrighted to me. They cannot be used for commercial benefit by anyone else. If you would like to use any of them, then please ask me first and don't just take. Written permission only. Don't pass my words, photos or ideas off as your own. It's not nice.
Cookie Policy
Our web pages do not use cookies however this website uses Google Analytics, a web analytics service provided by Google, Inc. Google Analytics uses cookies to help us analyse how people use our site. The use of cookies by Google Analytics is subject to change.