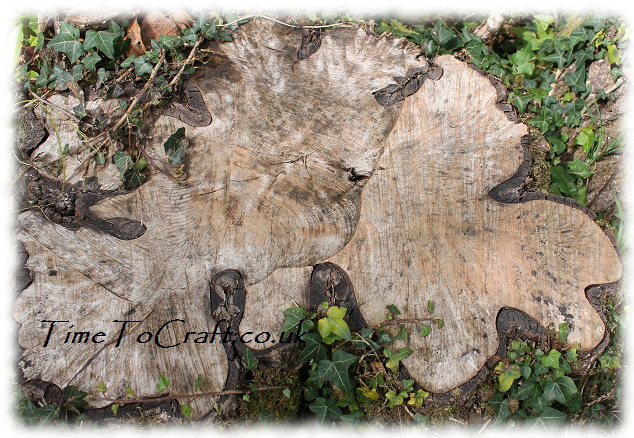 As I type this post, it's raining. Great weather for slugs, great weather for ducks. Great water-butt filling weather, but not the most inviting weather to encourage the children to go outdoors after a day at school. So when the sun does shine, or even when the rain just stops, we make the most of it and go out and play.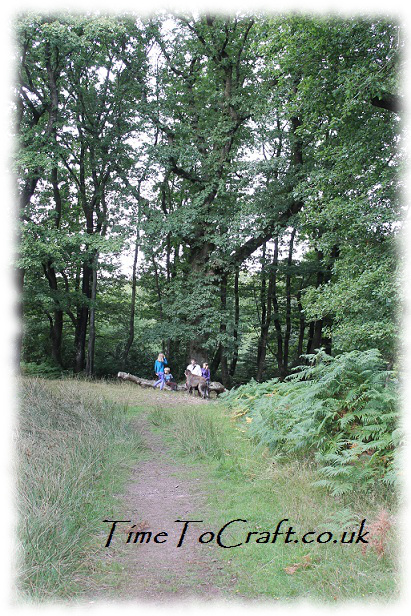 Last Sunday, the sun did indeed shine. We headed down to Ramscombe Great Wood, near Bridgewater. It's managed by the Forestry Commission and a great place to spend a day.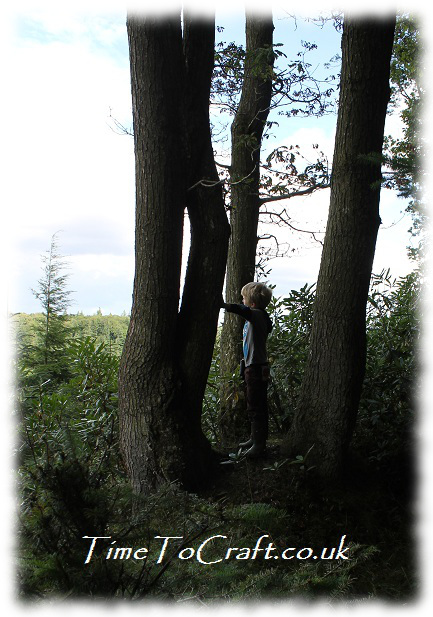 We decided to take a walk among the trees first. Following one of the marked walks, along a track, until we couldn't resist heading up a less well-travelled path. We followed the ditch surrounding the forest, marking the ancient boundary. It made a good walk.
Back near the car, we checked out the recreation area. There are b-b-q and picnic benches which would be wonderful to use another time. When we arrived, there were a couple of families enjoying outside get-togethers. One party was so organized. They even had set up a garden pergola.
For the children, the real draw was…….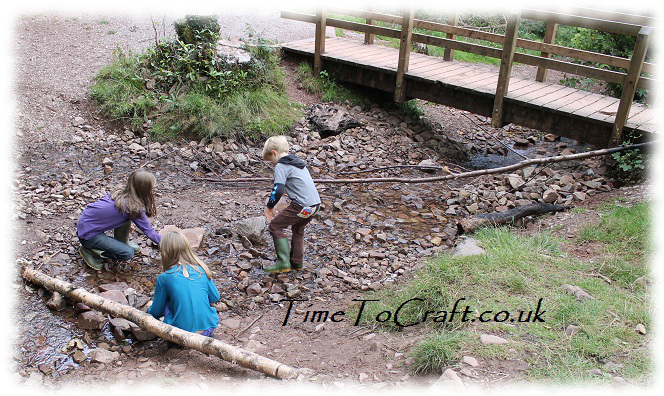 …..the stream. They could not wait to build a dam in the stream.  We tried playing pooh sticks from the bridge but it was not quite deep enough to play. The children walked along the stream. Exploring.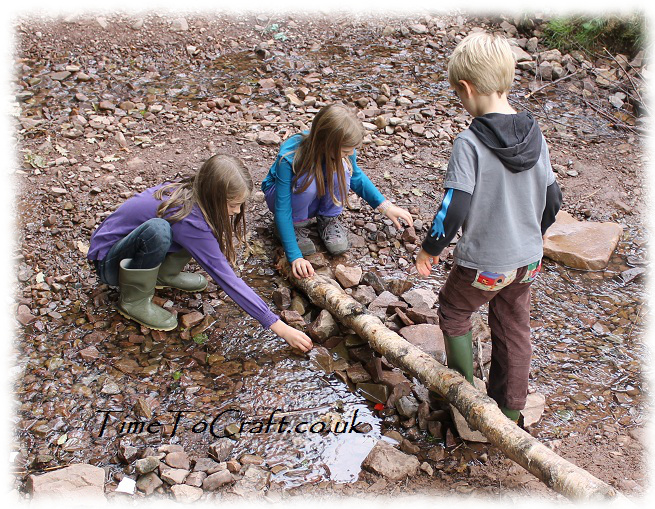 I suspect that we could have spent all our time in this stream.
A walk among the trees always lifts the spirits and our Sunday outing was no exception. I love seeing the children work well together and there is no denying it, but this happens best when they are outdoors. Who can blame them.
We may need waterproofs and wellies this weekend, but as sure as eggs are eggs, we'll find some time to go out and play.
Joining in with #CountryKids.