Gromit Unleashed – A Grand Day Out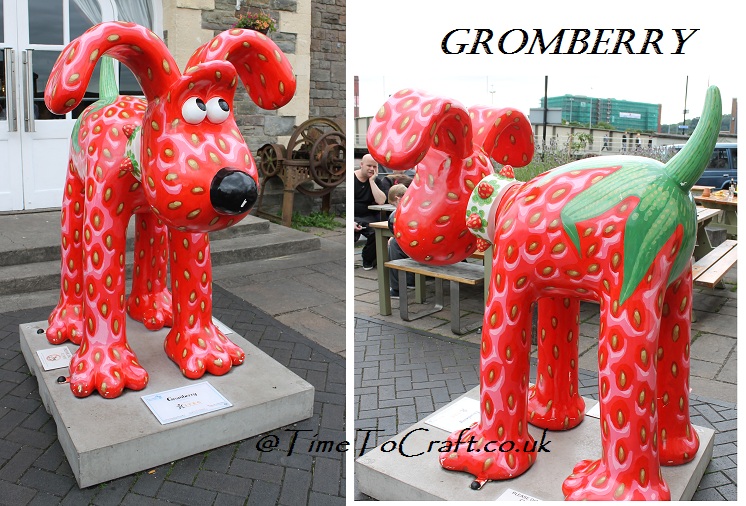 We've been on the Gromit Unleashed Trail in Bristol, this weekend. We found 55 out of the 80 Gromits.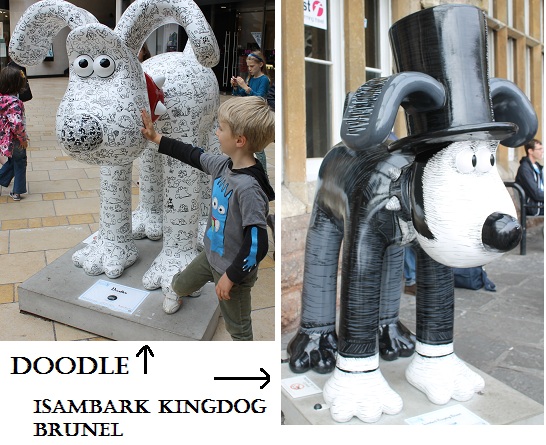 I'll spare you from viewing all 55 of them. I did take all their portraits, from several directions. Several times………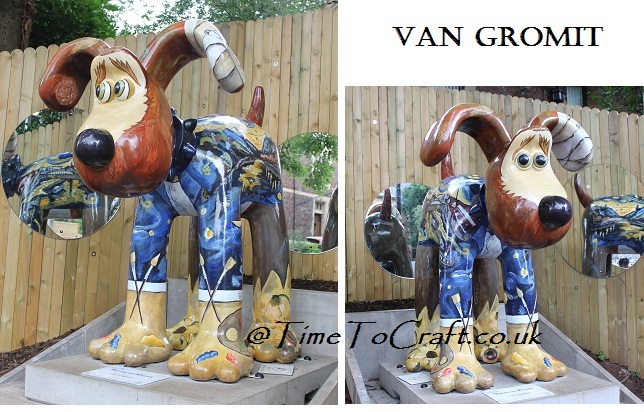 I love all the ideas and creativity.  I loved the Lions in Bath three years ago, but somehow Gromit allows more humour.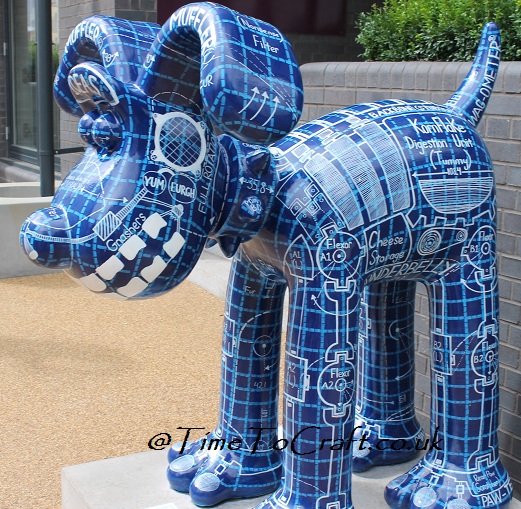 Bristol is the home of Aardman Animation, the creators of Wallace and Gromit. I think Gromit was a fabulous choice for the trail. It was great to see other Bristol landmarks featured, as well.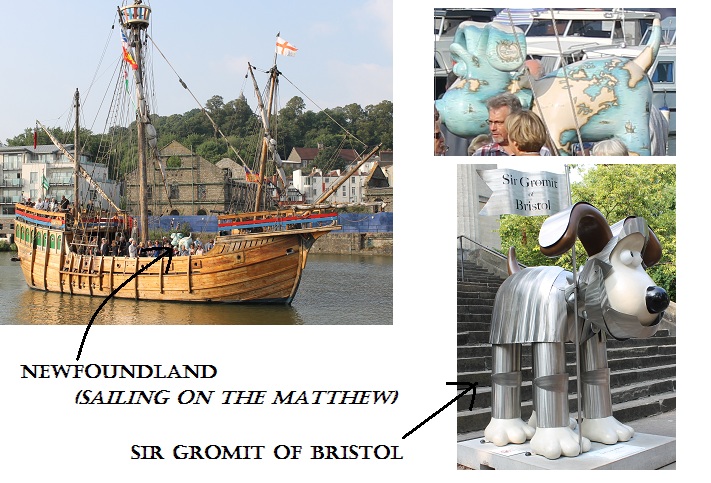 We thrilled bored the children showing them where we used to work, live and first met in Bristol. They were far more interested in spotting the next Gromit. I see their point. It was a lot of walking, but they all bounced along and had a wonderful time.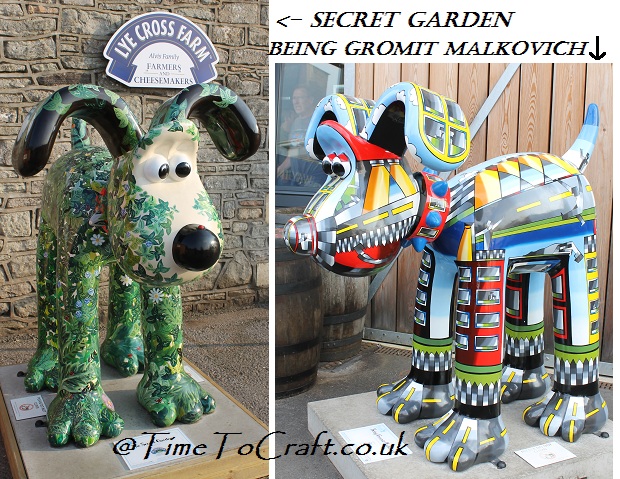 One thing I noticed was that once you were clutching your Gromit Unleashed Trail map, you became part of a huge, moving community. People would shout across the road to tell you that you were going the wrong way or where the next one was, if you looked lost. As I stood photographing the Gromits, I would learn the next best one to visit and the features to look out for, from the person standing next to me. Some people, we kept bumping into, so we could compare notes.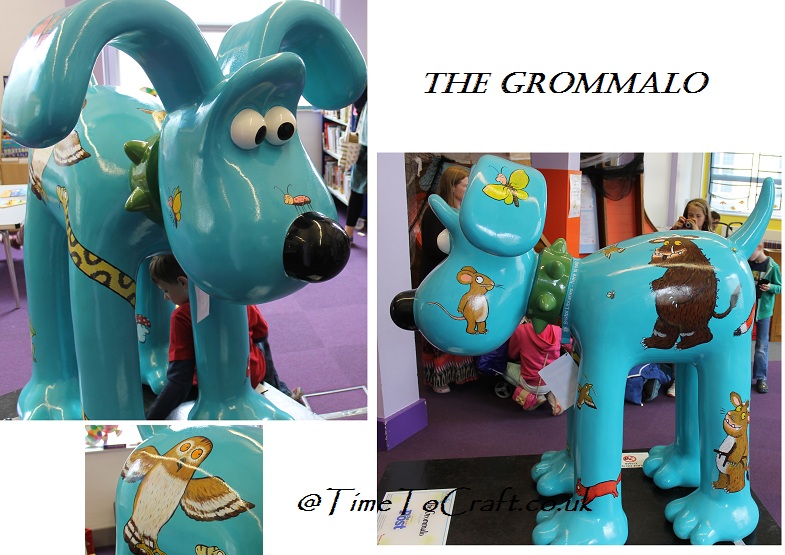 Second thing I noticed was that most people used their phone cameras to photograph the Gromits. Anything more bulky, was rare.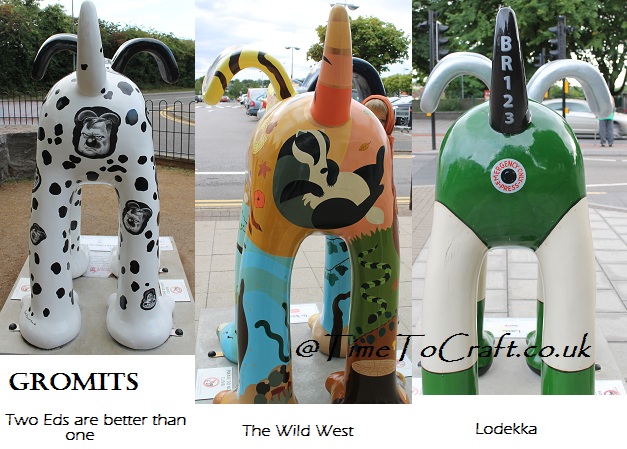 The Gromits are all so different. Humour, beauty and fantastic painting techniques abound. There are some wonderful puns. The children are still chortling over the Two Eds (Balls and Miliband) featuring on one of the Gromits.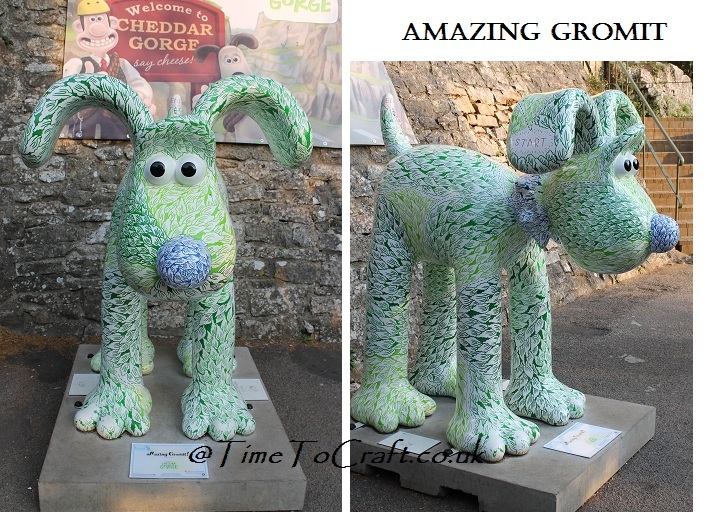 Not all are in Bristol. Some are in the surrounding area, like Cheddar. A perfect location for Wallace and Gromit.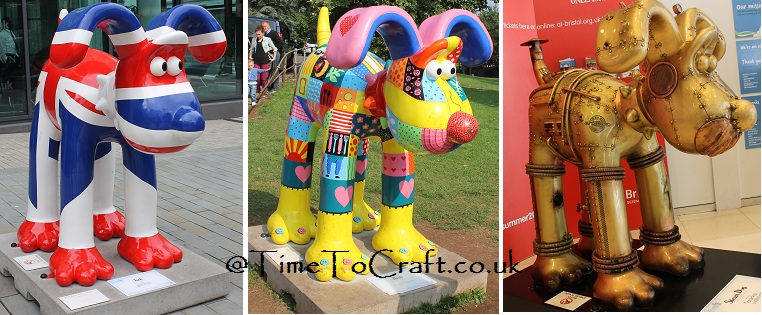 There is still time to go to Bristol and see them all (except no 80, which is in Paddington, London), before they are all auctioned off for charity.
The children would like to spend tomorrow's bank holiday, looking for the rest. I'm happy with 55, although……. I wish we had seen the Where's Wallace Gromit …….and there was that one that looked pretty good, just off that road,……….
(One more off our Summer List)
For an eleven years take on the Gromits, take a look at AJ's write-up on her blog. All her own photos too. Also pop over to the Gromit Unleashed site to find out about the The Grand Appeal.
 (edited: seen 80 Gromits)
Linking up with all the #CountryKids….