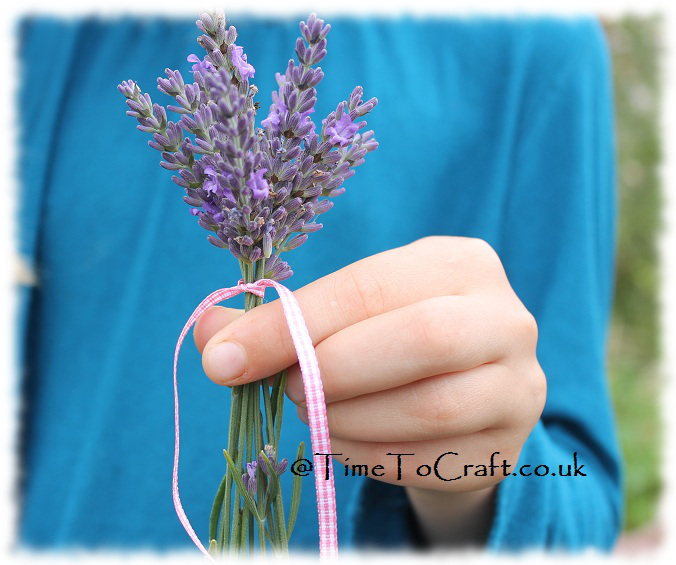 Our summer list has plenty of crafting activities and outside fun items on it. As the summer holidays are drawing to an end (boo hoo!), I can't help noticing that there are many ticks against the outings and other outdoor pursuits. Not so many against the crafting items. Hmm.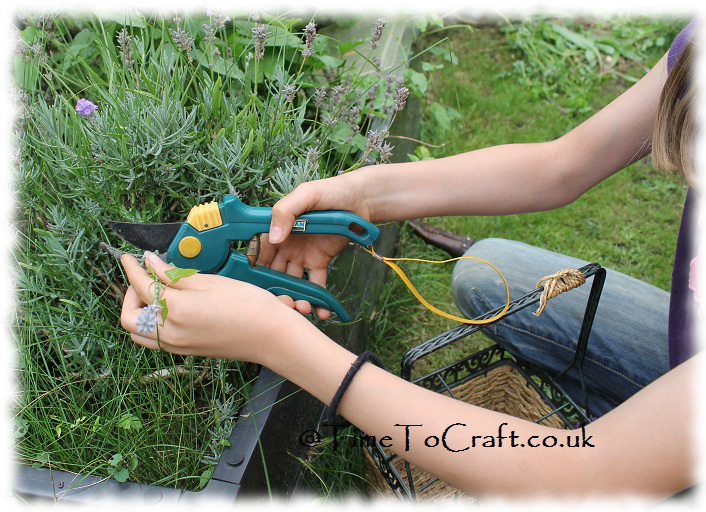 Today was one of those muggy and overcast days. We were dragging our feet and ready to take it slow. Understandable, seeing as we've ticked off a few days-out this week, including a maize maze and a country park. I, for one, was happy to be home. The garden was calling. Calm activities required.
One of the most popular gardening activities, each year, is harvesting the lavender. We're a bit late and …… the bind weed has stolen a march on us. Ahem.
While the girls filled baskets with lavender, I weeded. I'm sure I should have taken the photos after the weeding, but hindsight, as they say, is a wonderful thing.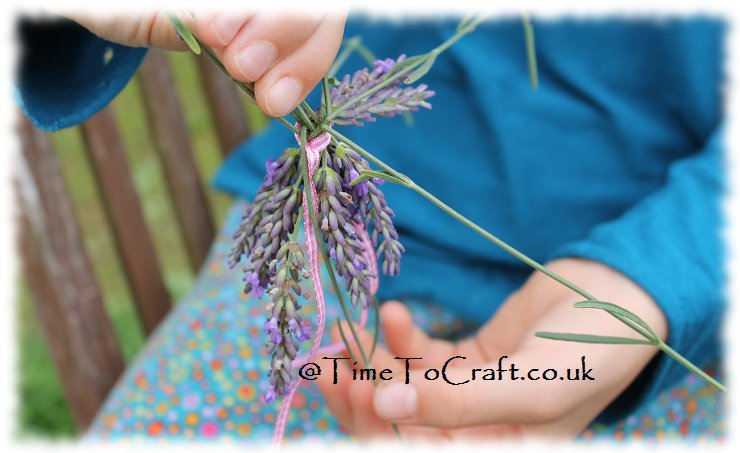 Now, one of our very favourite lavender activities, to do with fresh lavender, is to make lavender wands. The children love to put them in their drawers. Got to say, I love pulling out clean linen on a winter's day from the airing cupboard and finding a lavender wand tucked away in its folds. Like a postcard straight from summer.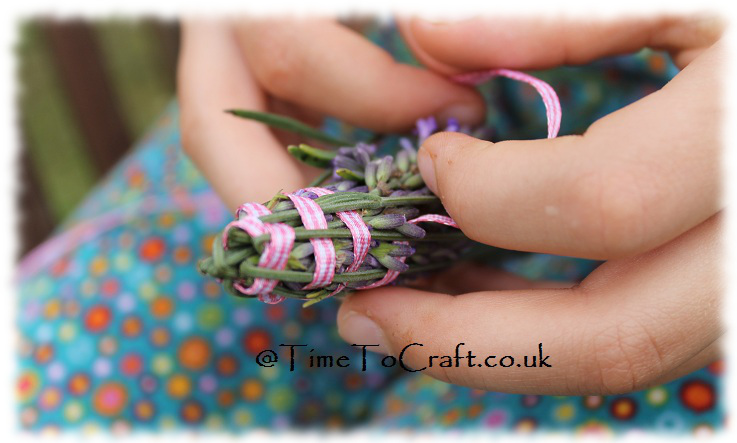 I love ribbon. Throughout the year, I put aside suitable ribbons just for this activity. Of course, I always forget where I have hidden the stash, but I was able to lay my hands on enough this year. We sat out in the garden. The fragrance was gorgeous. We weaved and twisted the lavender and ribbons, until….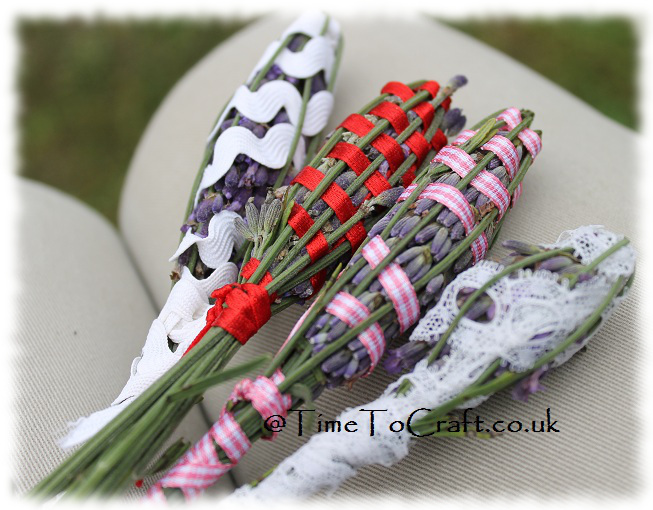 ….we had a clutch of wands. (How to here)
While we were out in the garden, we checked up on some of the inhabitants that have made their home there.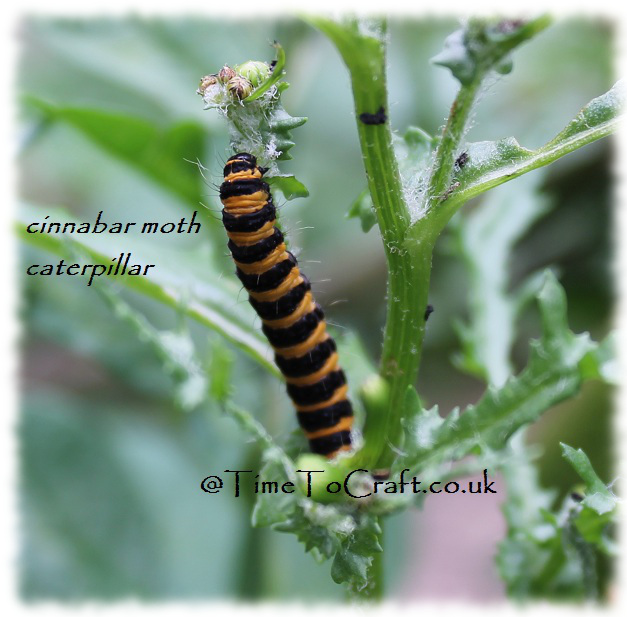 We've been watching the caterpillar gradually eat the groundsel. (If only I could train an army of cinnabar moth caterpillars to munch through all the groundsel in the garden)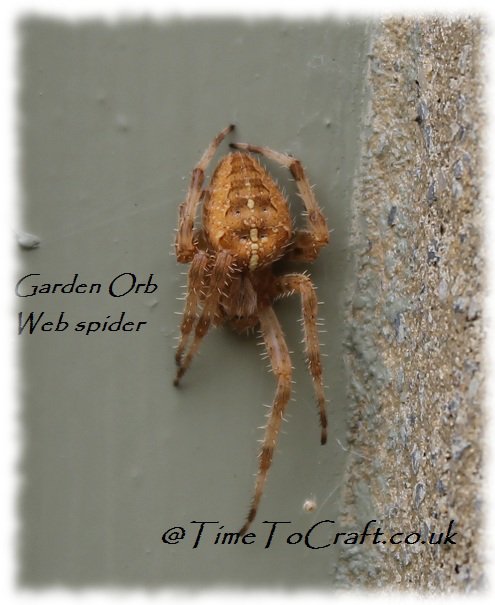 We found a garden orb web spider on the window. We suspect it is starting to lay a collection of eggs. The children are planning to watch the progress (previous clutch)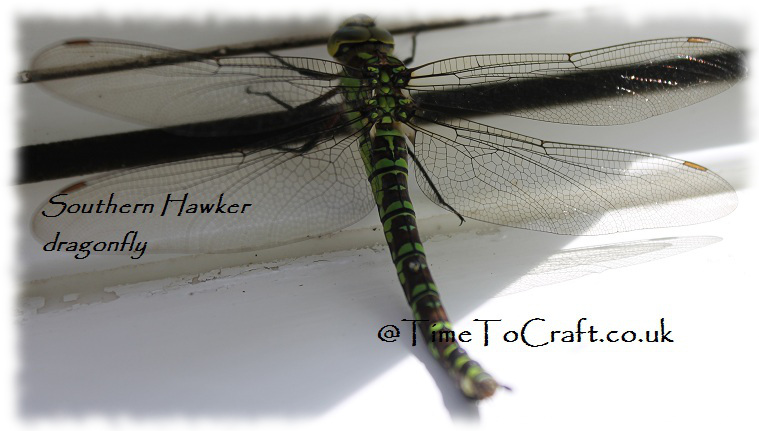 This dragonfly, unfortunately was not in the garden, although we do get them visiting. The wing structure is amazing. I rescued this one from my parent's kitchen, this week. Not before I took a photo of it!
There is still more lavender to harvest. It will all be used in crafting activities this winter.
(lavender shower scrubs,  lavender and almond cake,  bath bombs,  lavender cushions,  bath salts,  gardener's hand scrub and lavender wands)
Plenty of outside fun AND a crafting activity crossed off the summer list too. Yeh!
Linking up with all the #CountryKids….