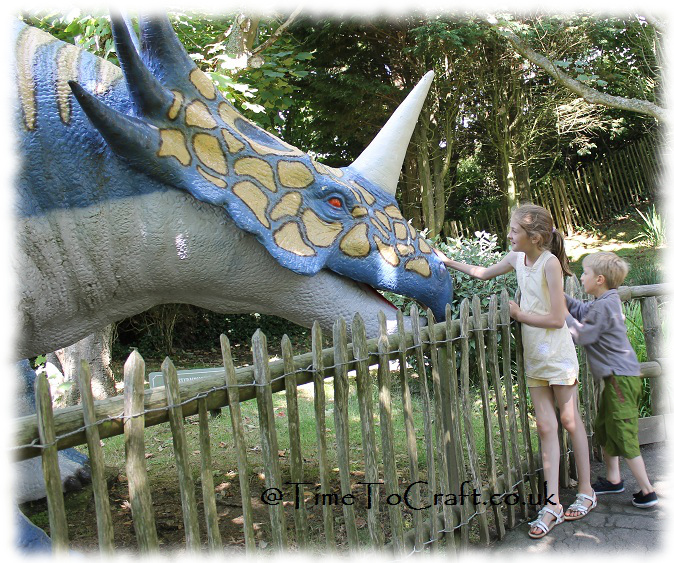 Last week saw us in an unusual setting. As a family, we tend to be in big, wide, open spaces such as fields, or on sides of hills. Occasionally in a city, but it is a rare sighting, indeed, to see us in any place with crowds and queues, such as in a theme park. I don't do queuing, if I can help it. Life is too short to queue for ages and then be thrown around for a few seconds. Each to their own. It's just not me.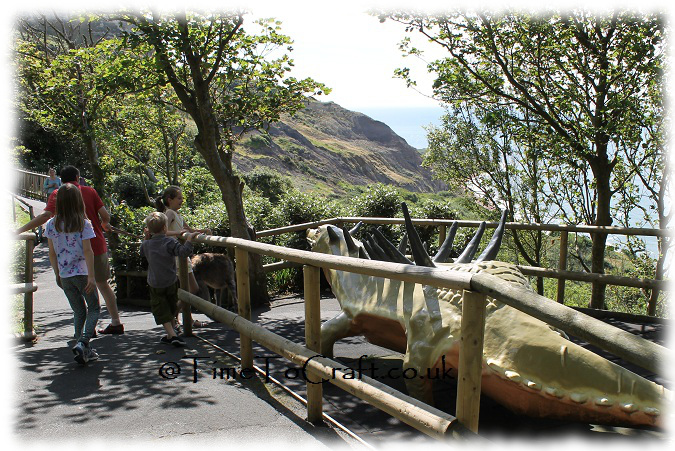 But this theme park is different. It has dinosaurs and views. I can cope. Even our dog saw it as nothing more than a slightly odd walk. (OK, maybe very odd)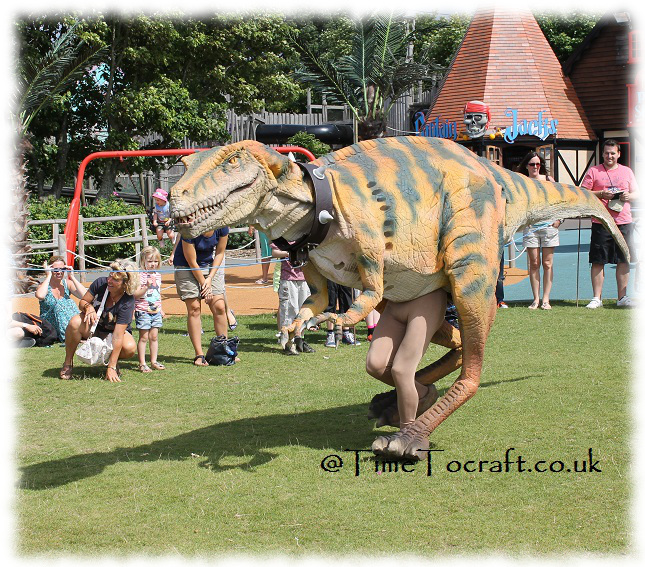 We've been to Black Gang Chine before. Six years ago. TF was a baby and unsurprisingly did not remember it, so we had to go again. Especially as he loves dinosaurs.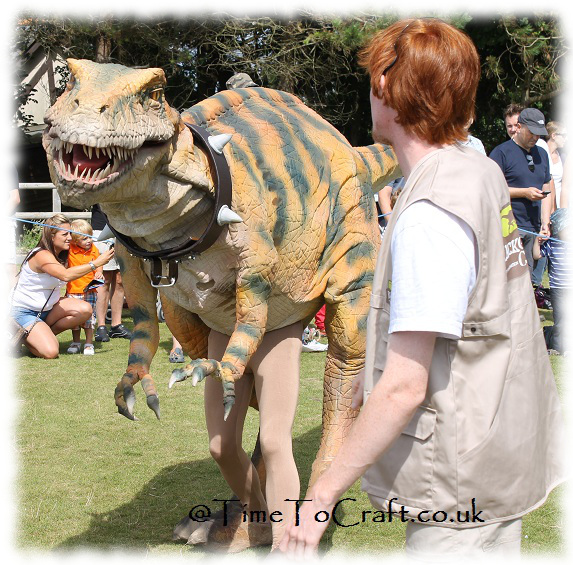 He was not disappointed.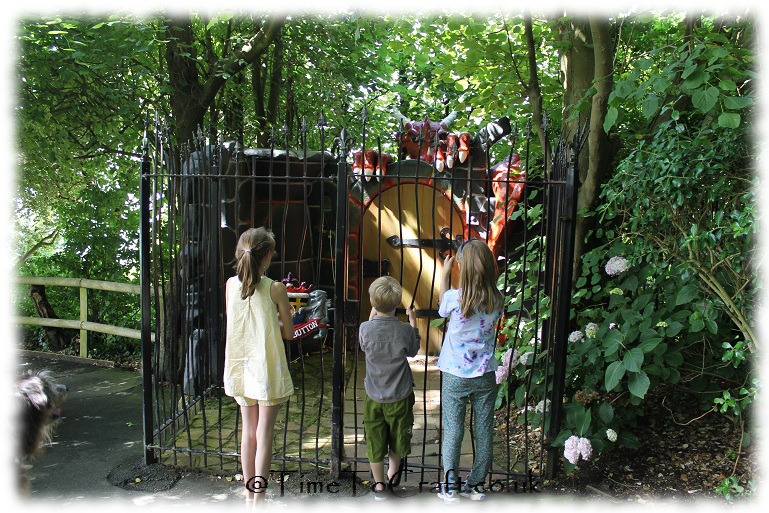 It was not all dinosaurs. Black Gang Chines reminds me of the missing chapters of The Magic Faraway Tree , where different lands appear at the top of the tree, with mixed results. In this case, the "lands" included a nursery rhyme area, an enchanted castle, a grand house taken over by goblins, a place that is nothing but a maze and a land where everyone has cap guns and shoots everyone else. The latter was our least favourite and we did scurry down the "ladder" as fast as we could.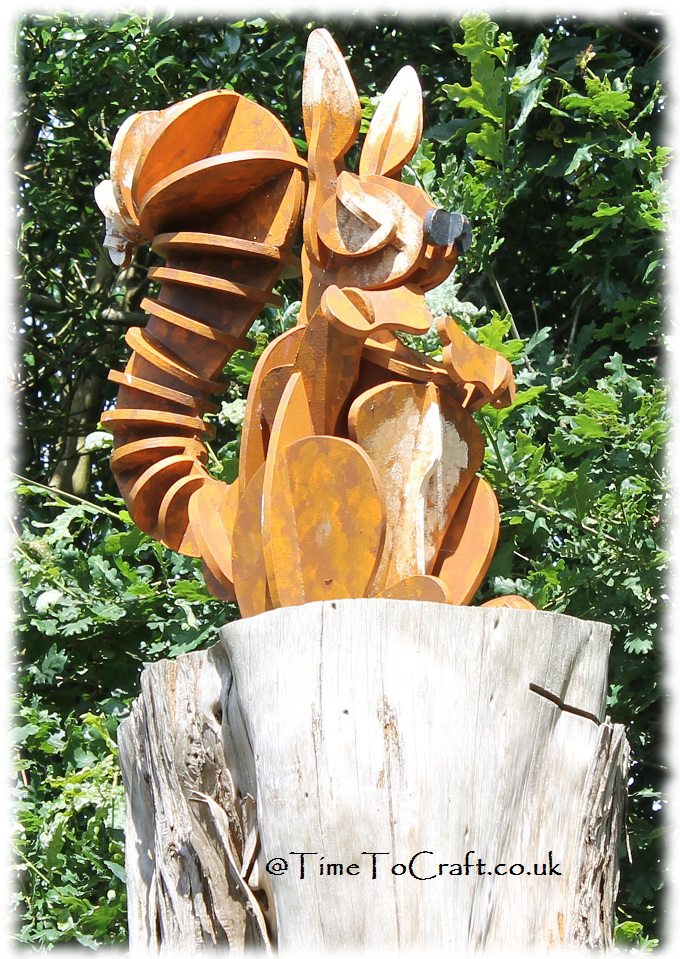 It is set in a most beautiful location. How many theme parks can you go to in the UK and see a real live red squirrel, that just happened to be passing through the trees? No photo of the real squirrel, but I was rather taken by the statues. (For overseas readers – Native squirrels are red in the UK, but the grey squirrels have unceremonially usurped them in most of the country. Only small pockets of red squirrels can be found now. Isle of Wight is just such a place).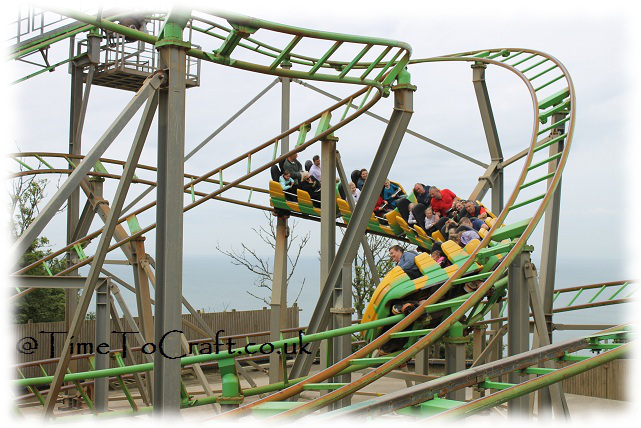 The park has an old-fashioned feel. There is a Crooked House with wonky floors, a room of distorted mirrors and, of course, a few rides (with queues – sigh). Some of the family were brave enough to try their first rollercoaster ride and water slide. They tell me that the roller coaster had a great view from the top. (Hey, someone had to stay with Gwinny the dog!)
It was great to revisit and it's now ticked off all the family's list of things to do. On to the next!