Invited and Uninvited plants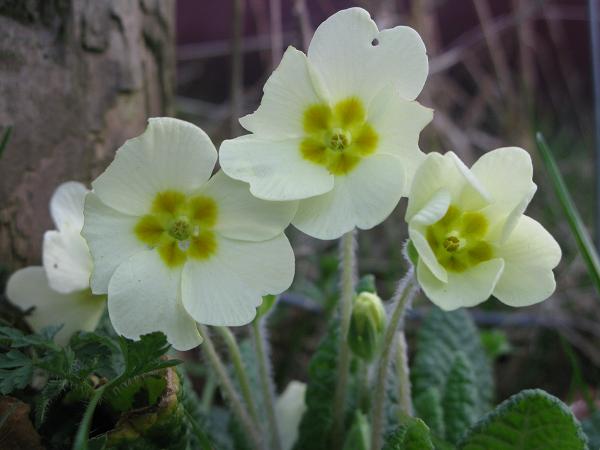 I have never planted a primrose, but every year they appear at the edge of the grass. Just like the snowdrops and daffodils. They are very welcome, unlike the dandelions later on. I've often wondered if there is somewhere in this world where dandelions are truly welcome. I know they are described as very nutritious, but surely no one needs them on the scale they appear in my kitchen garden.
Another unwelcome plant has been removed from the garden today. My least favourite plant, which was in the garden when we arrived. The pampus grass. The children have enjoyed spreading its feathery plumes and leaves around the garden. Even the cuts on their hands and arms have not put them off, leaving our garden looking like a straw man has been cruelly massacred. No more!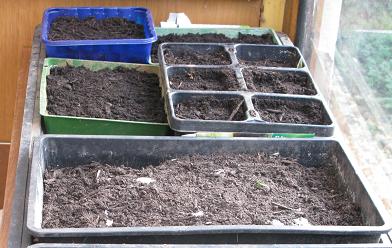 To compensate, I have been busy sowing seeds in seed trays. AJ and TF have helped, so not as much progress as I would have liked. They mean well and they are learning. AJ has asked for part of the garden to have as her own, so some of these seeds are for her patch. I'm quietly pleased that she wants to have her own garden.
Spot the lack of labels sticking out of the trays. After last year's plant confusion (a helpful little person rearranged the labels), I am going for a new approach. Each tray has a label stuck to its side.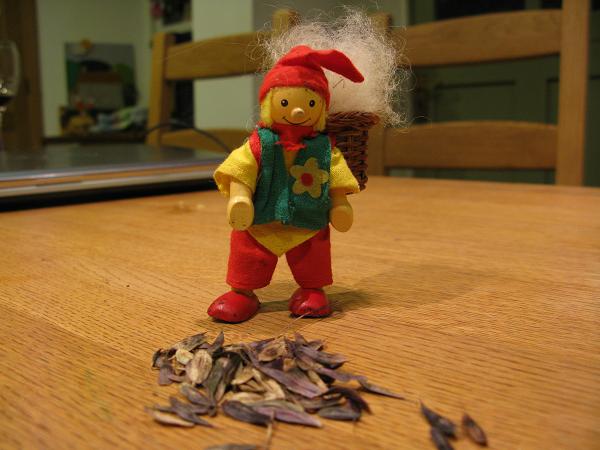 These are the seeds that I am most excited about this year as it is a bit of a departure for me. I usually grow fruit, veg, herb and cut flowers. This will be the  first time I have grown something purely for dying. It's woad. Now I know lots of people see this as a weed, probably equal rating to a dandelion. I read that it is illegal to grow it in several states of America, but I am excited about it. I'm looking forward to using it to dye wool. Craft project in the making.
So apart from making bread and choc chip and cranberry cake, we've been busy in the garden. I am loving Spring.