It could only be a beach bag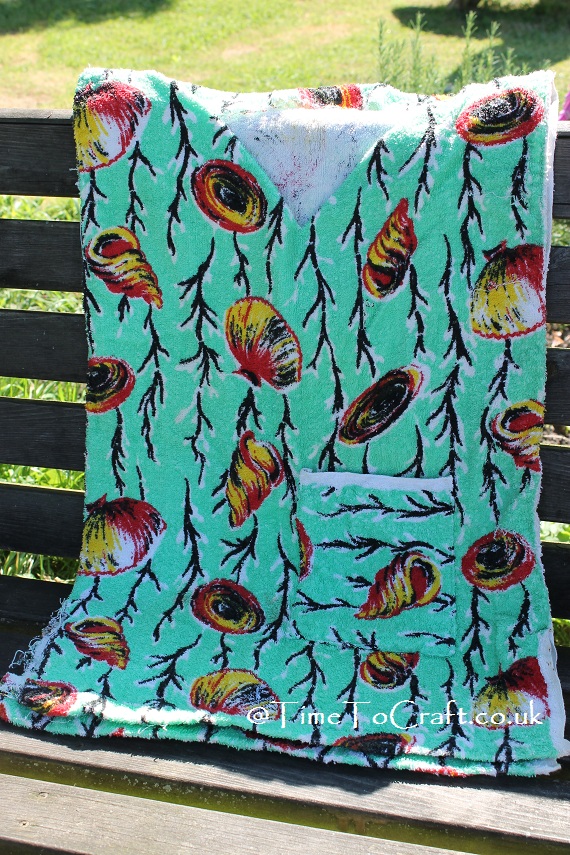 A while back, my mother handed me a pile of vintage fabric including an almost finished beach robe. I don't know who started making it or why it had not been finished. I suspect it dates back to when my big sisters were little. Maybe they outgrew it.
The fabric is a vibrant green towelling and the shell print is just perfect. It screams beach holiday. I don't think it has seen any sun, so the colours are as fresh as the day the fabric left the shop. Just looking at it, I'm instantly transported back to a 1950/60s beach scene.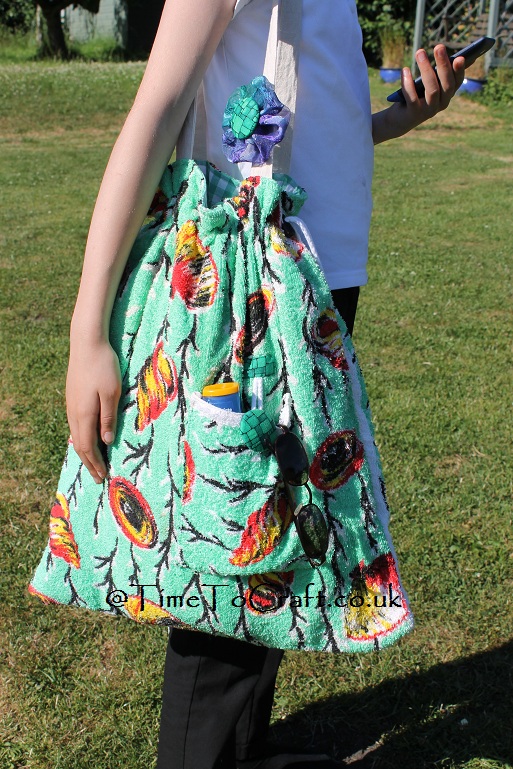 I checked to see if any of my children wanted to wear it as beach robe. No. I was free to make whatever I liked and that could only be a beach bag. I kept the existing pocket and recycled the shoulder straps from an old bag. I had a length of school dress fabric left. Too small for a dress, but just perfect for lining the bag.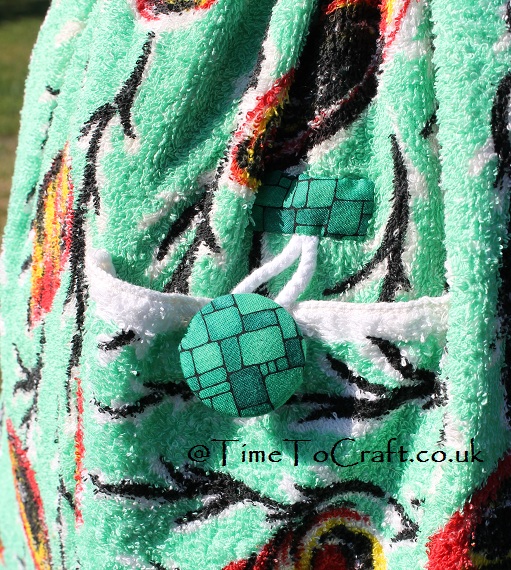 The pocket gaped slightly. Digging around in my supplies, I found fabric and a button to cover. The raw edges of the loop are hidden under a tab made from the same fabric. This is going to be a handy pocket. It is the perfect size to pop sun tan lotion and a pair of sun glasses. Maybe more.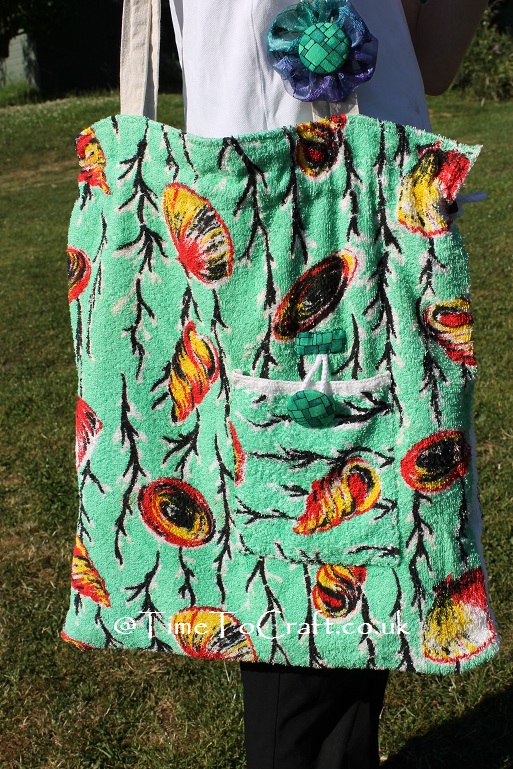 To secure the top of the bag, I opted for drawstring, with a toggle. I reckon I should be able to fit a couple of towels, swimming costumes and a book comfortably in the bag.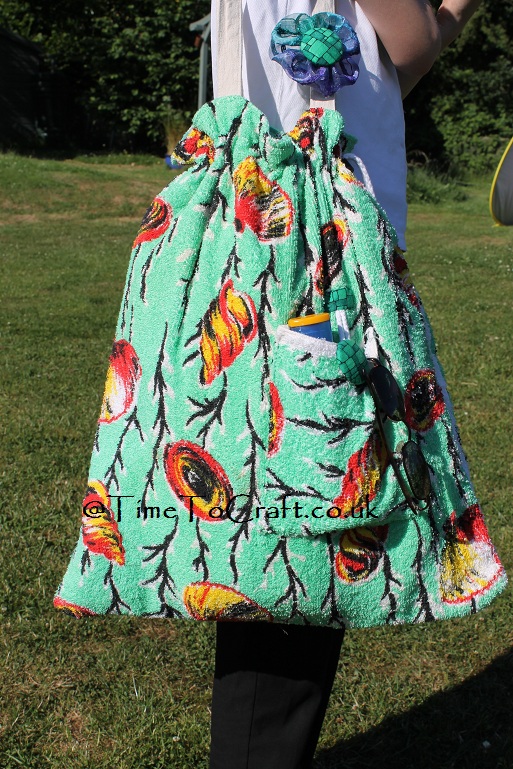 I'm really pleased with the bag. For me, it ticks so many boxes for the perfect beach bag. Big, colourful, comfortable and unique.
All I need now is a beach to take it to.