I should have stuck with Plan A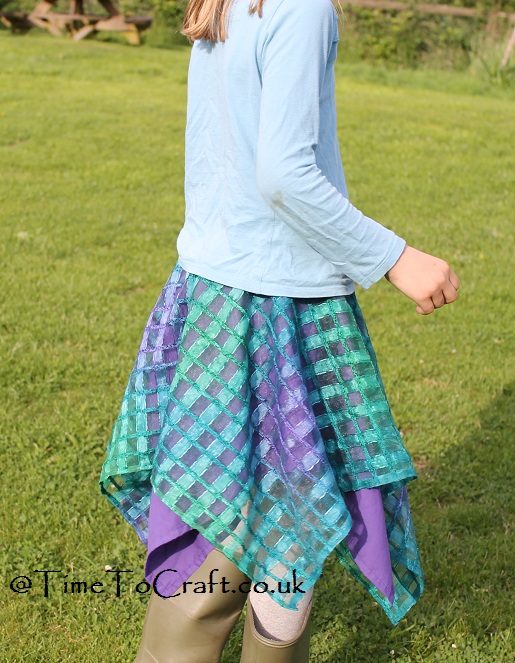 Dear Daughter
I think this skirt helps to illustrate that we all make mistakes and never stop learning. Even as a grown-up.
You've reached an age now that I should consult you more. Falling in love with a fabric (me) is not a good excuse to throw away our well thought out plan. It might have worked when you were four years old, but not now. Now I need to stick to the agreed plan. Plan A, in this case.
In all fairness, we both liked the idea, but I forgot the purpose and as your mother, I should have known better. It was too far-out-there for the occasion. The wrong crowd. One day, you will be able to wear whatever you want, where ever you want, without a care for what others think, but that is a few years off yet. I forgot. For what it's worth, I still like this skirt and I think you looked gorgeous in it.
I've learnt my lesson and I'm ready to eat humble pie. Next time I will stick to Plan A. I'm only posting this so that I remember that I shouldn't let my creativity run ahead of my sensibility.
Love from your Mother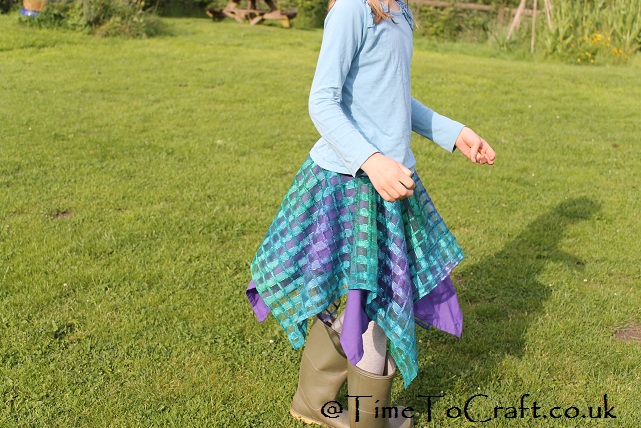 (inexcusable excuse for a twirly skirt moving picture.)
PS I bribed your sister to model it for me, as I knew you wouldn't. Sorry.
Linking up to Frontier Dreams' KCCO
Inspiration for make from Pinterest and Pinterest