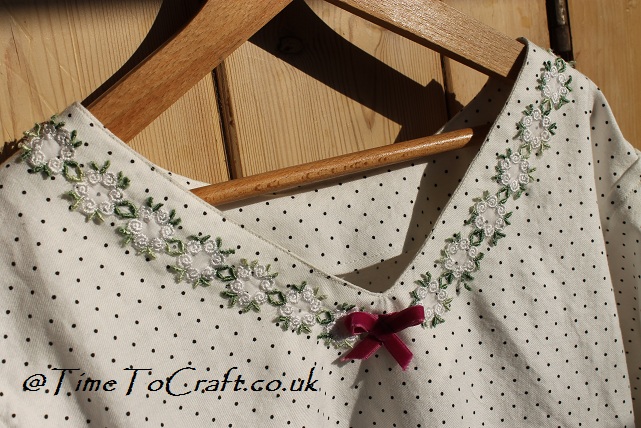 I'm going to start in the middle of this sewing story. Partly because I have the photos for the middle, but not the start and the end hasn't happened yet. So this is the middle and the start will just have to follow. Truly appropriate as it features my middle daughter's sewing.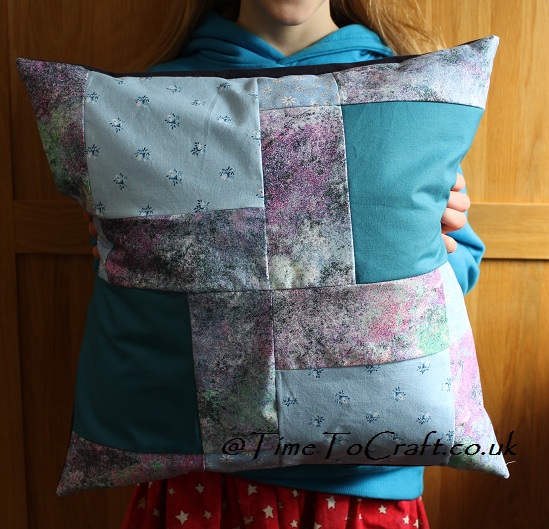 I've been busy sewing. With their new love of my sewing machine (patchwork cushion), my daughters have been hovering at my elbows, desperate to have a sewing project of their own. BL threw herself into making a second patchwork cushion to give to one of her best friends as a  birthday present. She loved making it and giving it, and she really wanted to do more.
Both of my girls wanted to do something other than a cushion. They wanted to make something that they could wear. Always up for a challenge and keen to pass on some of my knowledge, I put my home-sewn thinking cap on and thought. One of the first things I made in my school needlework classes was a nightie, so that seemed a good place to start.
They loved selecting their fabric and trimmings. The choice of pattern was relatively painless too. I cut out the fabric and helped BL to pin it together. She is really comfortable using my sewing machine now, so the nightie took shape very quickly. She left the neatening to me. Mainly as this was a long project for my eight year old and I cannot bear unfinished seams.
I cannot begin to tell you how much she loves her nightie. She is wearing it for the first time tonight. She says that it is cosy and warm.
When I added up the cost of the materials used, I was amazed.  It worked out at about £11.75, which I don't think is bad. BL now has a lovely nightie and has started her journey into dressmaking.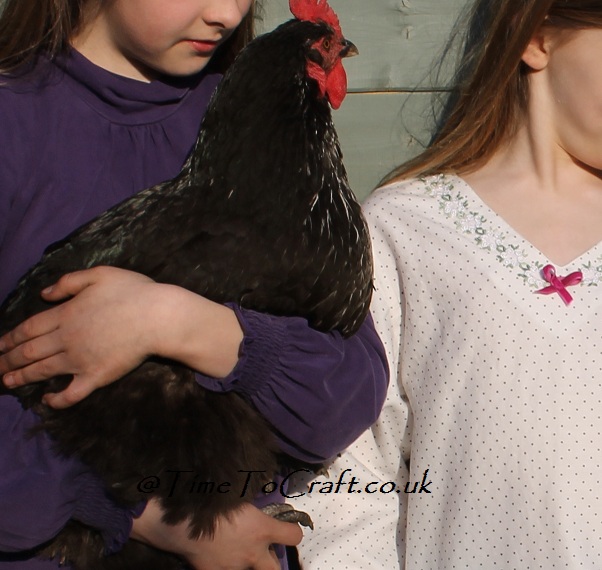 Apparently, chickens needed to muscle into the photo shoot. Not sure why.
Details: pattern McCalls M6227
Fabric: brushed cotton
More sewing details to follow with AJ's project.