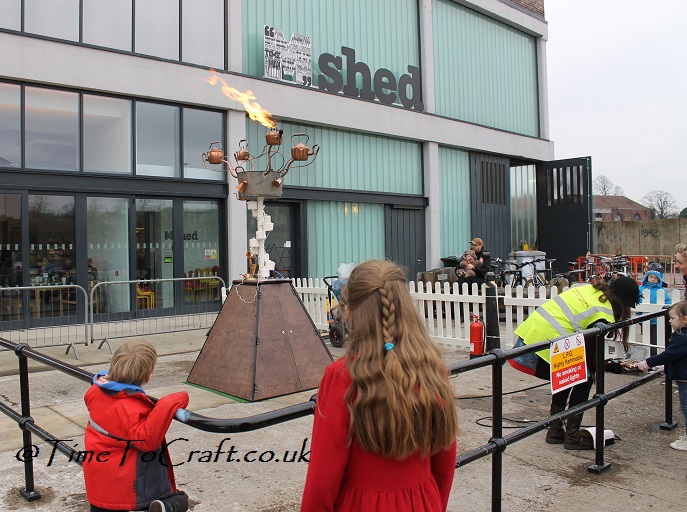 If there was an event that was made for our family, it was the Mini Makers Faire in Bristol today. Science, technology, crafting and a good dose of recycling thrown in. Even a little bit of history, but most importantly, there were buckets and buckets of creativity.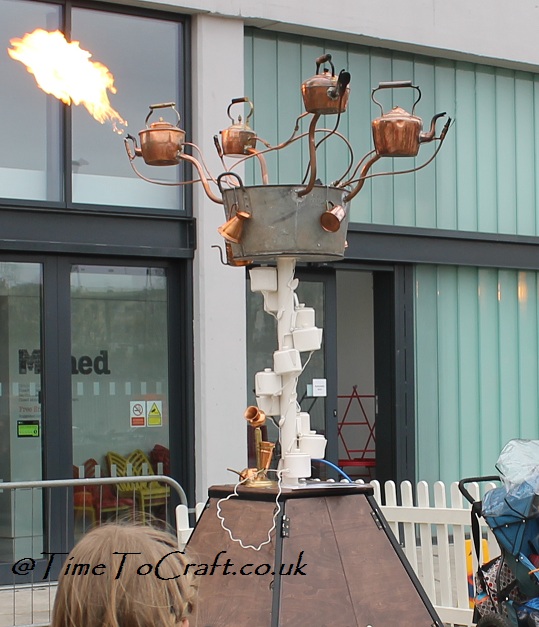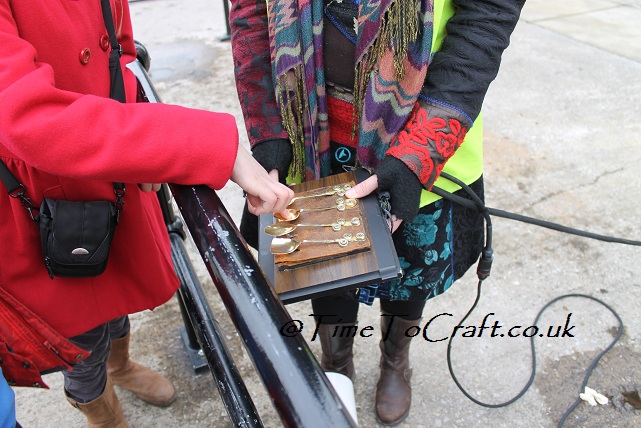 Each exhibit, we stopped at, strengthened the children's knowledge in a fun and exciting way. In this outside exhibit, each copper spoon completed the electric circuit to send flames out of a different kettle. Nothing like a dramatic display to sear information into memory.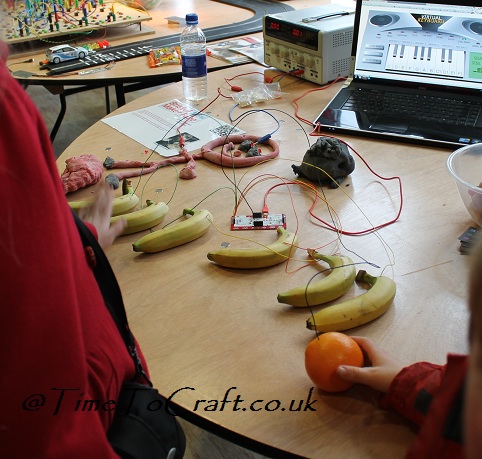 Inside the faire, the children were fascinated by the banana keyboard. While one tapped each of the bananas in turn to produce a different note, the children joined hands and held the orange to complete the electric circuit. The laptop screen showed them which note was being pressed. If only my school science lessons had been so much fun.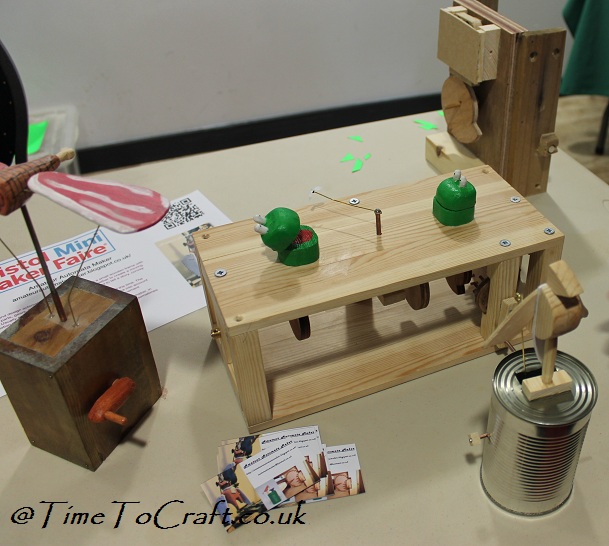 The wooden automatas really captured their imaginations. The frogs took turns trying to catch the fly and I loved the flying ham to the left. (Wish I had taken a better photo). First time I've seen a tin can being used as a base for the mechanisms. Very neat.
The children are really keen to have a go making an automata or two.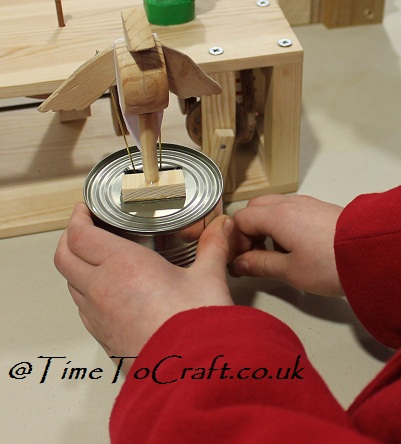 There was so much there. We stopped to talk to the people with the wasp display and the archaeology finds from the nearby dig. There was a very effective display of vortex current using a dustbin. Among all the modern technology, there were spinners and weavers, and a lady crocheting yarn made from strips of crisp packets. It really was the most perfect event for us.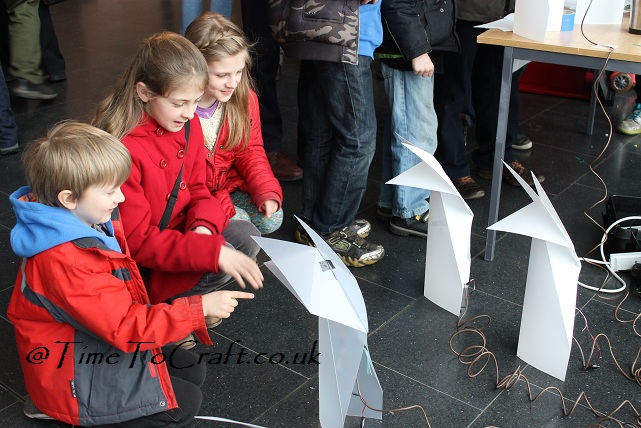 These roborigami foxes were a hit. The children tell me that they responded when hands were put close to them. They also made an endearing, almost yapping sound.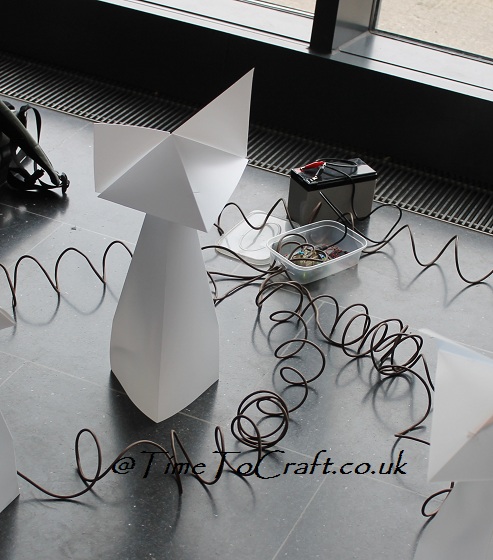 What's not to like when someone can combine origami with electronics. Did I mention the 3-d printer and the toothbrush head that vibrated across the table?
All in all, the faire was inspiring and fun. I'm sure they'll be talking about it for some time to come. Not a bad start to the Easter holidays. Oh, and we came home with a little science and crafting project. I think I know what we'll be doing tomorrow.