One small creative step forward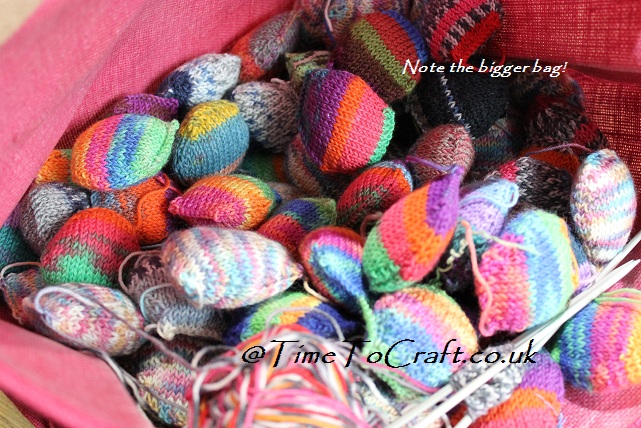 Seeing as I've reached the 30% mark with my hexi-puffs, I thought they were due a mention. I've got them down to a fine art now. They are my on-the-go project, which I take everywhere.
I love the bright colours. A definite plus when outside is overcast and drizzly. This project is stepping forward.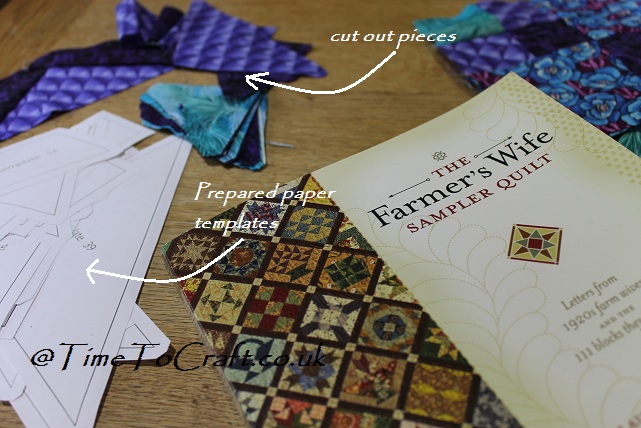 Next project is taking more faltering steps. After my success with the three first blocks, I have realised my mistake. Oh, the curse of precision!
I'm making a The Farmer's Wife quilt. If you've not flicked open the pages of a copy of this book, then I recommend at least a quick glimpse. If you love quilts and vintage issues, especially country life, then this book is worth a look. It contains letters written in 1922, from US farmer's wives (thus the title) taking part in a competition. Basically their views about whether their daughter's should marry a farmer. It is a lovely snapshot of the time. I suspect, if the competition was re-run now, the question would be so very different!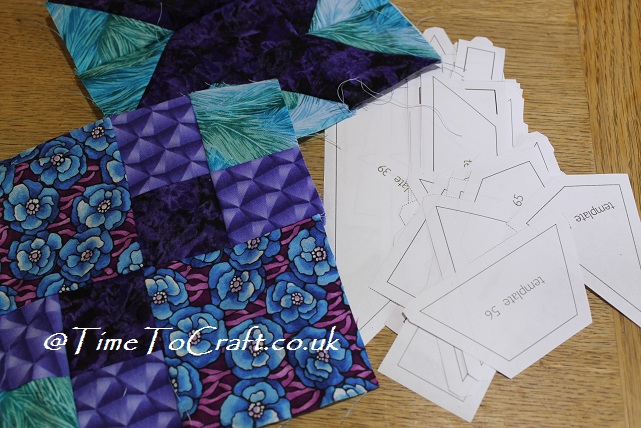 Arranged among the letters are 6″ quilt blocks for the reader to make. Just perfect for my cutting-fabric-out-precisely project. The book helpfully includes a CD with the templates. So far, so good. I choose my first three blocks and they worked perfectly. On the strength of this success, I dived right in and printed out half the pieces I needed. So far so good.
Actually, no it wasn't. The next blocks just didn't meet up properly. Hmph! After a bit of measuring and investigations, it turned out that I had printed the templates out too big. All of them. I was now making 7″ blocks. With a bit of fiddling I could still make them, just slightly bigger. I can do this, but it has made this project more challenging than I intended. Not a good sub-title for a partly made quilt. If I lose my momentum, it could end up as a UFO. One step back.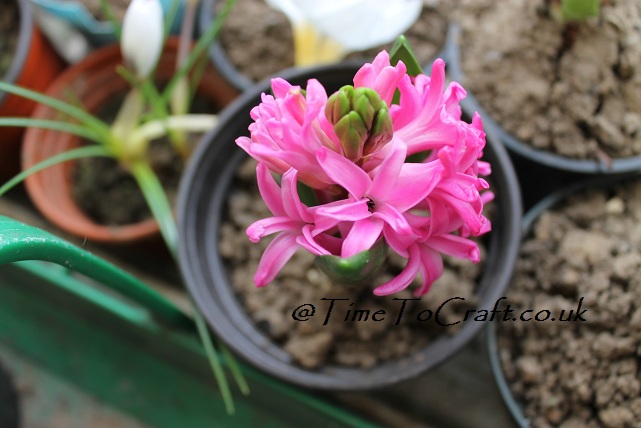 One step forward. The girls planted bulbs. Some to enter for a competition this weekend. After six years of failing to put the given bulbs in the earth, our household have finally managed to have flowers to enter this event. Yeh. A definite step forward. We don't mind if we win or lose, it will be an achievement to have taken part!