6:30 am.Woke up. Slowly realised it was too light. Promised snow must have arrived. Disappeared under duvet.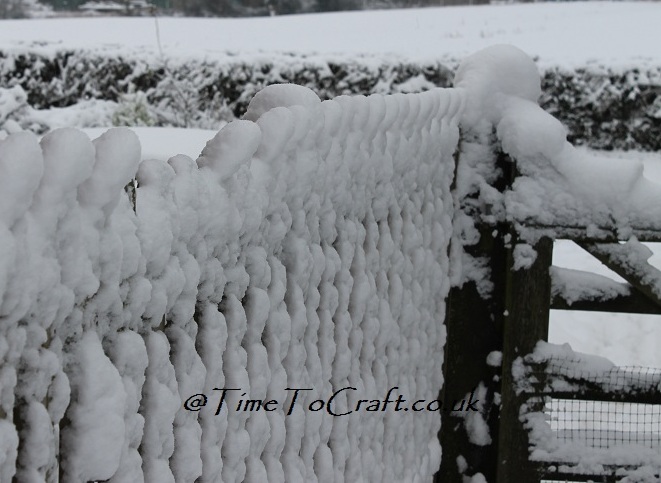 7:00am alarm goes off. Contemplate getting up. Soon after, I hear my mobile phone, down in the kitchen. Beep. A text message has come in.  Hmm. Early morning text plus snow. School must be closed.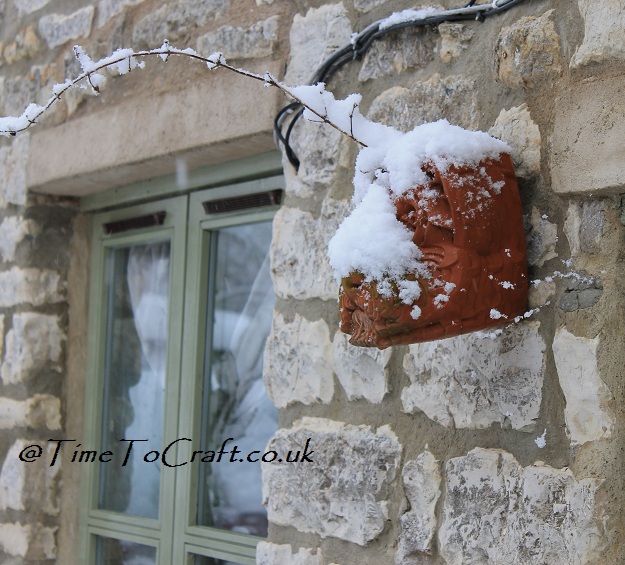 Better check. Yes. It's closed. Put head round each of the children's bedrooms and break the news. Amazing how they find it easier to jump out of bed now.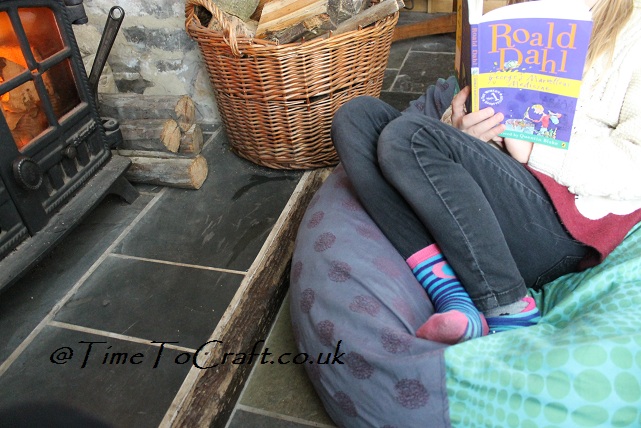 Filled the day reading together and playing in the snow. Sat around the table drinking hot chocolate and marmalade covered toast at elevenses.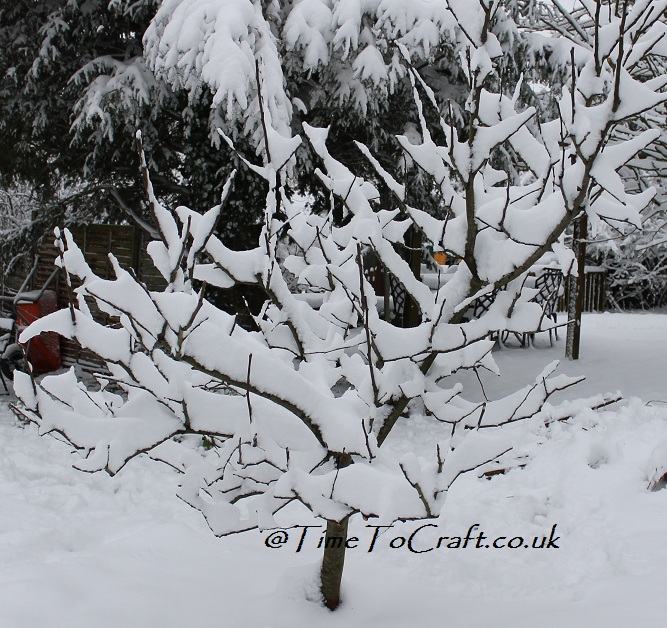 While the children caught up with the BBC Winter Watch,  I finished off some sewing. My craft morning with friends cancelled, but I don't mind. I love an extra day with my children.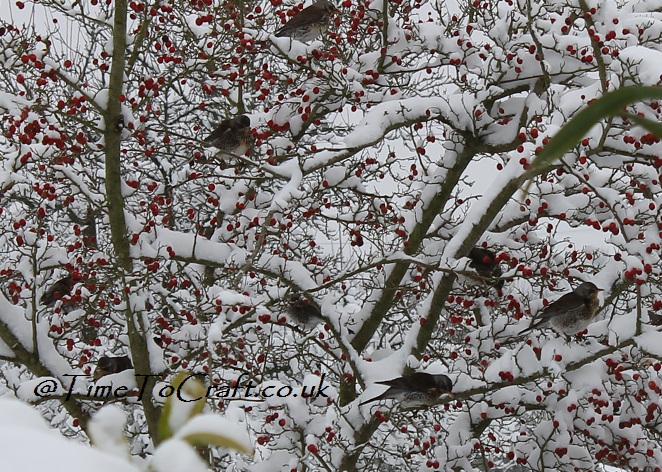 Afternoon, the whole family took the sleds up the field and built a slippy slide. Gwinny the dog flew up and down the snow covered slope. Trying to steal mittens and boots. Children squealing and laughing.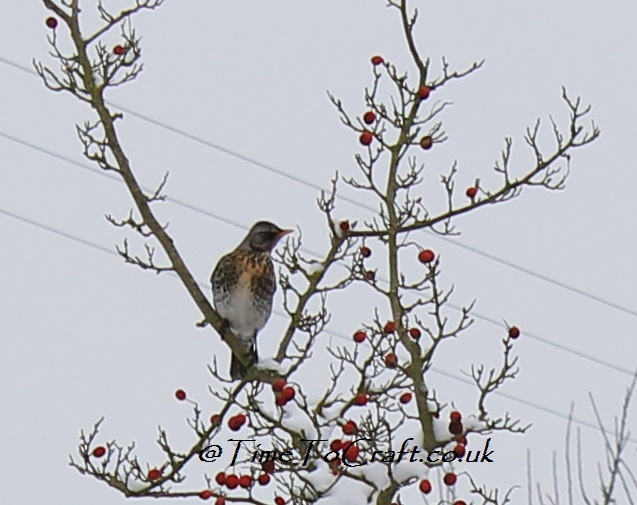 At home, we watched a flock of fieldfares devouring the berries in a near by tree. Watched a flock of lapwings fly over. A tiny firecrest whizzes passed us. And the snow kept on coming. So glad we don't have to be anywhere else.