Skirt to tunic in next to no time.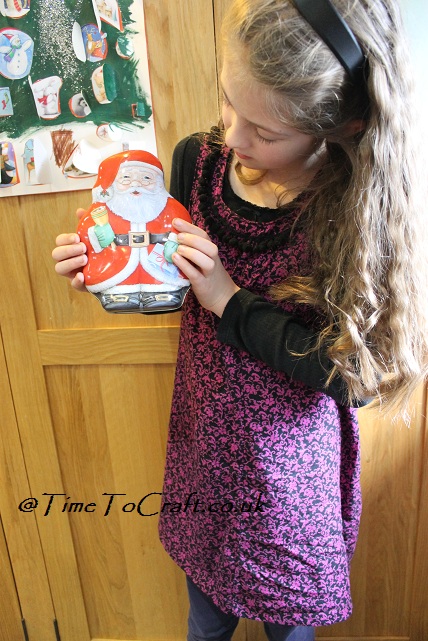 Back in the summer, my mother passed on a skirt to me for "crafting". It was long and swishy, but just didn't hang right. It sat on the shelf, whilst I considered its future. The print is fun, so I knew the fabric could be used for something, but what?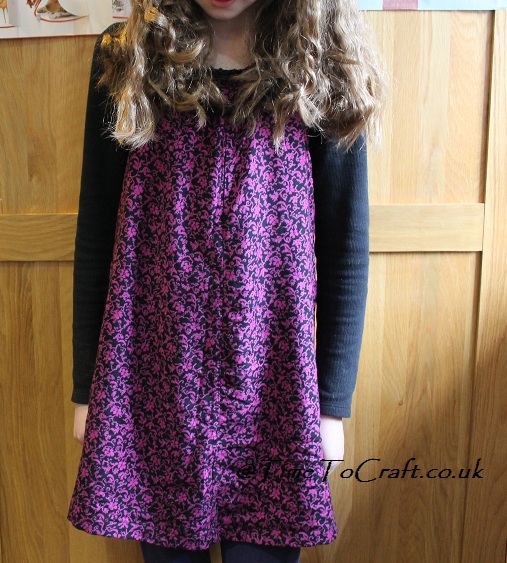 Step forward AJ. She liked it, but not as a skirt. After our traditional end-of-holiday cupboard clear out, she was lacking certain clothes items. Quite a list she composed. How about a tunic to start with? I suggested.
Snipping and pinning, along with some sewing. A couple of hours later, the tunic was complete.
Oh. How can a highly patterned fabric look so boring? It was mediocre. Hmm. Pom-poms. That will help. Sure enough, trimming added to the neckline transformed the tunic, into a tunic worth wearing. Phew! (AJ stopped me over doing the pom-poms. Apparently you can have too many!)
Yes, she's happy. There are more items on her list. It will happen in time. Just like everything else around here.
(The children are back to school tomorrow. I am going to miss them, but maybe I'll have a chance to catch up with things, including everyone else's blog)