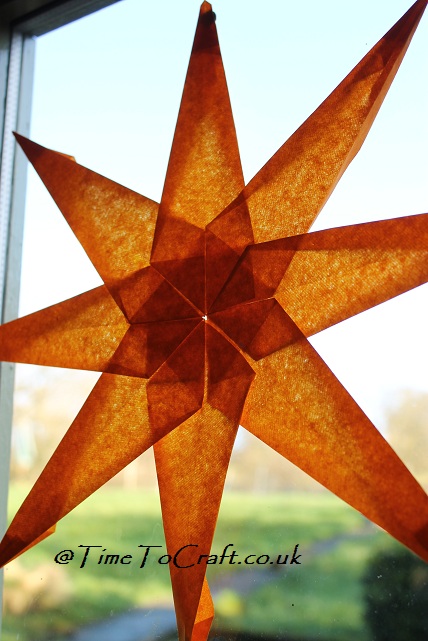 Happy New Year, everyone. Hope 2013  is a good one for you.
We spent the first day of this year making the most of the first day of no rain this holiday. And the sun was out. Yeh!
Also tackled the thank you cards. We used our new big pack of tissue paper (expect lots and lots of tissue paper craft activities this year.) and made stars. Adapted the instructions from The Childrens Year. Love that book. Always something to catch our crafting imagination when we need it.
We glued the stars to cards which I had bought for embroidery insets, but I do like the effect of these cards with a candle behind them. The children couldn't wait to give their cards.
It's just over half way through the holiday and our time has been filled with making, playing and visiting. Lots of family time. I'll be back with some homemade gifts and other crafting we've been up to.
I need to get back into my blogging stride, but in the meantime, I have to include one more photo from today. Picked from our kitchen garden today – leeks, brussel sprouts and cabbage, with plenty more to pick. A good start to the year.