Festive crafting with the little ones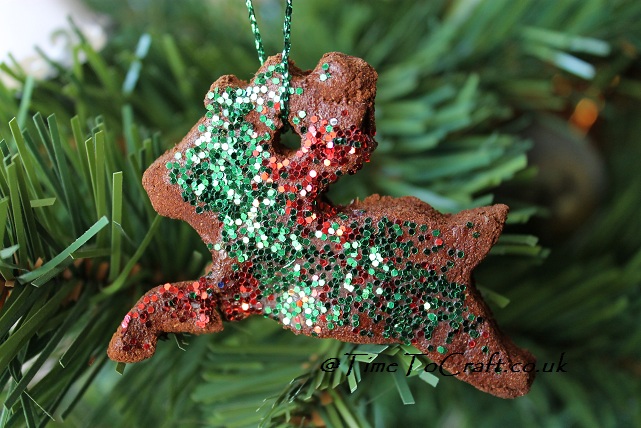 I love cinnamon and apple sauce christmas ornaments. It's one of those activities that just keeps on giving. Not only does my kitchen smells spicy and seasonal when we make them, but each year, when I open up the tin I store them in, they smell as gorgeous as ever. It is just the most wonderful craft activity to take into school. This week that's exactly what we did.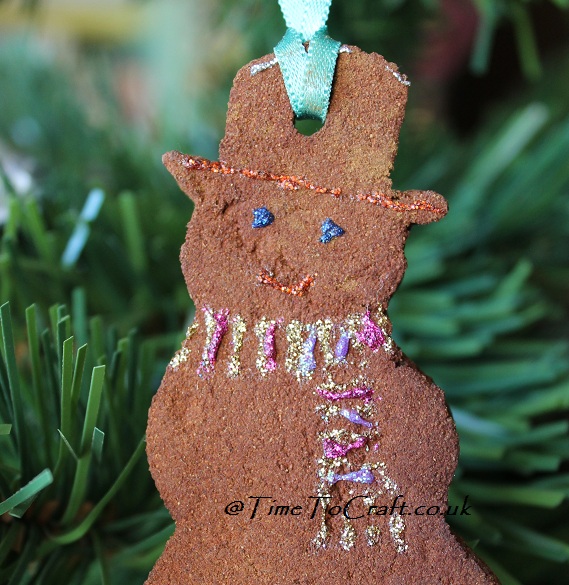 Most of the children loved it, with only a few finding the fragrance a little too much. I took the ornaments home to dry them in the Aga. They were then sent back into school to be decorated with glitter.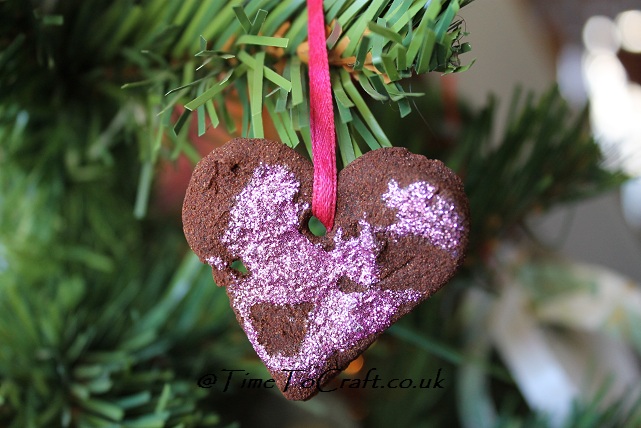 We also took another craft activity into their classroom this week. Reindeer handprints on to card. As this is the youngest class, the grown ups helped paint their hands. Lots of smiles and a few giggles due to the tickley paint brush.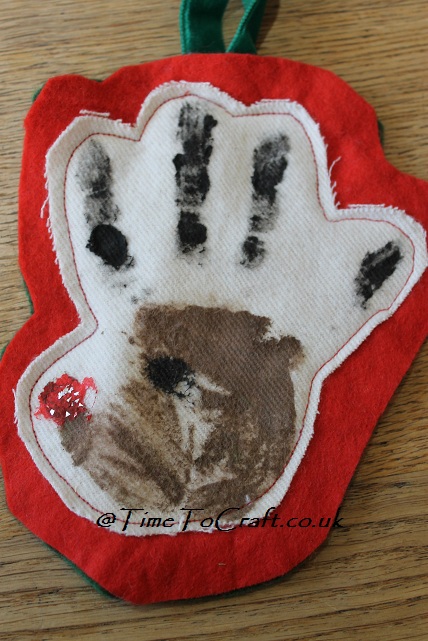 I don't have a photo of their masterpieces, but this is the sample I took in to show them. One AJ made when she was about 6. In class, the children left their print on white card and added a magnet on the back. Hopefully the reindeers will spend the festive season on fridges all around the village. All as different as they possibly could be. I'm back with the children again next week with a different crafting activity.
Last year's class spotted me going into their younger school mates' class with my craft basket. I was mobbed in the playground by children asking when I was coming into their classroom. Hmm. How could I resist such sweet entreaties? I do have a fun craft activity that I know my little friends would enjoy. I'm hoping I can arrange a time to visit them too.
All this festive crafting has made me feel so …..well, festive! Especially as I listened to them rehearse their songs for next week's nativity play. Just so festive.
If you'd like to make your own cinnamon and apple sauce ornaments, 5OrangePotatoes has a great tutorial here.