Polar bear tunic finished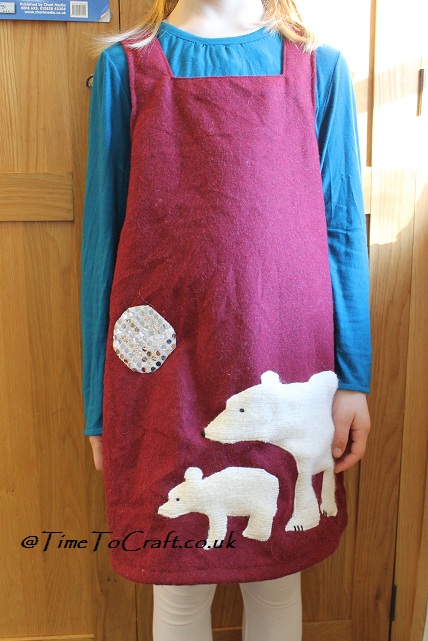 It's finished. The polar bear tunic is ready for wearing. I love this tunic. The fabric evokes such memories. I bought the burgundy wool fabric from an italian market almost thirty years ago. Shame as I wish I had bought more, but I'm pretty sure they will have run out by now. It is gorgeous to sew with.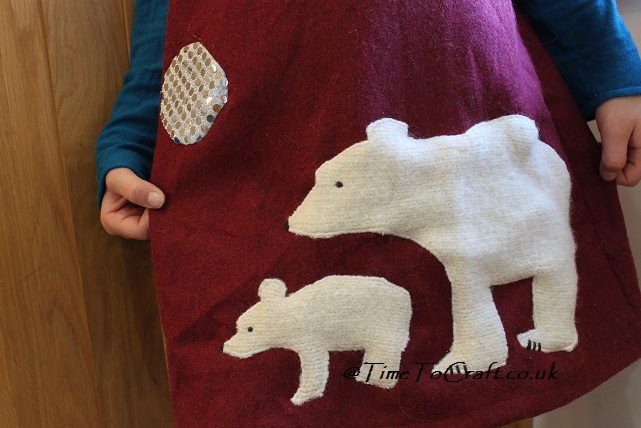 The polar bears are made from the end of the line material too. Among the knitting wool that I went through, after my grandmother died, were two cardigan sleeves.  I remember collecting the Falkland Island wool from a shop in Wells. With no other parts of the cardigan and only two balls, I took the plunge and felted the sleeves. The first sleeve made a heat bag cover and I used the second one for these bears.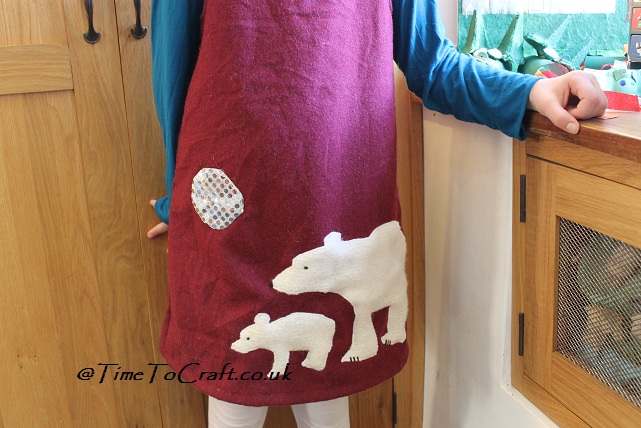 The silvery moon was added for balance. I used Simplicity 2156 for the tunic, but as the fabric was limited, I cut it along the grain, instead of the recommended cross grain. I added a zip at the side, so that she can easily put it on and it will last her a little bit longer.  I used embroidery silk for the polar bear noses, eyes and claws.
I'm pleased with it. More importantly, BL loves it. This is a girl who loves her polar bears. Having the mother and baby bear reminds me of one of her favourite books when she was younger – Big Bear, Little Bear.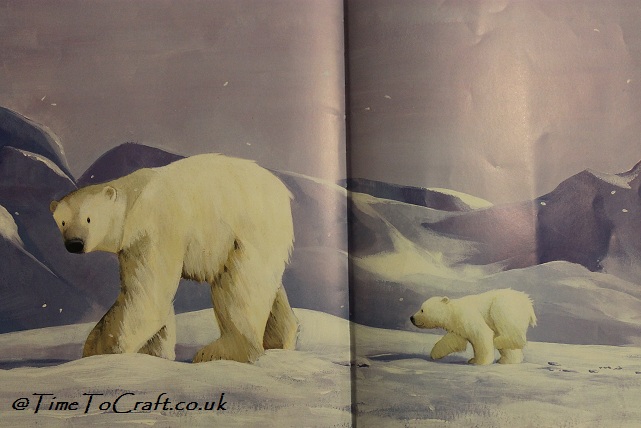 I cannot tell you how many hundreds of times I've read this book to her. And each time I find myself agreeing with all my heart that I don't want my cub growing up yet, because she's perfect just the way she is. Especially as she's happy to wear the tunics that I make her!
Right. Onto the next thing!