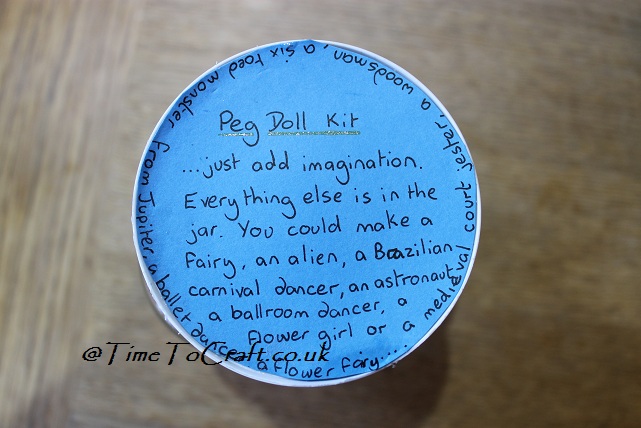 I've put together a couple of birthday gifts this week, for the children to take to birthday parties. I have thoroughly enjoyed putting them together. Taking time to think about the recipients, coupled with the creative input from my own children, have made these gifts so much fun to make. I want to make them again.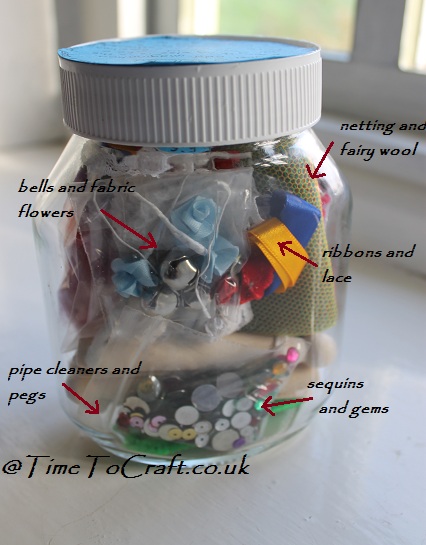 I forgot to take a photo of the first. It was an "Emergency Den Making Kit" inspired from here.
The second gift is ready to go this evening. It is a peg doll kit. As a child (ok, even to this day. Shh!) I remember how much I loved going through my mother's button tin and shoe boxes for ribbons, lace and little bits. It was a real treat to be allowed to look through to find something for a sewing project.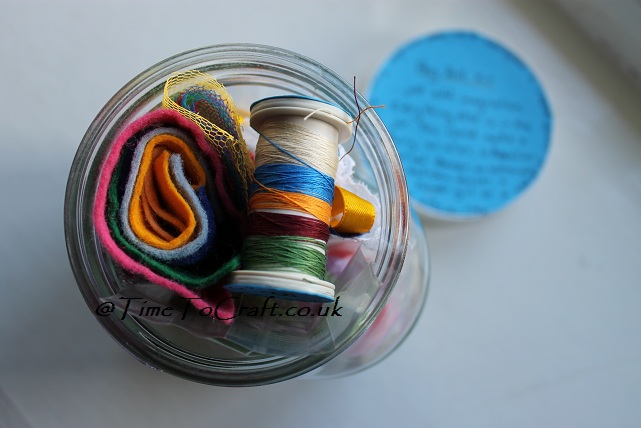 Having an eight year old of my own, I know that this jam jar of all sorts will appeal. I didn't want to spell out how to make a peg doll. Instead I hope the suggestions might conjure up pictures in her mind and inspire creative magic. Much stronger than I could inspire with a step by step.
If nothing else, it should make a good rainy day activity.