Making felt with children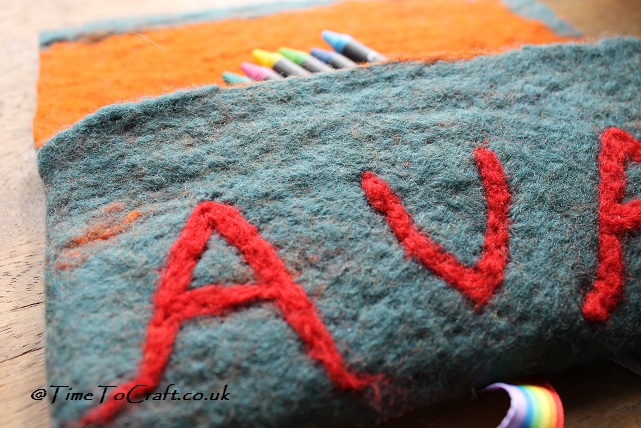 This week, I helped my 5 year old to make a present for a friend. I suggested he wet-felted a picture, with the aim of making a pencil roll. He welcomed the suggestion with such enthusiasm. Rather guiltily, I realised that it is a long time since I offered this activity to him.
I had forgotten how much fun it is to make felt with one of the children. He loved selecting the colours to use. Delving into the sack of wool tops, choosing one colour and then another. Putting back the colours that just didn't fit. He wanted to felt a picture of a volcano. He was clear about the colours to use and bunched them up to test that they would work together.
Then he made the felt and, once dry, I sewed it up into a crayon roll, ready to give.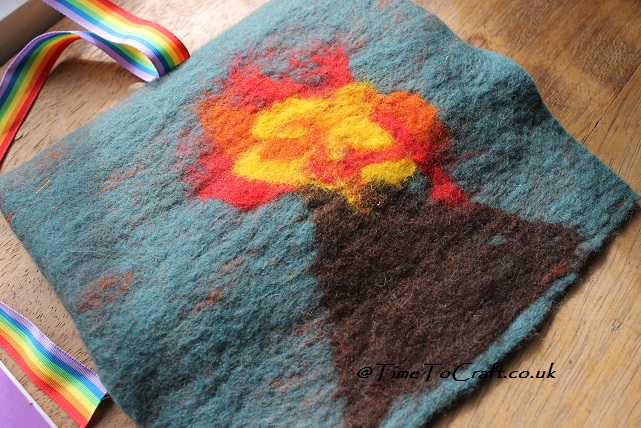 He tackled the process as if he did it every day. I am forever in awe at the care that all the children give to the creating process. Not just my own children, but all the children that I've ever crafted with. I love seeing their creativity in progress. Wet felting is one of those activities where the children can do the whole process, after the initial instructions, and I just step in when needed. At the end they can hold something that they have 100% made.
I have so many felting projects to do with the children, including a project that is practically free. I'll share but in the meantime, if you click on the links below, you'll see some of our past "how-to's":
Other great tutorials I've found around the net:
Hope you all have a wonderful weekend, whatever you're doing.