Weekend makings and playings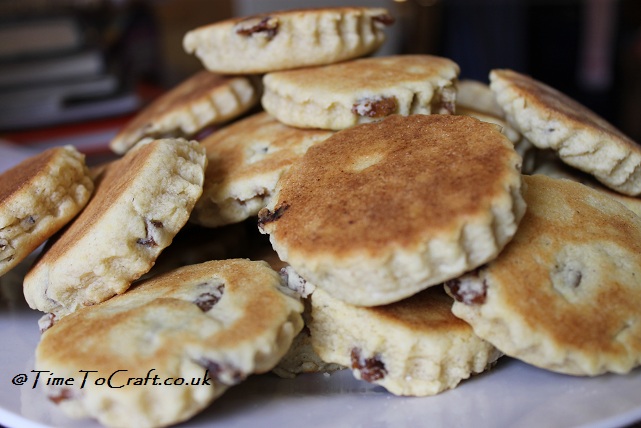 Creative plans morphed and adapted this weekend. Ingredients missing and the sun shining meant my weekend plan turned into guidelines. I love how this happens! Instead of croissants (Kate, I will let you know how they turn out eventually) and a cabbage dish, we made welsh cakes and lemonade. My junior croissant baker felt the draw of the sun and went out to play cricket instead. The cabbage dish is on hold until I have cider vinegar.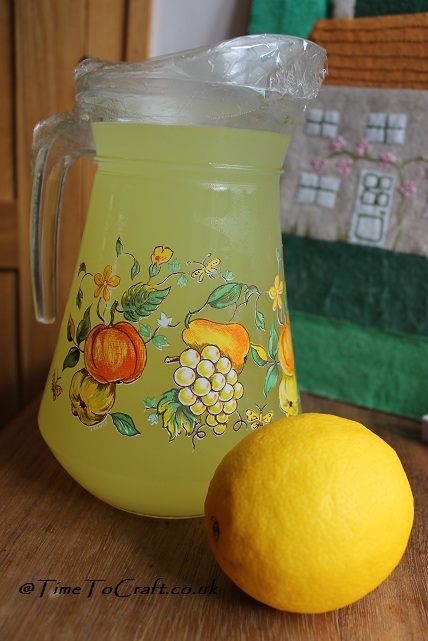 Also on my list was to crochet the hem of a skirt. I found a couple of old skirts to adapt, but I need to pick up stretchy stuff for the waistlines. While I was searching for skirts, I found a torn sheet I'd put aside. Too bad to mend, but also too special to throw.  Until this weekend I was unsure what to do with it, but as I held it, and with thoughts of making something for the girls, it seemed perfect to make a nightie for one of them. I love the sudden inspiration.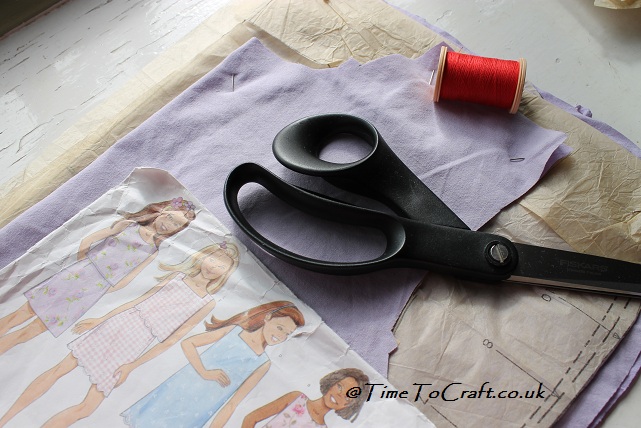 So out came the pattern, scissors and pins. I've made a start.  I know just how I'm going to make this special. More to follow on this one as it has sparked a bigger idea.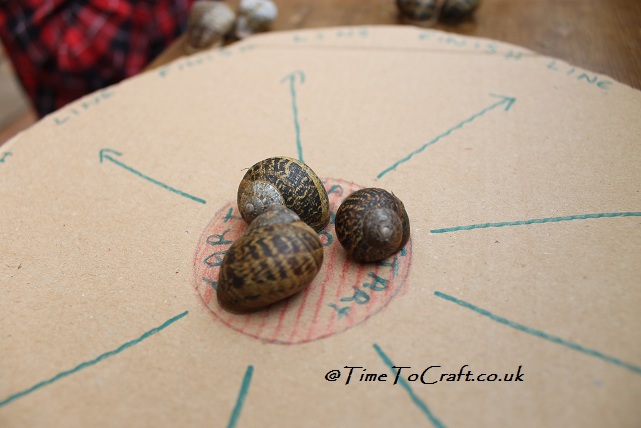 There was one item on my weekend ready list that was put into action. Tell my children that there is going to be a snail race and they round-up a bucketful of snails before you can say…. well, before you can say anything. They loved the idea of the circular race course. They each chose one snail to compete and waited. And waited. Eventually one woke up. And then another. The third one didn't wake up until the third race when it had been removed from the board.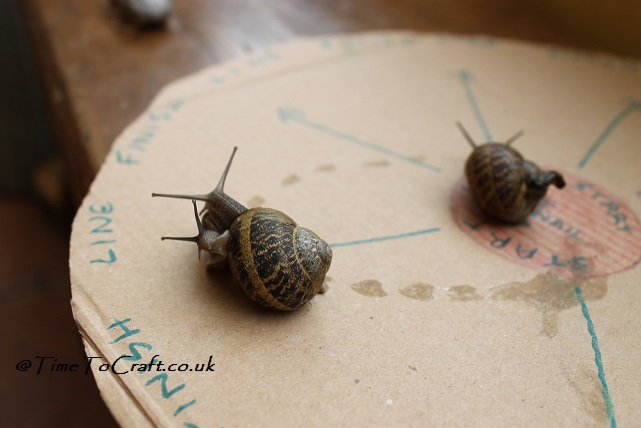 Most snails played fair. Others were confused by the circle and thought they must be in a wrestling ring. The children organised several races where winning snails and trainers won gold, silver and bronze. Eventually the snails were released into the wild again. Much to their relief, I'm sure.
Finally, as regular visitors may know, we've had problems with water in the wrong place, over the summer. The problem is almost resolved (Hurrah!), but I fear that our latest new visitor may be telling us something else.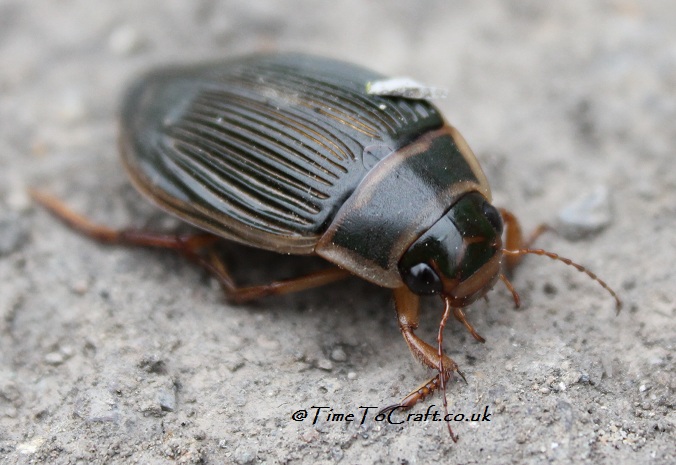 This is a Great Diving beetle, which measures about an inch and a half, and moves very fast. It spends most of its time in water, eating larvae and small fish (!), unless it's in our garden, where there is no pond, lake or stream. It uses the light of the moon to locate a new source of water. How clever is that.
Not sure how many there are, but we found one on Saturday and one on Sunday. What does this intricately marked beetle know that we don't know. Maybe our water problems are not over. Eek!