Aroma Dough and Felting Knitting
For Christmas, TF received a tub of Aroma Dough. If you haven't come across this before, it contains six packages of coloured play dough which are scented with essential oils, such as lavender, eucalyptus and grapefruit. Each package has a theme  like  "Sweet Dreams", "Motion Magic" and "Snuffle Dough". As a grown up, it is therapeutic to squish and I love the scents. Funnily enough, I had found a recipe for something similar.
The first time I had the dough out for TF, I intervened every time he tried to mix the packages. Afterwards, it occurred to me that it's his present and he wanted to mix them. Maybe this felt right to him and I should let him play naturally. So this time he mixed. He rolled it out. He made shapes.
We saved two shapes and put holes in the top for string. The rest went back in the pot as a multi-coloured lump. We dried the two shapes. They are now hanging up in his room and smell gorgeous.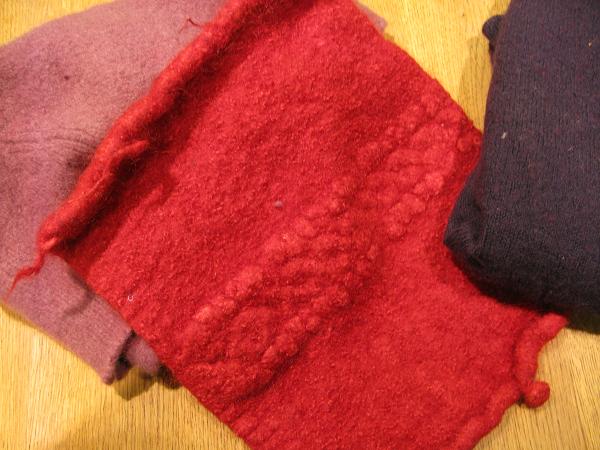 Finally got round to felting some jumpers and one of my inherited unfinished knits. The jumpers came out as I expected, but the unfinished knitting came out about half the size and much thicker than I expected. I'm going to have to rethink the project that I was going to use this for.  I did gulp went it came out of the washing machine. I think it was because I didn't knit it.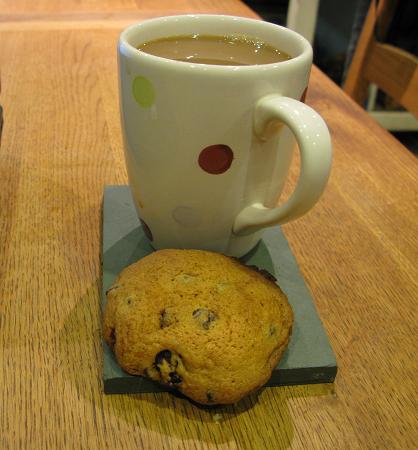 Also made a batch of cranberry and choc chip cookies. They were yum. Unfortunately this cookie didn't make it. After taking this photo, I let our dog in. While I shut the door, she snaffled my cookie. Gratitude for you! Maybe I should go and squeeze some of that aroma dough.