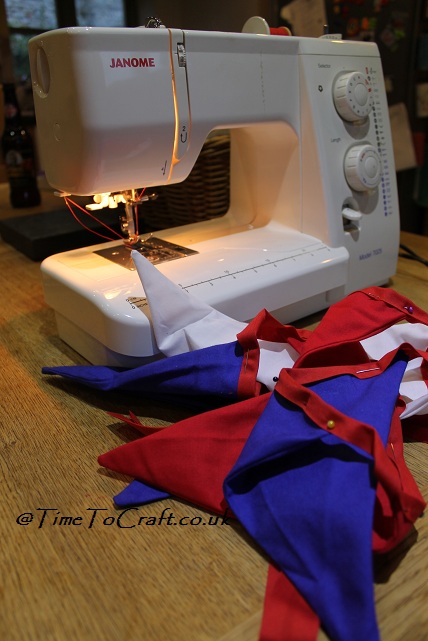 What a busy weekend! Everyone was re-energized by a bit of blue sky. Events attended, walk enjoyed and tasks crossed off lists. Perfect! I think we will all sleep well tonight. I know I'm exhausted.
On Friday night, I joined in with the Friday Night Sew-in. One evening to sew along with lots of wonderful creative people. I had a couple of projects that I wanted to complete. The very last of my Jubilee Olympic bunting is finished. In time too! I just have to decide where to hang it now.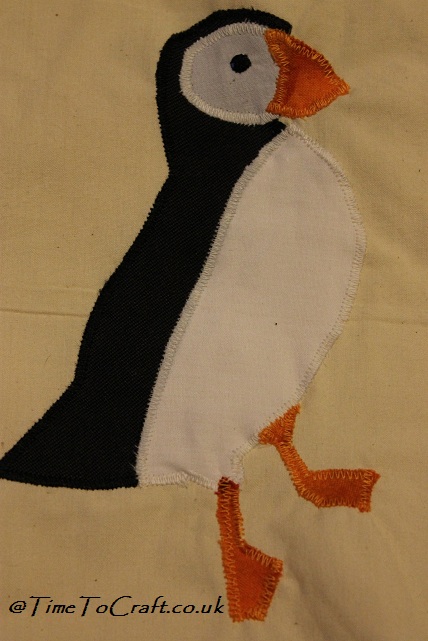 The second project involved six puffins. I think these will be the last puffins I'll be doing for a long while. I need a change. The puffins are part of a project, which the children still need to do their part. They should look good when they're finished.
I love putting one evening aside just to sew. Not that it's the only time I sew. I like the idea that others are sewing at the same time. Anyone else join in the Friday Night Sew-in?