Ta Da! Knitted Blanket complete!

"Ta Da"
I have finally finished my knitted patchwork blanket. I started this back in February last year, with only two purposes: discover new knitting stitches and use up some of my left over wool. Sixteen squares and 10 metres of border later, I've done it.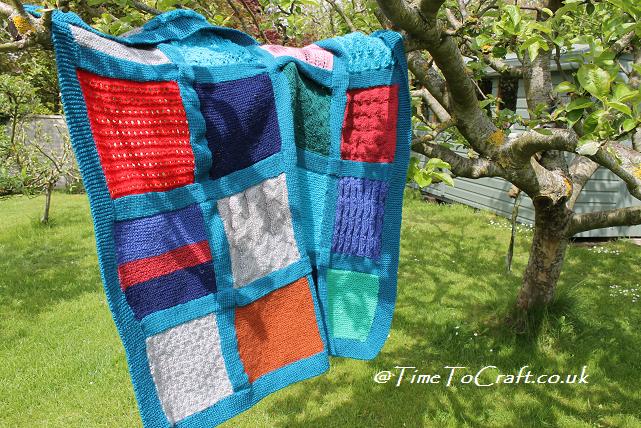 I have discovered some stitches that I absolutely will be using again. My yarn stash is thinned, although by no means depleted. Maybe if I had known what I would eventually make with all my test squares, I might have put more thought into the combination of colours. Instead I've ambled along happily and achieved a random patchwork, which is fun. More fun than I could have designed.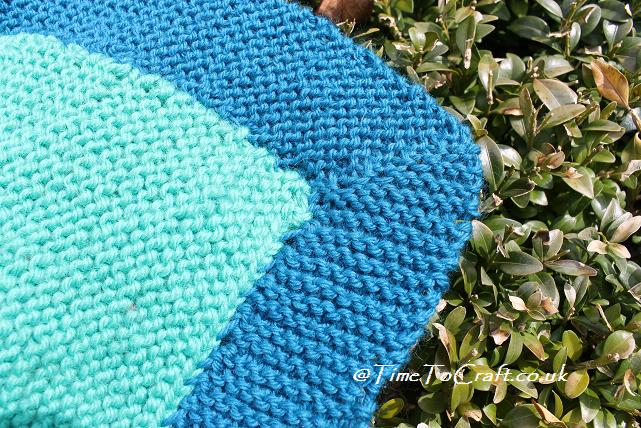 I'm really pleased about how the corners of the blanket worked out. It is neat and lies flat. Doubly pleased as I didn't spend hours researching how to do it. I just did it.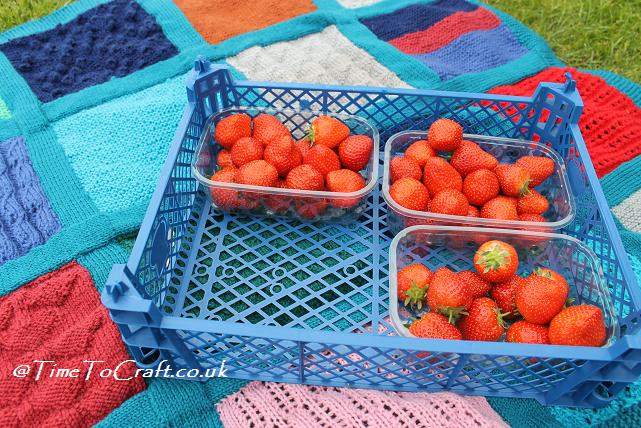 Where better to enjoy the first strawberries from Cheddar. While I started to plant out the kitchen garden (14 leeks, 18 brussel sprout and 28 cabbage plants today), the rest of the family headed off for a walk and stopped at our favourite strawberry place just outside Cheddar.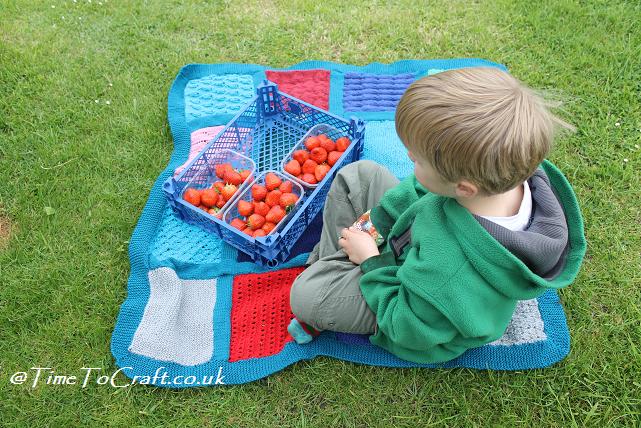 TF thought the finished blanket was a good place to top up on just a few more gorgeous strawberries. He has always been my strawberry boy.
So pleased to finish this blanket project. What next? Not sure. See where the wind blows me.
Linking this to Mousy Brown's Stash busting, because if this doesn't count as stash busting then I'm a monkey's uncle …..and none of my nieces and nephews want that to be true. Do you?
….she has a great give-away as well.